Plan revealed to reintroduce Wildcat to England
dd703709-11b7-4717-8351-c07bc2aaa865
Wildcats could return to England for the first time in over 200 years, a wildlife charity has said.
The Wildwood Trust plans to start a breeding project, while researchers look for a suitable release site. The return of the cat, which was driven to extinction in England and Wales, could "help restore the balance in ecosystems," the trust said.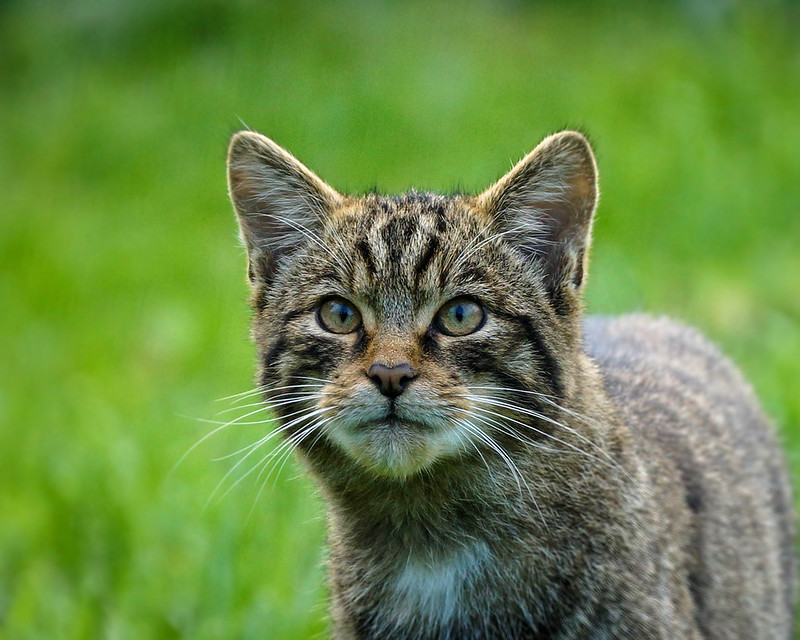 There are thought to be some 300 Wildcats left in Scotland (via Flickr).
Scientists working with the charity are investigating how to manage potential conflicts with farmers and pet owners. A population of about 300 Wildcats remains in Scotland, but it has been deemed functionally extinct due to interbreeding with domestic cats.
The trust plans to build 10 breeding enclosures at its bases in Herne Bay, Kent, and Ottery St Mary, Devon. While a release is still several years away, the trust hopes to begin breeding as soon as the enclosures are built. Any kittens born before a release site is confirmed will be transferred to Scotland, where a project to release captive-bred wildcats has begun.
Content continues after advertisements
The trust, which is working with Durrell Wildlife Conservation Trust and Vincent Wildlife Trust, said as one of the few native predators left in the UK, wildcats would help other species flourish by controlling numbers of rabbits and other rodents, while competing with predators like foxes.
Scientists at the University of Exeter are helping to guide the project, while researching the challenges it may face, such as potential conflicts with domestic cat owners and the farming and game shooting industries.
The Department for Environment, Food and Rural Affairs said that, unlike with non-native species, a licence is "not currently required" to release Wildcats in England. However, it said reintroduction projects should consider impacts on the environment, the animals themselves and "any socio-economic impacts".