Pine Martens reintroduced to Gloucestershire
ea37344a-7975-4d71-ad25-c604085f7135
A Pine Marten reintroduction programme has begun in the Forest of Dean, Gloucestershire, after the total English population declined to fewer than 20 individuals.
The first formal scheme has been initiated by the Gloucestershire Wildlife Trust (GWT). The organisation has released 18 individuals fitted with tracking collars in the hope of establishing a source population which will eventually spread to other parts of the forest – and even the rest of England.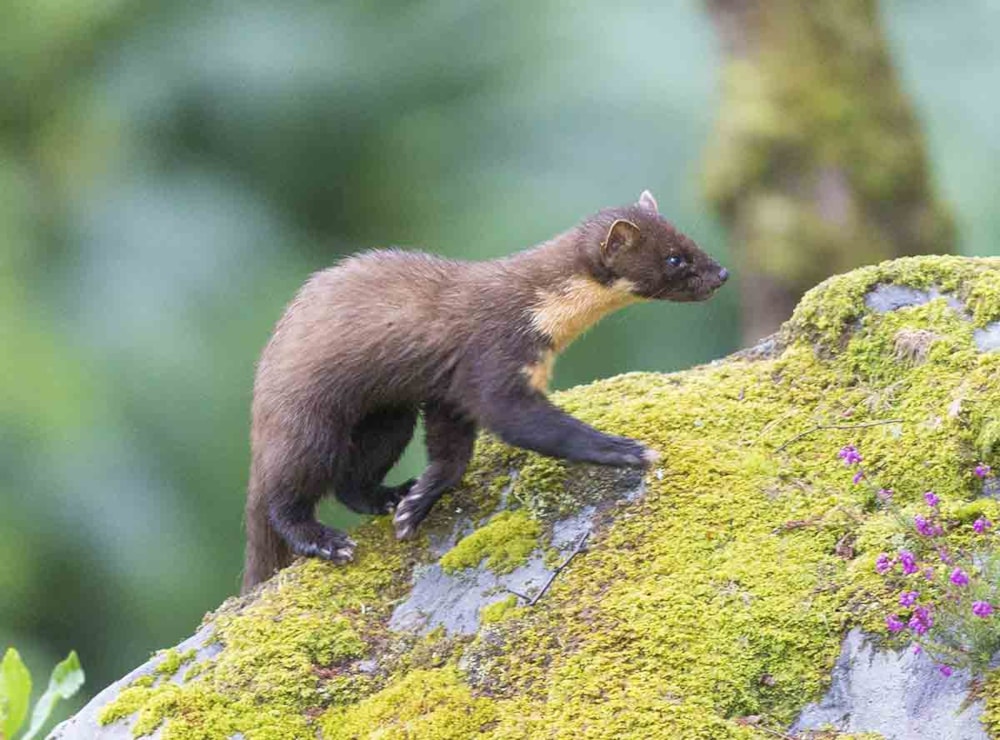 It is hoped that the new scheme will help Pine Marten to re-establish itself in England (Ron Marshall).
Content continues after advertisements
The last Pine Martens in the Forest of Dean were officially recorded in 1860 and none has been seen since. The species is believed to have been mostly extirpated by hunting and loss of mature woodland, and its remaining stronghold is in the Scottish Highlands – from where these 18 animals have been translocated.
Britain's second-rarest carnivore after Wild Cat has been showing a few tentative signs of recovery after the species naturally recolonised the area around Kielder Water, Northumberland, with animals caught on a camera trap last year.
The job of Dr Catherine McNicol, Gloucestershire Wildlife Trust's Conservation Project Manager, will be to closely monitor the Pine Martens' activities. She commented: "Pine Martens are elusive and shy animals, with their presence often only indicated by scats in the middle of forestry tracks. They only give birth to a few kits each year if breeding is even successful, so the rate of recovery in the UK is low. It is hoped that their protection, alongside these reintroductions, will give them the boost they need to become resilient and thrive."
The Trust hopes that the martens will establish themselves over the next couple of years and will connect with the recently reintroduced population in mid-Wales.