Pensthorpe to host inaugural Norfolk bird fair
10ae0a69-1669-451a-84c2-5662389fe6a3
The maiden Norfolk Bird and Wildlife Fair will be held at Pensthorpe Natural Park near Fakenham on 18-19 May 2019, it has been announced.
The two-day event is set to feature guest speakers, demonstrations, walks, talks and book signings. Bill Jordan, owner of Pensthorpe Natural Park, said: "Norfolk is, arguably, one of the greatest areas for birdwatching in the UK, and the north Norfolk coast the best in the country, so it seems fitting for an event celebrating birds and wildlife to be held within the county."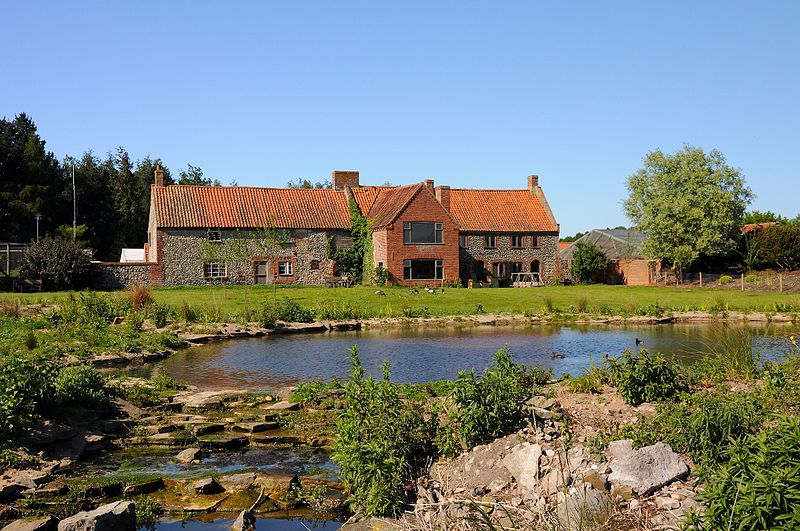 The event will take place at Pensthorpe during the third week of May next year (commons.wikimedia.org).
Pensthorpe Natural Park will host the fair in collaboration with the Pensthorpe Conservation Trust (PCT). PCT is a charity dedicated to creating a centre of excellence in ecological restoration, promoting sustainable farming and researching, breeding and protecting threatened species.
Jordan added: "Protecting and promoting wildlife has been in our DNA since Pensthorpe was founded as a wildfowl and wetlands park back in 1988 so, along with our partners Cley Spy and WILD Sounds and Books, we aim to celebrate what's unique about the birding and nature offering in this special part of the world."
May is a popular month in Norfolk for birders with spring migration well underway, as well the host of regional specialities being in full breeding mode. At Pensthorpe, the stretch of the River Wensum and its surrounding wetlands is home to species such as Eurasian Bittern, Common Crane, Western Marsh Harrier and European Otter, and a new hide was unveiled earlier this year.
Tim Strivens, from Cley Spy, one of the sponsors of the Norfolk Bird and Wildlife Fair, said: "As a county, Norfolk is at the forefront of the UK birding scene. Aside from the unrivalled nature-spotting opportunities we are blessed with, there is a vibrant local community of passionate bird and wildlife enthusiasts, independent nature retailers and groups who are coming together to get behind this important event."
Tickets for the event cost £8 per person, with Pensthorpe annual members and children under the age of three able to get in for free.