Penguin found dead after swallowing face mask
d6d8c8da-53cb-4c9e-b16d-ad61600cb2de
A Magellanic Penguin has died after it swallowed a face mask.
Found washed up on Juquei Beach, Brazil, earlier this month, the freshly deceased bird was noted to be very thin and covered with sand. An autopsy by Instituto Argonauta, a local marine conservation charity, found that the penguin had ingested an N95 face mask, which it is believed to have mistaken for food.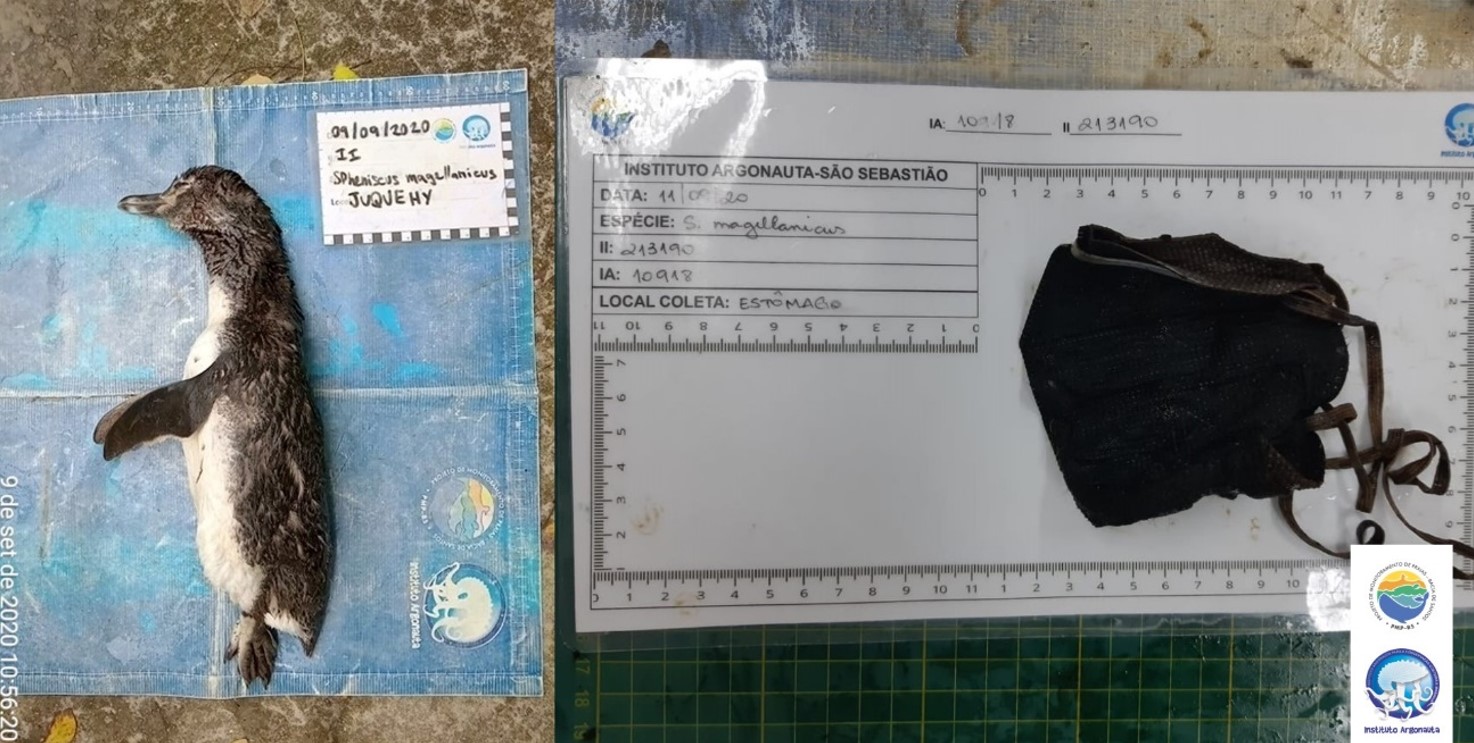 The Magellanic Penguin and the mask from inside its stomach (Divulgação / Instituto Argonauta).
Discovered on 9 September, it is believed that the mask had been discarded by beachgoers over the previous bank holiday weekend, as the beaches of São Paulo's north coast were left covered with litter after the weekend's festivities.
The Institute found that the beaches were littered with a higher prevalence of waste over the extended holiday, while no fewer than 113 discarded masks have been discovered on São Paulo's beaches by the team since mid-April – 10 of which were found over the bank holiday weekend.
Magellanic Penguin is a Near Threatened species that migrates from its breeding areas in coastal Patagonia – including Argentina, Chile and the Falkland Islands – to the coast of Brazil in search of food each year.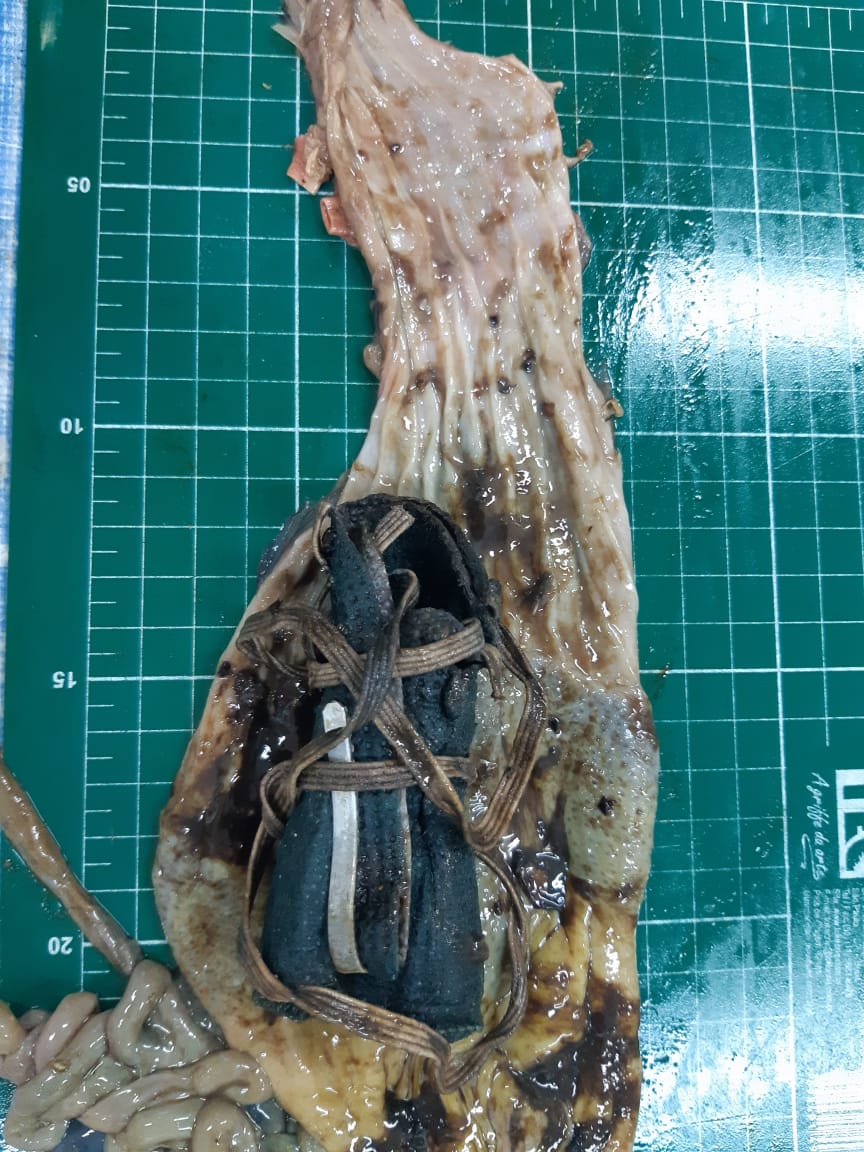 It's thought that the Magellanic Penguin mistook the mask for food (Divulgação / Instituto Argonauta).