Paragliders disturb breeding birds on Somerset nature reserve
dfa61c39-8fd6-4b32-9292-0defd21728bd
Witnesses are being sought to identify powered paragliders seen flying too low in a Somerset nature reserve in June.
The UK Civil Aviation Authority (CAA) is appealing for help to identify the three people pictured flying 'extremely low' over the Bridgwater Bay National Nature Reserve on the evening of 15 June 2021. The paragliders were watched as they disturbed birds within the Special Protection Area on Stert Island, a spokesperson from the CAA said.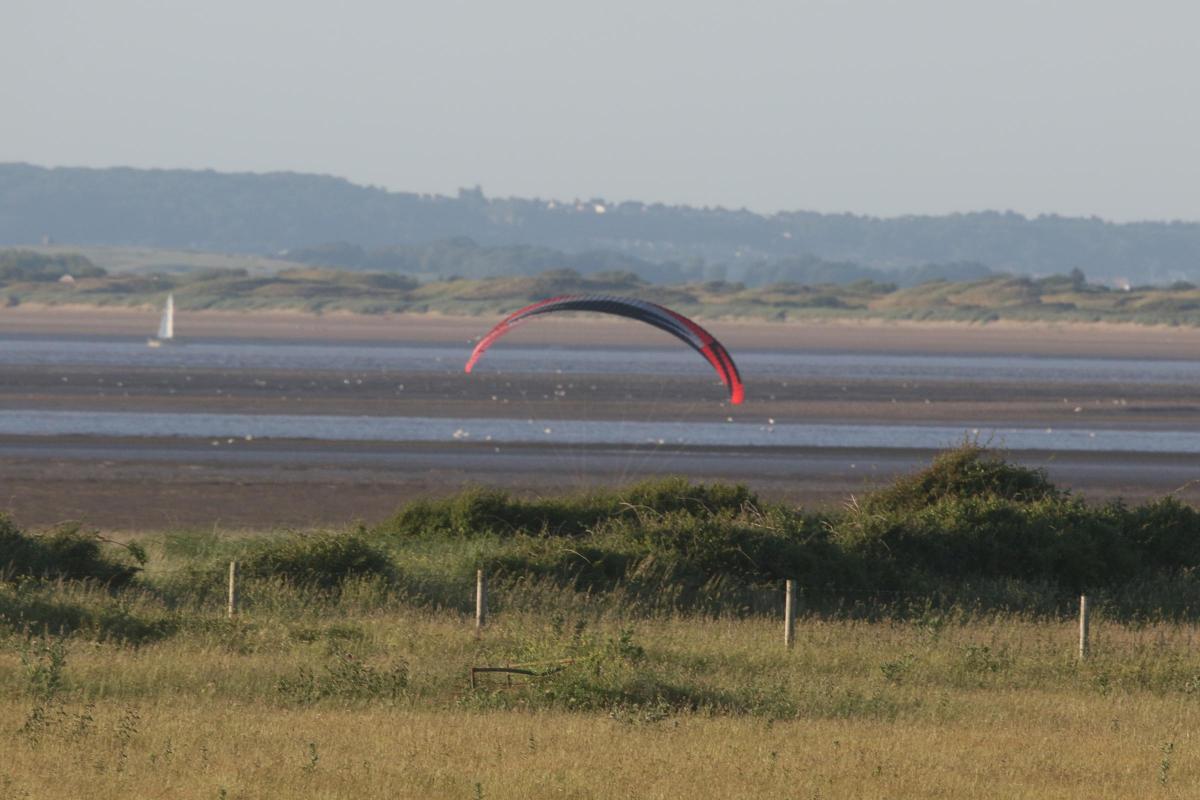 One of the paragliders photographed flying over Bridgwater Bay (via Bridgwater Mercury).
Content continues after advertisements
The pilots were observed flying within 500 feet of structures and were seen disturbing Common Shelducks and Eurasian Oystercatchers on Stert Island. Lee Westhead, from the investigation team at the Civil Aviation Authority, said: "In addition to the dangers of low flying, this particular area is a Site of Special Scientific Interest, a Special Protection Area and is a Wetland of International Importance.
"We would urge anyone with any information, to please contact the Civil Aviation Authority. The local rangers, supported by the community, work incredibly hard to minimise disturbance to the birds and there is an obvious risk to both the birds and the powered paraglider pilots, should they strike each other. I would urge the paramotor pilots to get in touch."
The CAA is asking that anyone who recognises the powered paraglider equipment, knows any of the three individuals involved, or has any other information that they think could be useful, to contact them as soon as possible.