Outdoor centre in memory of teenager opens for young nature enthusiasts
09ab286c-b0bc-45ad-9f5d-ab02e195415d
The RSPB and the Cameron Bespolka Trust are taking strides to make nature more inclusive for young people through an immersive residential centre in the New Forest.
Cameron's Cottage is a former woodsman's cottage turned outdoor residential centre that provides experiences for teenagers and young adults with limited access to nature.
Set on the edge of RSPB Franchises Lodge, a serene woodland nature reserve, Cameron's Cottage offers a traditional camp experience for residents and visitors, through activities such as bird ringing, bat walks and spending time around a campfire.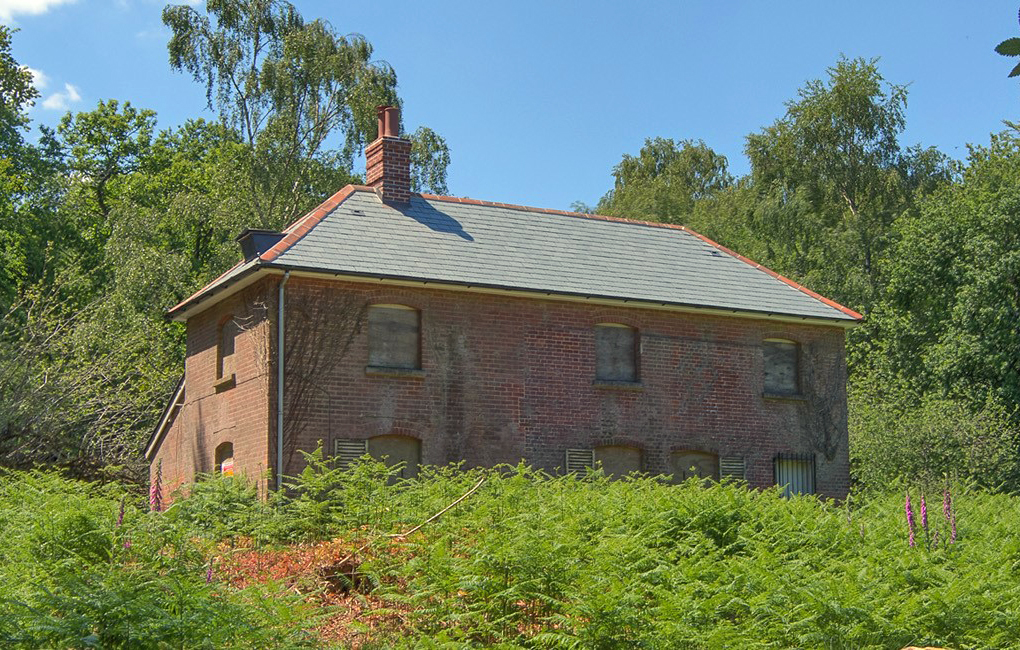 Renovation work has been taking place on Cameron's Cottage over the past year.
The Cameron Bespolka Trust raised £450k to renovate Cameron's Cottage in partnership with the RSPB and work began on the building in 2019. Over the past year, the project has received a further £200k boost from the National Lottery Heritage Fund, alongside crucial funding from other partners such as the Garfield Weston Foundation. This has enabled the Cameron's Cottage to provide affordable access to nature for young people, particularly for groups that are under-represented out in nature spaces in the UK. Cameron's Cottage is a non-profit venture, with all profits reinvested back into the project.
The RSPB and Cameron Bespolka Trust began restoring the cottage in memory of Cameron Bespolka, a 16-year-old naturalist who died in a skiing accident in 2013. Cameron, an avid nature lover, ignited his passion for conservation at a stay on a nature reserve in Florida. Cameron's Cottage hopes to act as a catalyst in much the same way, sowing the seeds for a lifelong love of nature that engages people to care about the planet, benefits their personal wellbeing and helps them meet likeminded people.
Corinne Bespolka, founder of the Cameron Bespolka Trust and mother to Cameron Bespolka commented: "As a family, we always tried to spend time in nature and we appreciated how special and important this was. From an early age, Cameron loved animals and wildlife and as he grew older, bird watching became his passion. He stayed in a Cottage similar to this and it meant the world to him. He loved that he was surrounded by wildlife morning noon and night. He inspired us to listen and observe and Cameron's Cottage is dedicated to all young people to come, stay and connect with nature as he did.
"We are delighted to partner with RSPB to fulfil our joint vision. Now that Cameron's Cottage is open, we will be providing funding to ensure that young people from all walks of life will be able to stay."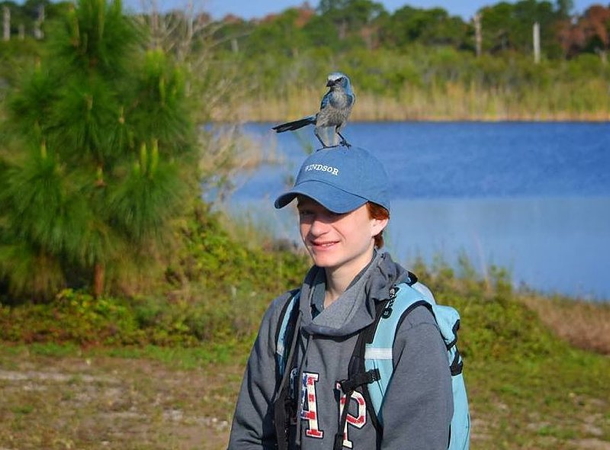 Cameron Bespolka tragically passed away in 2013, yet his legacy and passion for wildlife lives on in the form of Cameron's Cottage.
Cameron's Cottage also provides facilities for educational institutions such as colleges and universities to conduct research. Franchises Lodge offers an idyllic backdrop within which to discover an abundance of wildlife, including birds of prey, butterflies, amphibians, orchids and fungi. A Site of Special Scientific Interest (SSSI), the woodland is home to unique wildlife including rare bat and fungi species and the highest population of breeding toads in the UK.
Beth Markey, of the RSPB, said: "Cameron's Cottage is completely off-grid with heating and electricity provided by solar power, so it really is the ultimate nature experience. We've been lucky enough to welcome several groups to Cameron's Cottage since the beginning of September, all of whom have been involved in exciting conservation work and discovered incredible wildlife.
"Research shows that teenagers and young adults are more disconnected from nature than any other age group and we believe that by tackling barriers that prevent access to nature, we can encourage more people to take an interest in the natural world and change lives."
On a recent visit to Cameron's Cottage with the New Forest National Park Authority, Salisbury MP John Glen described the centre as "a fantastic scheme, and a great example of a successful management model for collaboration between communities, councils, organisations and volunteers", and "not only does it offer the therapeutic value of nature but will introduce a new generation to the stewardship responsibility we all have for this beautiful part of the country".