Osprey Leadership Foundation launched
c979e749-62cd-42bb-87ac-796e6a01b5b3
A blast from the horn of the Rutland Belle, as she set sail at Rutland Water last week, marked the official launch of the Osprey Leadership Foundation – a trans-border conservation initiative conceived by Tim Mackrill as long ago as 2011.
More than 60 people on board, at this most apt venue, were treated to the sight of at least two different fishing Western Ospreys, while Tim ran through the establishment of the foundation, its aims and its objectives.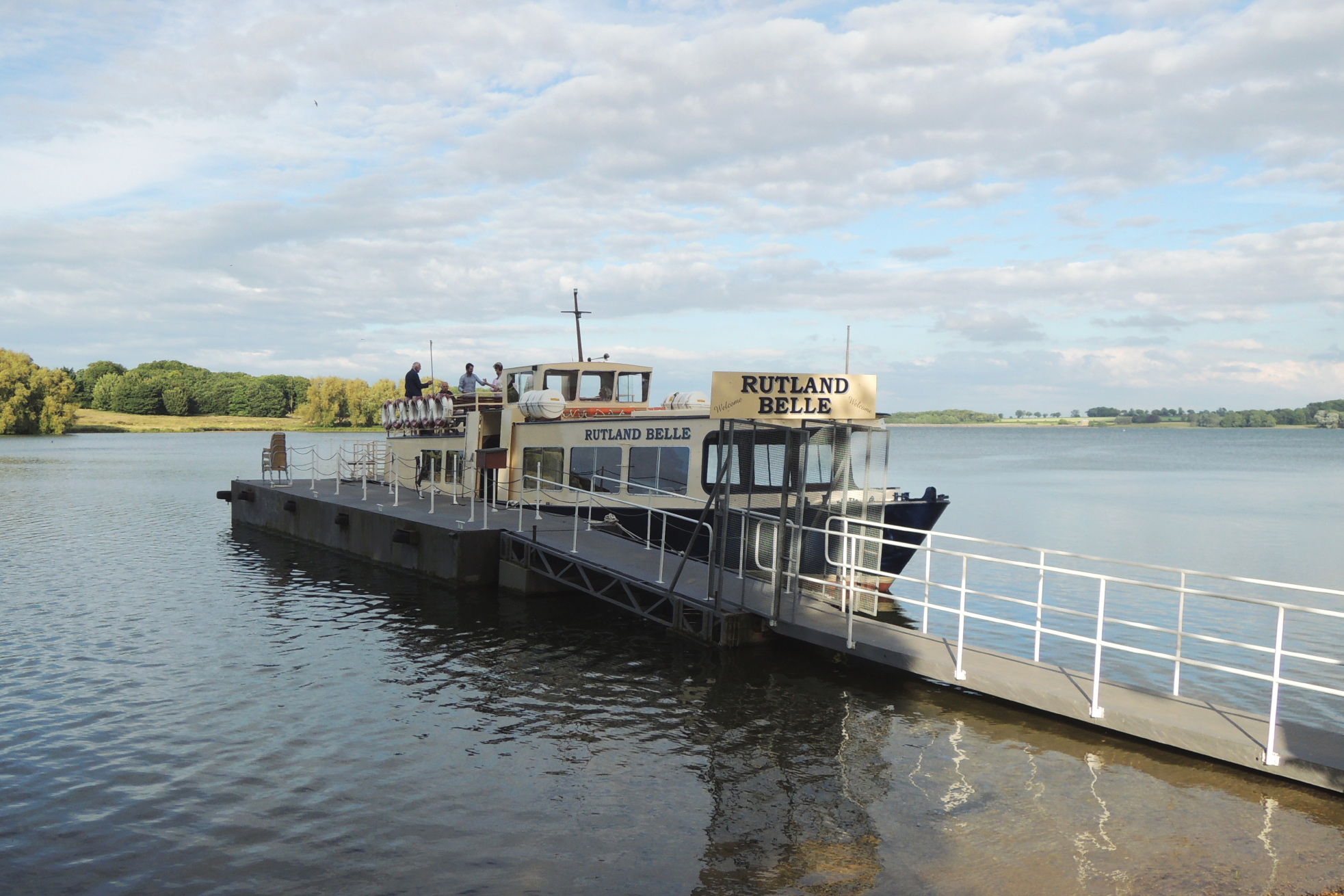 The Rutland Belle gave attendees the chance to enjoy fantastic views of fishing Western Ospreys (Mike Alibone).
Tim Mackrill is best known for having led the Rutland Osprey Project for more than a decade. Having begun as a schoolboy volunteer, he was appointed Project Officer in 2006 before completing a PhD on the complexities of Osprey migration in 2016. During this period, he wrote The Rutland Water Ospreys (Bloomsbury 2013) and is currently compiling two new osprey titles for Bloomsbury, including a full-length monograph in the Poyser series.
Tim has travelled extensively in Europe and Africa, building relationships along the osprey migration flyway, particularly in the West African country of The Gambia, in the heart of the species' winter quarters. Here he forged links with schools and, along with local bird guide Junkung Jadama, embarked upon an ambitious education program, visiting schools to fuel interest in conservation and ultimately linking Gambian school students with those in Rutland, communicating via Skype.
Among volunteers involved at the UK end of the education program, and also on board the Rutland Belle, was Ken Davies, who taught in a Peterborough school for 36 years and has been associated with the Rutland Osprey project for 10 years. Ken is a member of the project's education team and has written three osprey 'storybooks' for young people to spark interest in osprey conservation.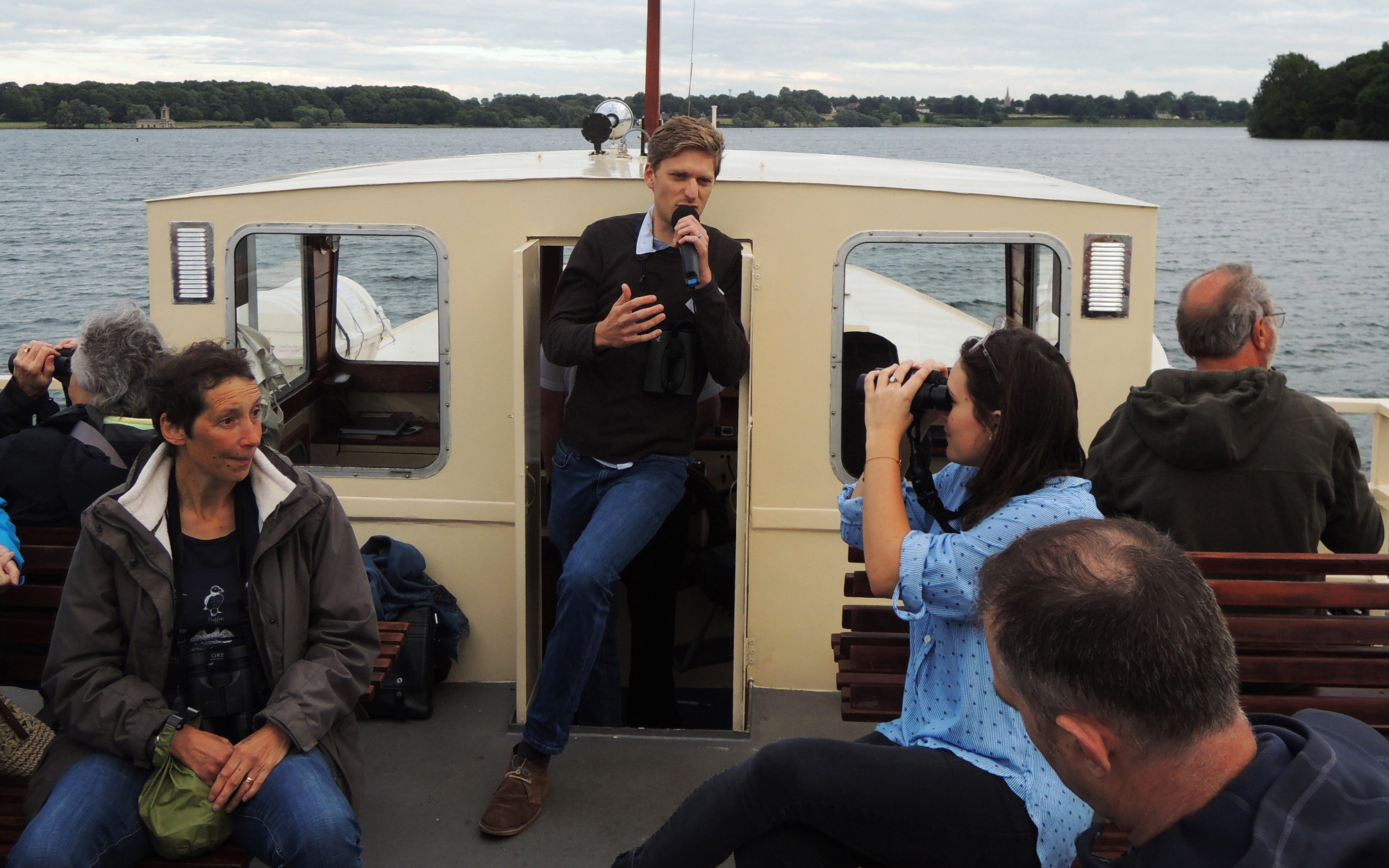 Tim Mackrill introduces the Osprey Leadership Foundation aboard the Rutland Belle on 20 June (Mike Alibone).
Content continues after advertisements
Described as a grass roots project which is international in its scope, it is intended that the foundation's education program in time will widen to include other countries on the flyway. In order for conservation to be successful, the whole flyway needs to be considered – not simply Rutland and the UK, but the migration route and wintering areas as well. It relies on having people on the ground who are passionate.
Therefore, under the osprey conservation umbrella, the scheme is set to operate at three key levels. Initially raising awareness and creating interest in wildlife, before setting up future conservation leaders in both the UK and The Gambia over three years, with young people in both countries participating in workshops, leading to reciprocal country visits. Finally, young people will be supported by offering bursaries to send them to university in the Gambia and Senegal.
The Osprey Leadership Foundation is a registered charity which relies on fundraising and donations. With this in mind, an onboard raffle of osprey-related prizes, with a top prize of a pair of tickets to the osprey photographic hide at River Gwash Trout Farm (worth £150), raised more than £400 for the foundation.
Further information about the foundation can be found at www.ospreylf.org and Tim Mackrill can be contacted directly at tim@ospreylf.org.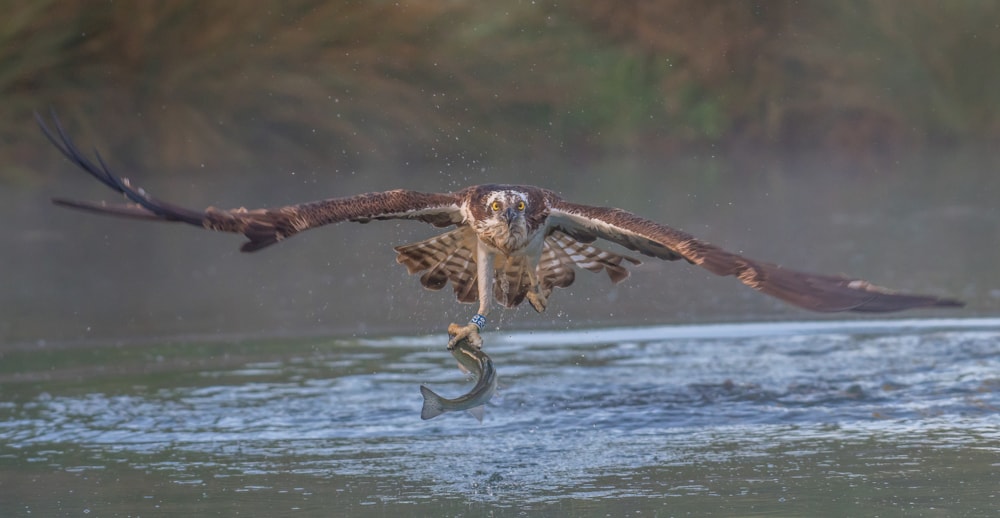 One of the raffle prizes was a day photographing Western Osprey at River Gwash Trout Farm's hide, where this shot was taken (Jeff Lack).