Osprey chicks hatch at Kielder 
76bf1896-1f19-42b0-baae-045a5c187f51
Kielder Water and Forest Park saw its first Western Osprey chick of 2019 hatch on Friday 24 May, swiftly followed by 10 more over the past week. Nest 1A has had a rare clutch of four eggs, all of which have now successfully hatched.
Conservationists at Kielder are now anticipating a further six eggs to hatch in two different nests in the next week. This year the chicks will all have names starting with the letter 'C', and these will be revealed once the chicks have their leg-rings. Tom Dearnley, Ecologist at Forestry England, said: "It's an exciting time, and the continued success of the Western Ospreys is a joy to see.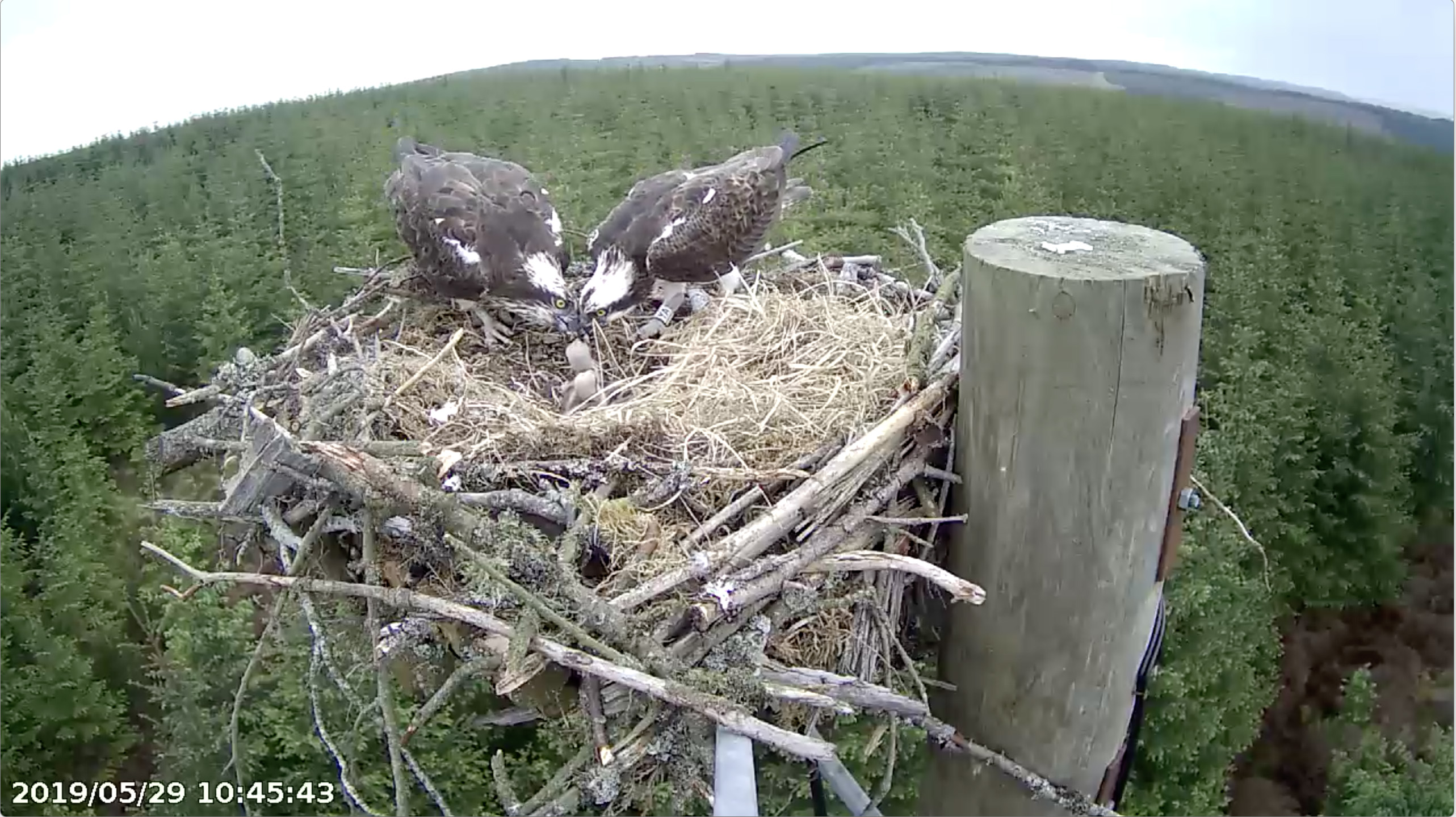 No fewer than 11 eggs have hatched since 24 May (Kev Joynes).
Content continues after advertisements
"We are rooting for all the chicks, and we hope that the four in nest 1A grow into healthy young ospreys which successfully fledge. It's fantastic that four nests have chicks hatched, and it's just a short wait until we find out about the final two nests."
Historically, Western Ospreys hunted on a once-extensive network of marshes across Northumberland, but became extinct as a breeding bird in England the 1840s. Now a protected species in the UK, the birds have made a slow return after successful re-colonisation of Scotland in the 1950s. 2001 saw the first successful Western Osprey nests in England for 160 years – today there are some 200 breeding pairs.
Visitors to Kielder Waterside can also join Osprey Watch every weekend (and Wednesdays in July and August) between 10.30 am - 5.00 pm until 18 August.