Olive-tree Warbler admitted to the British List
cbe33714-8909-4d36-93e4-554fea06e460
The British Ornithologists' Union Records Committee (BOURC) has accepted the record of a first-winter Olive-tree Warbler Hippolais olivetorum at Boddam, Shetland on 16th August 2006, as the first British record. The bird was originally identified in the field as Icterine Warbler H. icterina and then Eastern Olivaceous Warbler H. pallida, but was finally identified from the excellent series of photographs taken by Hugh Harrop.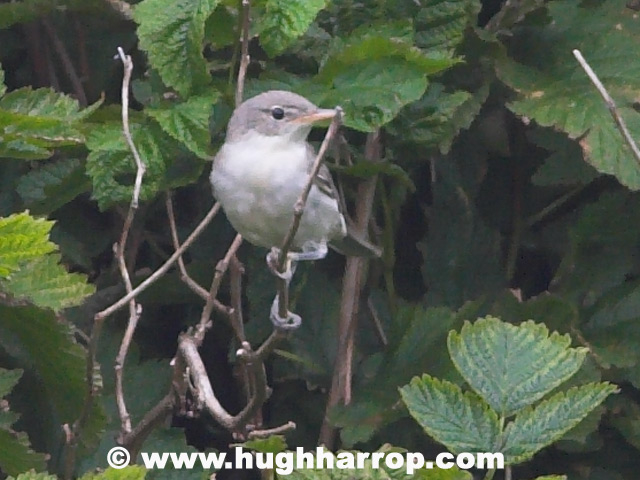 Olive-tree warbler (Photo: Hugh Harrop)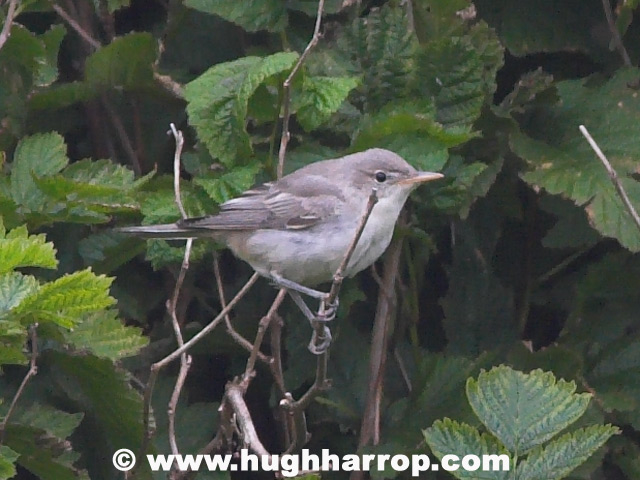 Olive-tree warbler (Photo: Hugh Harrop)
There are two previous claims of this species, from Isles of Scilly in September 1972 and St Kilda in August 1999 which were rejected on the basis of inadequate documentation. Olive-tree Warbler is the sister species of Upcher's Warbler H. languida; this sister-species pair is fairly closely related to the sister-species pair formed by Melodious Warbler H. polyglotta and Icterine Warbler. The species breeds, mostly near coasts, from Croatia south to Greece and from extreme south-eastern Romania and eastern Bulgaria south to western and southern Turkey; and also in northern Israel. It departs from its breeding grounds mid-July to early September; main passage occurs through Israel mid-July to mid-August; and passage is noted through eastern Africa in October-December, reaching South Africa in December. This species is not known in captivity.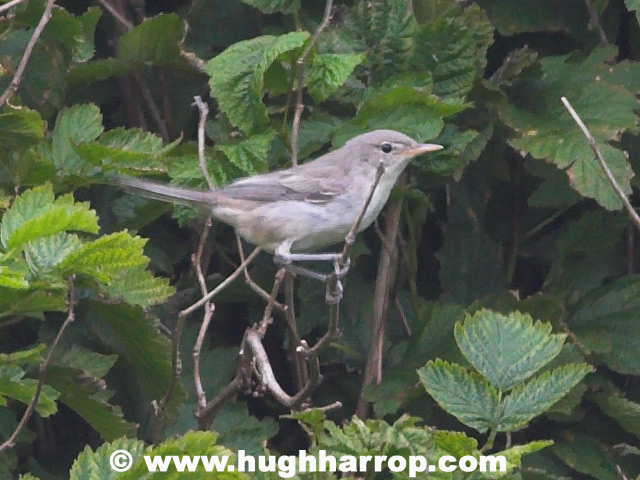 Olive-tree warbler (Photo: Hugh Harrop)
The date of the record fits both the species' normal autumn migration period and the arrival dates of some other species from south-east Europe. Remarkably, it was found in the same garden as Britain's first Rüppell's Warbler Sylvia rueppelli (August 1977). Bob McGowan, Chairman of BOURC, commented "It was not surprising, given the rather brief views of the bird, that field identification was not straightforward. Clearly a Hippolais sp., initial indications towards Icterine Warbler were overturned in favour of Eastern Olivaceous. Subsequent detailed examination of photographs, however, indicated it was a first-winter Olive-tree Warbler and this was accepted by BBRC and BOURC. It seems that the identification of vagrant Hippolais warblers in Britain has suddenly got more complicated."
The British List now stands at 576 species (Category A = 556; Category B = 10; Category C = 10). For full details please see BOU news.