Northern Ireland 'one of worst funded rural developments in Europe'
654f6fa7-400b-4fce-b7db-81f1f8bbcd48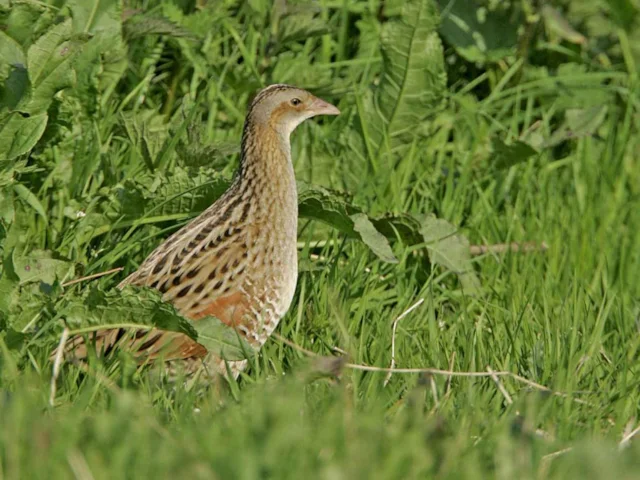 The RSPB have said that the decision not to transfer any funds to Rural Development to Northern Ireland could be a complete disaster.
The administrations of Scotland, England and Wales have all decided to transfer funds of nine per cent, 12 per cent and 15 per cent respectively, thus helping to ensure the continuation of vital conservation schemes such as agri-environment. However, the complete absence of funds in Northern Ireland confirms it as one of the worst funded rural development programmes in Europe.
Agriculture Minister Michelle O'Neill had initially decided to transfer seven per cent of single farm payment funds to rural development, which fell massively short of what is required in the wider countryside. RSPB believed a 15 per cent transfer (generating €285m) was required to ensure farmers and rural communities could avail of important funding to improve their communities and local environment. This decision was however challenged in the high court by the Finance Minister, resulting in the Lord Chief Justice ruling that the Agriculture Minister had broken the ministerial code by not consulting the Executive on the transfer, defaulting the decision to 0 per cent.
It is unfortunate that this important area of funding has seemingly fallen foul of party political process. The cross cutting nature of this funding would of helped address compliance with European birds and habitats directive, water framework directive, nitrates directive (to name a few), tourism, rural poverty, national conservation targets and the sustainability of farm businesses. Indeed, attendees at a recent RSPB High Nature Value farming event stated that if it was not for agri-environment funding they would go out of business. The Executive will now have no access to this funding, increasing the pressure on already stretched departmental budgets.
Before Christmas, the RSPB received thousands of expressions of support for the transfer of funds from members of the public, farmers and farm businesses. It is clear that that the NI Executive has not listened and it will now face the difficult job of find funding to help plug the significant gap.
Although the deal falls significantly short of what nature needs, the RSPB will continue to work with the large numbers of progressive farmers to help protect the farmed environment and prevent the ongoing decline of many threatened species. However, without sufficient funding for programmes such as agri-environment, this job becomes more difficult than ever.
The RSPB now urges the NI Executive to provide funds which will reward farmers for providing public goods such as improved biodiversity, helping improve water quality and enabling climate change adaptation.
Content continues after advertisements