North-east wind produces Little Auks and winter thrush movement
8ba87af5-086f-4c08-994e-d9e0152a6108
Monday 21 October was a big day for winter thrushes, as a north-east wind flow triggered arrivals of both Redwing and Fieldfare across a broad front.
Tens of thousands of winter thrushes were recorded at various vis-mig stations yesterday, on the back of the winds that stretched to southern Scandinavia. Many sites logged four-figure counts of Redwing, with Tweseldown Hill, Hants, scoring an impressive 9,600.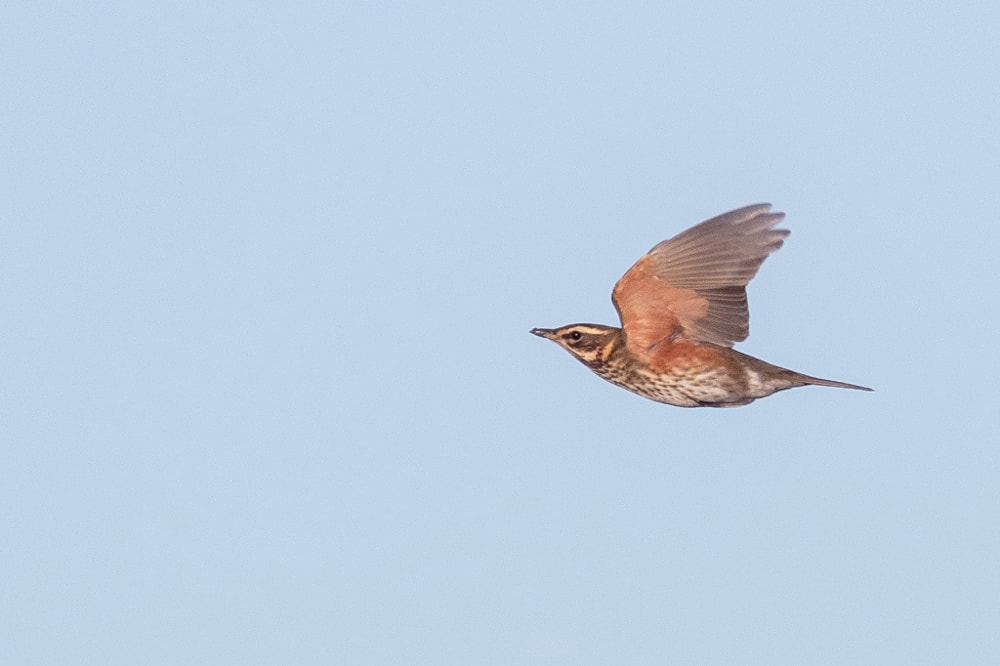 Thousands of Redwings were recorded as vis-mig stations on 21 October (Alex Perry).
Most big Redwing counts were in the southern half of England, suggesting arrivals from the continent. Other respectable hauls were 4,510 at Severnside, Gloucs, 4,261 over Oxenhope, West Yorks and 3,240 past Leith Hill, Surrey.
Fieldfares have been recorded in far fewer numbers so far this autumn but, yesterday, there was a marked arrival of the species, notably in the north of England. Again, several sites scored four-figure counts but it was Burton-in-Kendal, Cumbria, that claimed the biggest figure, with a cool 5,443 notched up.
Content continues after advertisements
Seawatching was also particularly fruitful along the east coast on Monday. Little Auk was the standout species, with no fewer than 28 sites scoring in the first southward push of the diminutive alcid of the autumn. Flamborough Head, East Yorks, recorded 42, part of an exciting seawatch there which also included White-billed Diver, Sabine's Gull, Grey Phalarope and all four skuas.
Little Auks were sighted as far south as the north Kent coast, with Minnis Bay, Reculver and Leysdown-on-Sea all scoring. Other high counts included 34 past Spurn, East Yorks and 16 past Long Nab, North Yorks, with sites in Cleveland, Co Durham, Lincolnshire, Norfolk and Northumberland all getting in on the act too.

Small numbers of Little Auks were logged flying past numerous east-coast sites on 21st (Russell Hayes).