Norfolk egg collector gets prison
14151554-fb66-467b-b63a-15038a2a4ecd
Repeat offender Daniel Lingham, who illegally collected more than 5,000 wild bird eggs, has been jailed.
The 65-year old pleaded guilty to five charges at Norwich Magistrates' Court last month and yesterday [27 November] was sentenced to 18 weeks in prison. Western Marsh Harrier, European Turtle Dove, European Nightjar and Common Nightingale were just some of the species from which Lingham had stolen eggs for his collection, which has been handed over to the Natural History Museum in London.
Lingham was reported to police by a member of the public who saw him "head-to-toe in camouflage gear" picking eggs up off the ground at Cawston Heath. The defendant, of Newton Park Homes in Newton St Faith, Norfolk, has also been given a 10-year criminal behaviour order, banning him from visiting some of the sites he had taken eggs from. Lingham has spent time in jail before, in 2005, when he was convicted of similar offences after police discovered a collection of 3,603 eggs.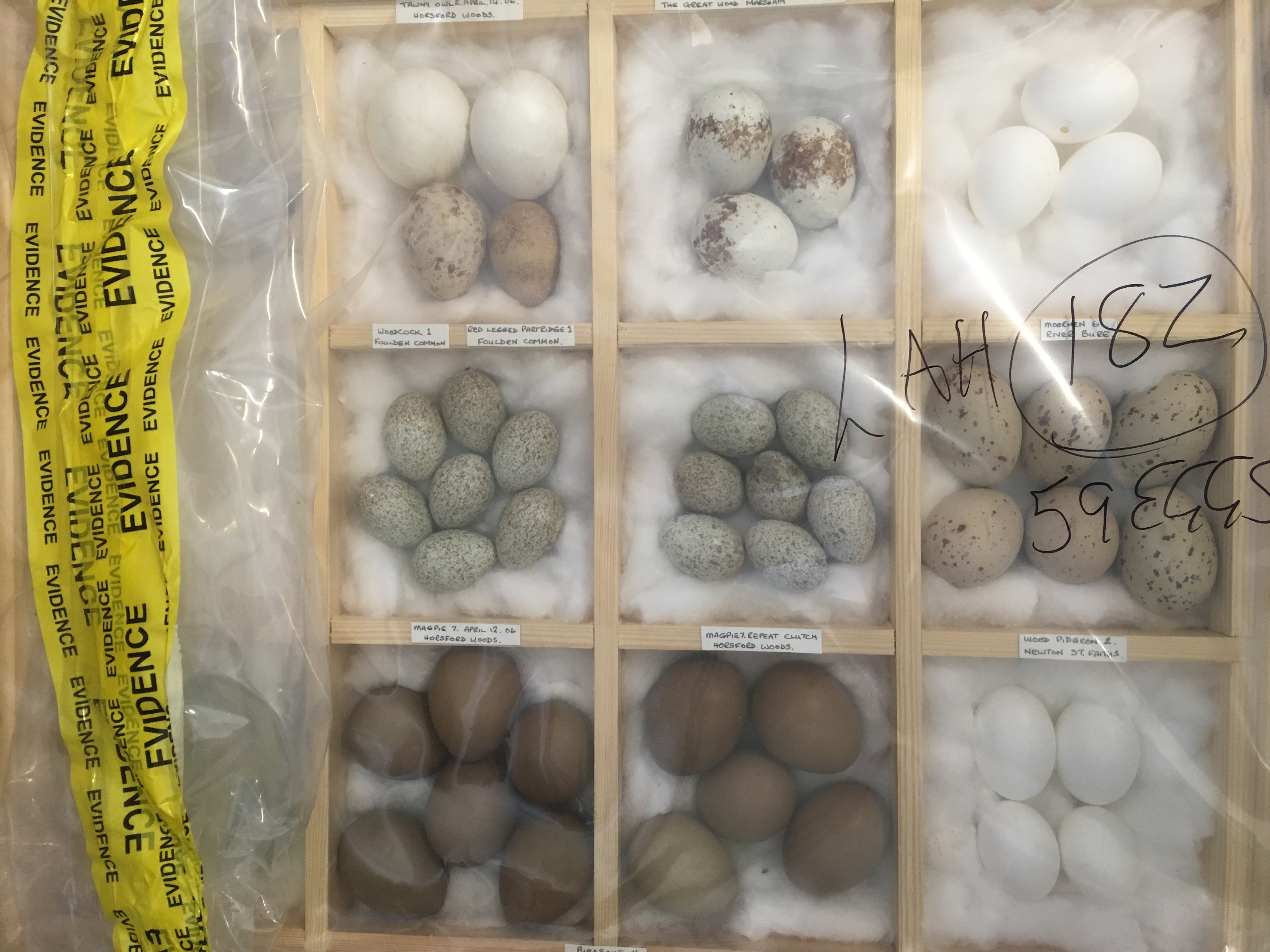 Some of the eggs taken included vulnerable and rare species, including European Turtle Dove and Western Marsh Harrrier (RSPB).
RSPB Senior Investigations Officer Mark Thomas said outside court that Lingham was a: "one-man crime wave in terms of rare birds in Norfolk", with Rupert Masefield, also of the RSPB, adding: "It's just not acceptable for people to target wild birds and especially some of the rarest and most threatened birds in this way. We hope this will be the end of his egg collecting days and that the sentence sends out a strong message."
Content continues after advertisements
The earlier hearing was told that as police searched Lingham on 21 May, he told them: "I've been a silly man, haven't I?". The officers found he had eggs, tubs, a catapult and tree-climbing spikes with him, before finding many more eggs upon a search of his home.
The five charges that resulted in Lingham's sentencing were:
Taking nine Common Linnet eggs at Cawston Heath;
Possession of articles capable of being used to commit an offence during stop and search;
Possession of 75 Schedule One listed wild bird eggs;
Possession of 4,070 ordinarily protected wild bird eggs;
Possession of articles capable of being used to commit an offence at his home address.
Watch Mark Thomas, RSPB Senior Investigations Officer, summarise the ruling:
Repeat offender Daniel Lingham was today jailed for 18 weeks. The court has forfeited all equipment used, and he has been banned from all nature reserves in the area for 10 years. Thnx @NorfolkPolice & those involved in this result. pic.twitter.com/a6VEMdlmjr

— RSPB Birders (@RSPBbirders) November 27, 2018