Nightjars back at RSPB headquarters
c6d850ad-b461-4025-8f04-55ee1f78abc6
After an absence of 45 years, European Nightjar has bred again at RSPB headquarters at The Lodge, Bedfordshire.
In early June a churring male was discovered on an area of restored heathland at the nature reserve. After that, a female appeared and the pair was seen displaying together, which suggested an intention to breed. The site last held breeding nightjars in 1973. Confirmation of whether or not the birds have successfully reared young, and if so how many, will have to wait until after they've finished nesting, but the breeding attempt is positive news for the RSPB following on-site conservation efforts.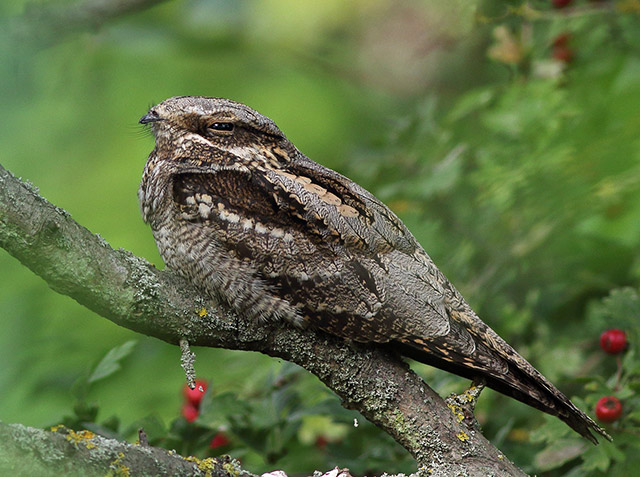 The heathland restoration at The Lodge has been key to the return of breeding European Nightjars to the site (Steve Ray).
Peter Bradley, Senior Site Manager at The Lodge, expressed his delight: "We're over the moon, not only because these birds have returned and appear to be breeding for the first time in so many years, but also because they've chosen to nest on a part of the reserve where we set about recreating the kind of heathland habitat used by nesting European Nightjars that has been lost."
The RSPB bought 59 hectares of forestry land adjacent to The Lodge in 2003 and began restoring the area back to heathland. Over the course of two winters, the non-native commercial forest trees were felled and heather was sown using seed from existing heathland on the reserve. Nightjars haven't been the only good news story since the restoration either, with Woodlarks and Natterjack Toads among the other beneficiaries.
The nightjars were monitored by a band of volunteers, who also ensured disturbance was prevented. Peter Bradley was particularly grateful for their efforts and added: "Thanks to the dedication of the fantastic group of volunteers we have been able to carry out watches each evening to monitor the birds' nesting progress, engage with birdwatchers, and prevent disturbance."
According to the RSPB, numbers of European Nightjars in the UK have declined steadily since the 1930s, largely due to loss of habitat, but their population has seen a small recovery recently, rising from an estimated 3,900 males in 2009 to the current number of 4,600. Southern England is the stronghold, and the key areas being the New Forest, the heathlands of Dorset and Surrey, and Thetford Forest in Suffolk.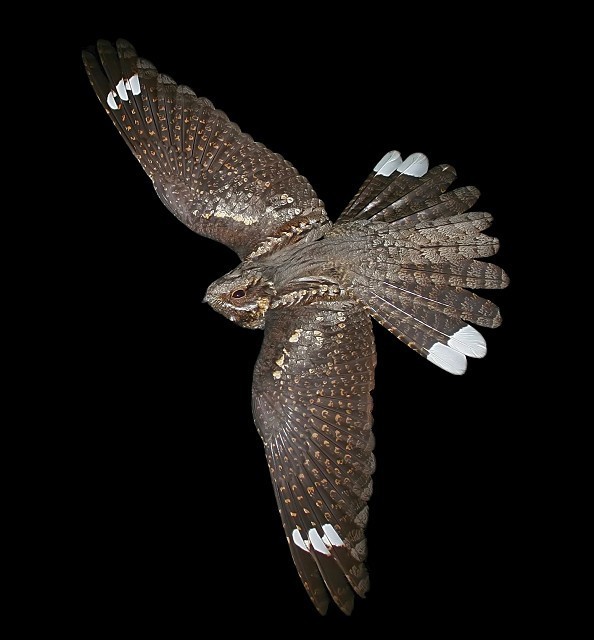 The pair was seen displaying, but confirmation of nesting success is still awaited (Paul Leafe).