New Year's Eve fireworks 'scared birds to death'
d7bc3361-538d-46df-b1ea-2cd5ca68935a
Hundreds of birds are said to have been 'scared to death' by fireworks in Rome on New Year's Eve.
The celebrations are alleged to have been the reason for birds, many of them appearing from footage to be Common Starlings being seen collapsed on the streets of the Italian capital. Photos and videos shared online shows the bodies of the dead birds littering the empty streets near Termini train station.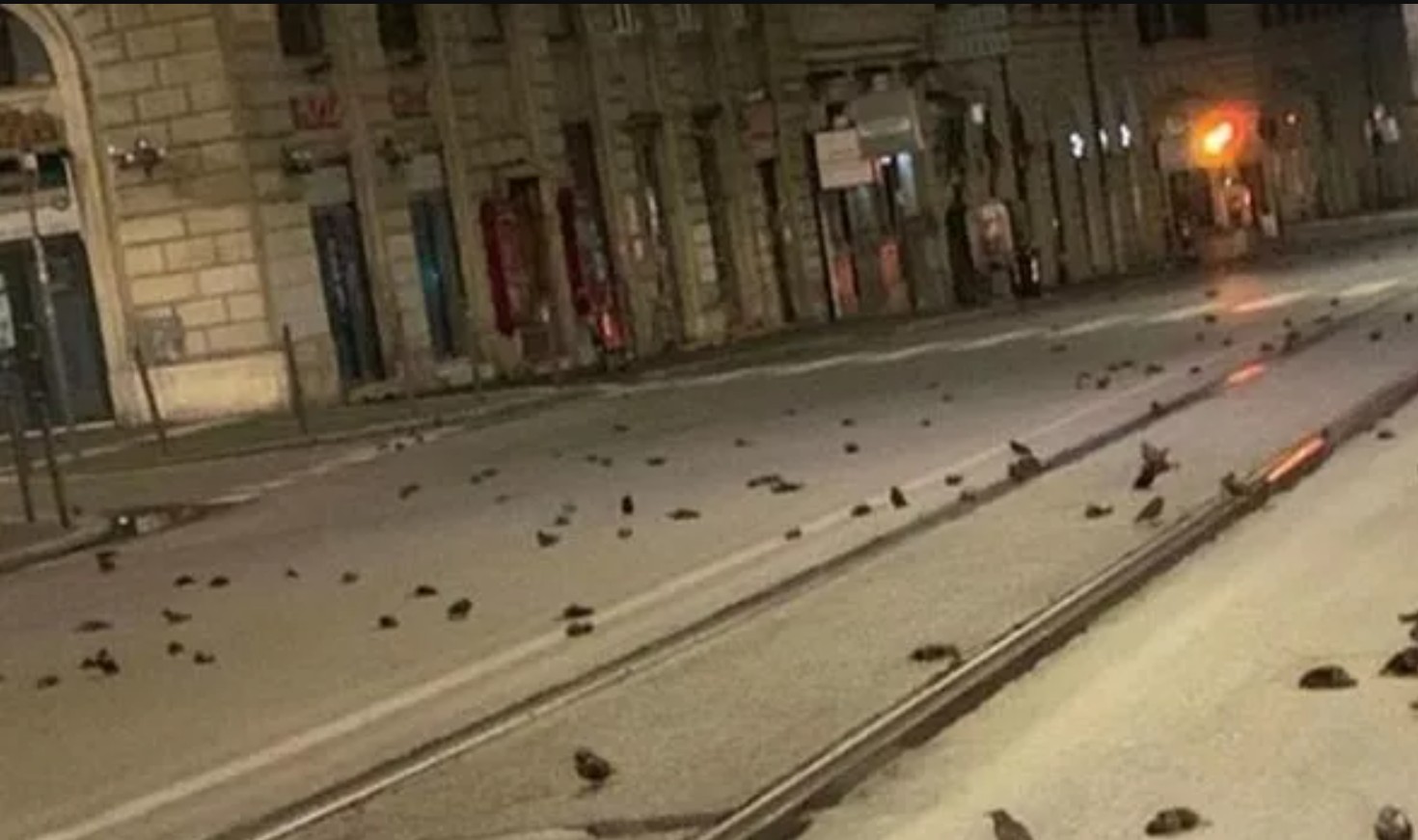 Footage of the striken birds in Rome (Twitter / @alemon63).
Content continues after advertisements
Author of one of the videos, Diego Fenicchia, said: "Hundreds of dead birds. Hundreds of dead birds in Via Cavour. So shocking, so sad. I've already run out of any joy." A person travelling with Mr Fenicchia as he filmed the footage could be heard saying: "They were scared to death."
Additional videos shared on Twitter showed flocks of birds trying to escape the booming sound of fireworks but getting caught in high-tension cables. The Lega Italiana Protezione Uccelli (Italian Bird Protection League) suggested the birds crashed into each other as they fled to safety.
A spokesman for the association said: "They clashed with each other out of fear and disorientation due to the explosions of fireworks. There are few survivors, unfortunately. The technique of explosions to disorientate is often used, especially by poachers." He continued: "The birds sleep in the trees and, at the first suspicious noises, they get agitated. Fear causes them to lose focus and this leads them to hit each other or the wall. When we were contacted at 2 am there was already little to do."