New wetland takes shape in Lincolnshire
17d07d78-bfe1-4540-bc12-0a4e4b5b264e
A new wetland in north-east Lincolnshire has begun to take shape following a run of heavy rain.
Recent heavy rainfall means the 100-acre Cress Marsh Ecological Mitigation site, at Stallingborough near Grimsby, has received the vital water required for lagoons and its 'cells' to take shape, forming a major part of north-east Lincolnshire's £42-million South Humber Industrial Investment Programme (SHIIP).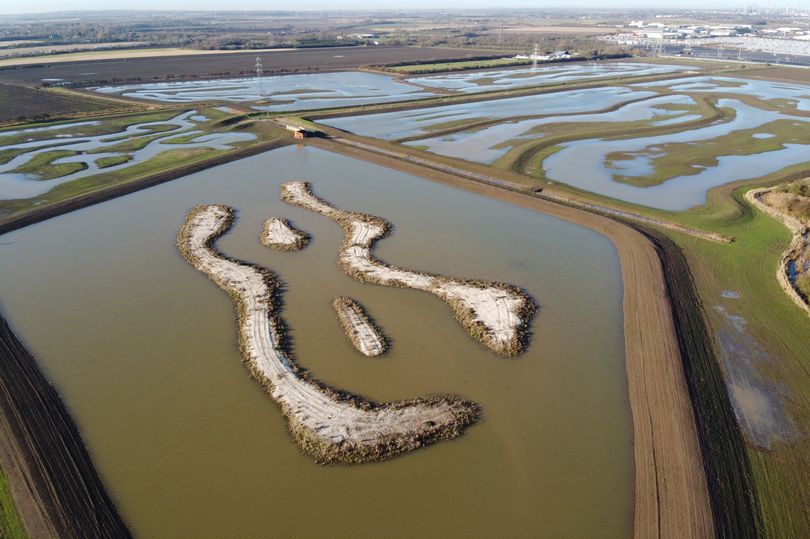 Cress Marsh Ecological Mitigation site could develop into a wader haven in the coming years (NELC).
The only development of its kind in Europe, its creation means businesses can effectively bypass any planning requirements with regards to providing offset land for wintering birds, which rely on the Humber bank as vital feeding grounds.
Saving months at the planning stage, the necessary offset land has already been created satisfying the environmental needs of any new business or industrial build. Completed early this year, the site includes a hide next to a large central lagoon, which feeds seven more water-filled 'cells' via pipework infrastructure.
Just two months ago the area was only very partially filled, but images – taken last month – show just how the rainfall has helped to submerge the land.
North-east Lincolnshire Council ecology officer Rachel Graham is delighted with the progress of Cress Marsh and said: "This represents a significant step forward in our efforts to ensure business and the environment can exist side-by-side and what we see here is a blueprint that others will hopefully learn from and follow."