New study confirms EU Directives great for nature and people
6457ea68-669b-4601-8f1c-e6462cfb288d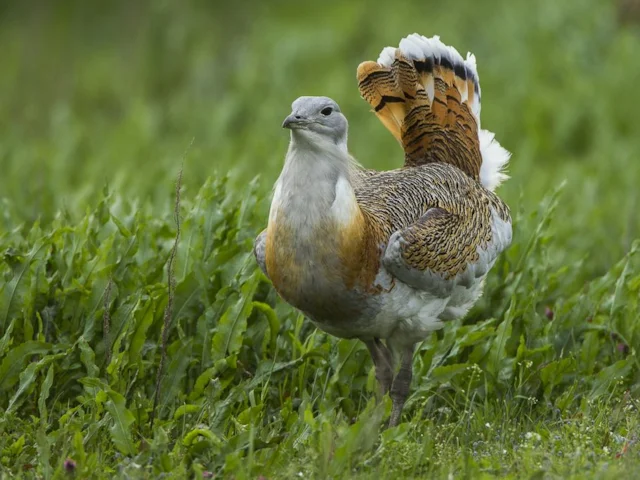 A new research just published by RSPB researchers adds further to the scientific evidence that EU Nature Directives are vital to Europe's ability to protect its wildlife.
The study was published in the journal
Conservation Letters
and output by the charity's Centre for Conservation Science, and shows that the EU's core nature laws are essential for the signatories to meet international biodiversity obligations and protect their wildlife.
Despite the abundance of proof and overwhelming endorsement of the Nature Directives by Member States in the European Council by the European Parliament, and by more than half a million citizens who spoke up for nature, the European Commission (EC) has been delaying releasing the results of a 'fitness check' of the nature laws. The EC perhaps hoped to create a loophole for watering down the
Nature Directives
rather than endorsing the laws as 'fit for purpose', strengthening their implementation and improving their funding (which is what governments, businesses, citizens and scientists have asked for).
The paper builds on existing scientific evidence supporting the Directives and for the first time reveals how they complement and directly contribute to achieving the EU's obligations under the Convention on Biological Diversity (CBD) and other Multilateral Environmental Agreements (MEAs). For example, 92 per cent of the EU's Important Bird and Biodiversity Areas (IBAs) are partly or wholly covered by the Natura 2000 network of protected areas, created by the Nature Directives.
However, the impact of the Directives and nature laws extends beyond just wildlife conservation and is felt directly by people as well. Sixty-five percent of EU citizens live within three miles of a Natura 2000 site, and 98 per cent within 12.5 miles; these sites are likely to raise awareness of biodiversity and perform functions such as give access to clean water and protection from floods to a high proportion of the EU's population.
The research also confirms that the Nature Directives help mitigate climate change by acting as carbon sinks. Estimated below and above ground carbon stocks per unit area in Natura 2000 sites are 43 per cent higher than the average across the rest of the EU.
"We repeatedly provide new scientific evidence to the EC that the Nature Directives are fit for purpose and ready for full implementation," Ariel Brunner, senior head of policy at BirdLife Europe, said. "This new study by the RSPB confirms that with fully implemented Nature Directives, EU Member States will be able to meet their international biodiversity obligations. What is the Commission waiting for?"
Reference
Beresford,A B, Buchanan, G M, Sanderson, F J, Jefferson, R, and Donald, P F. 2016.
The Contributions of the EU Nature Directives to the CBD and Other Multilateral Environmental Agreements
. Conservation Letters
DOI: 10.1111/conl.12259
.
Content continues after advertisements