New report: UK birds continue to decline
f5e00eec-b105-4ce5-a919-0aa7634519dc
The newly published Wild Bird Populations in the UK 1970-2018 report shows that many of our familiar wild birds continue to decline, with several doing so at a worrying rate – although there are nonetheless signs of recovery for at least some species.
The report, published on 7 November by DEFRA, is an annual stocktake of a suite of species groups, termed 'indicators', of which farmland, woodland, breeding wetland, wintering wetland and seabirds are included.
The indicators are intended to broadly reflect the environmental condition of different landscapes and these are presented alongside an 'all species indicator', which is made up of trends for 130 different widespread bird species. The 'all species' indicator shows that over the long-term (1970-2018), positives and negatives are balanced, with 29% of species on the up and 28% experiencing decline. The short-term (2012-2017) trend delivers a similar story, with 35% of those species increasing and 33% decreasing.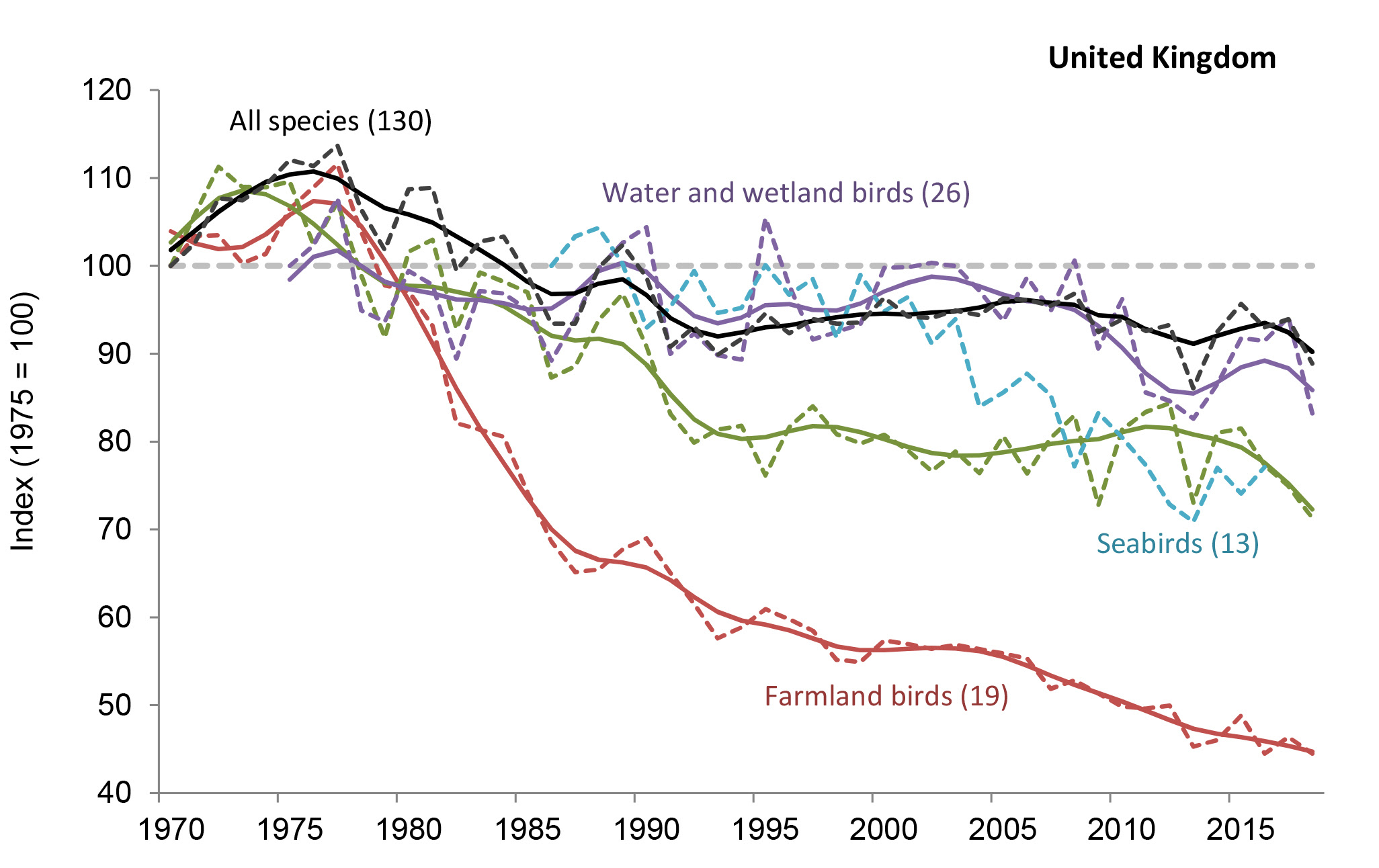 Wild bird population trends in the UK, 1970-2018.
It will come as no surprise that our farmland birds are generally faring badly, but there are signs of recovery. The long-term picture is still pretty grim, with 62% of the birds monitored (equating to 19 species) showing a decline. However, the short-term picture is more positive, with 32% of farmland bird species showing an increase in their populations, 42% stable and 26% falling between 2012 and 2018.
Within the farmland group, Eurasian Skylark, Corn Bunting, Reed Bunting and Common Linnet populations have all shown short-term increases and Tree Sparrow, Common Starling, Northern Lapwing and Common Kestrel have all remained stable over the five-year period. However, Grey Partridge is still in decline and showing no signs of recovery, while European Turtle Dove has decreased by 51% in five years.
The woodland birds indicator is 30% lower than it was in 1970 and the short-term picture is not too good either, with more than half of the woodland birds monitored – 37 species in all – showing declines. Even here there are small glimmers of hope: the short-term trend for Song Thrush, for example, showing a marked 22% increase against a backdrop of long-term decline.
Content continues after advertisements

Song Thrush has shown a 22% increase over the past five years, relieving its long-term decline (Jon Mercer).
The trend for water and wetland birds reflects the fortunes of 26 species, of which roughly a third each are declining, stable and increasing. Cetti's Warbler has increased rapidly throughout, but Yellow Wagtail has shown a strong decline for both time periods.
It's a bit of a rollercoaster for the UK's seabirds, with 38% of the 13 species monitored declining over the long-term but 46% increasing over the short-term. Strong declines have been seen for both Arctic Skua and European Herring Gull populations over both the long-term and short-term, while in the short-term several species have shown a strong increase, these including Razorbill and Great Black-backed Gull.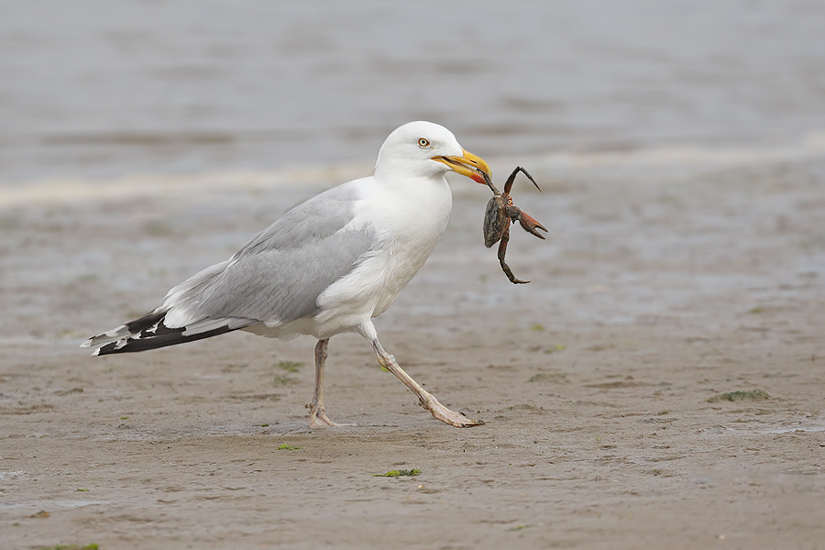 Strong declines continue in the UK's European Herring Gull population (Joe).
Dr David Noble, Principal Ecologist at the British Trust for Ornithology (BTO), said: "Despite a wide range of pressures continuing to affect many of our UK bird populations, and driving declines in many of our habitat specialists, there are a few positive stories where species could be responding to more nature-friendly management and spreading northward to suitable landscapes."
The full report can be read online by clicking here.