New protected area to benefit Singapore's shorebirds
8592c91f-90aa-4553-9614-05ce643227f8
Wetlands containing some of Singapore's last remaining mangroves have secured protection after years of campaigning by conservationists, benefiting several globally threatened species.
Singapore is often thought of as an urban sprawl, with sky-high buildings standing tall in a concrete jungle, and its importance for migratory birds on the East Asian-Australasian Flyway is often forgotten. Migratory birds travel from as far north as the Arctic Circle and as far south as Australia and New Zealand. Along the way, they rely on stopover sites in China, Vietnam and Singapore in order to rest and feed. These sites are becoming increasingly scarce amid development and increasing population pressures. As a result, the protection of these natural environments is vital for securing the future and well-being of migratory birds.
BirdLife partner Nature Society Singapore (NSS) has recognised the importance of coastal mudflats within Singapore and has been advocating for their conservation for over three decades. Since the 1980s, NSS has been regularly monitoring biodiversity and birds in the Kranji-Mandai wetlands and mangroves. The organisation has been working with local conservation groups and researchers at the National University of Singapore to push for its inclusion as a nationally protected area, and recognition as an Important Bird and Biodiversity Area (IBA).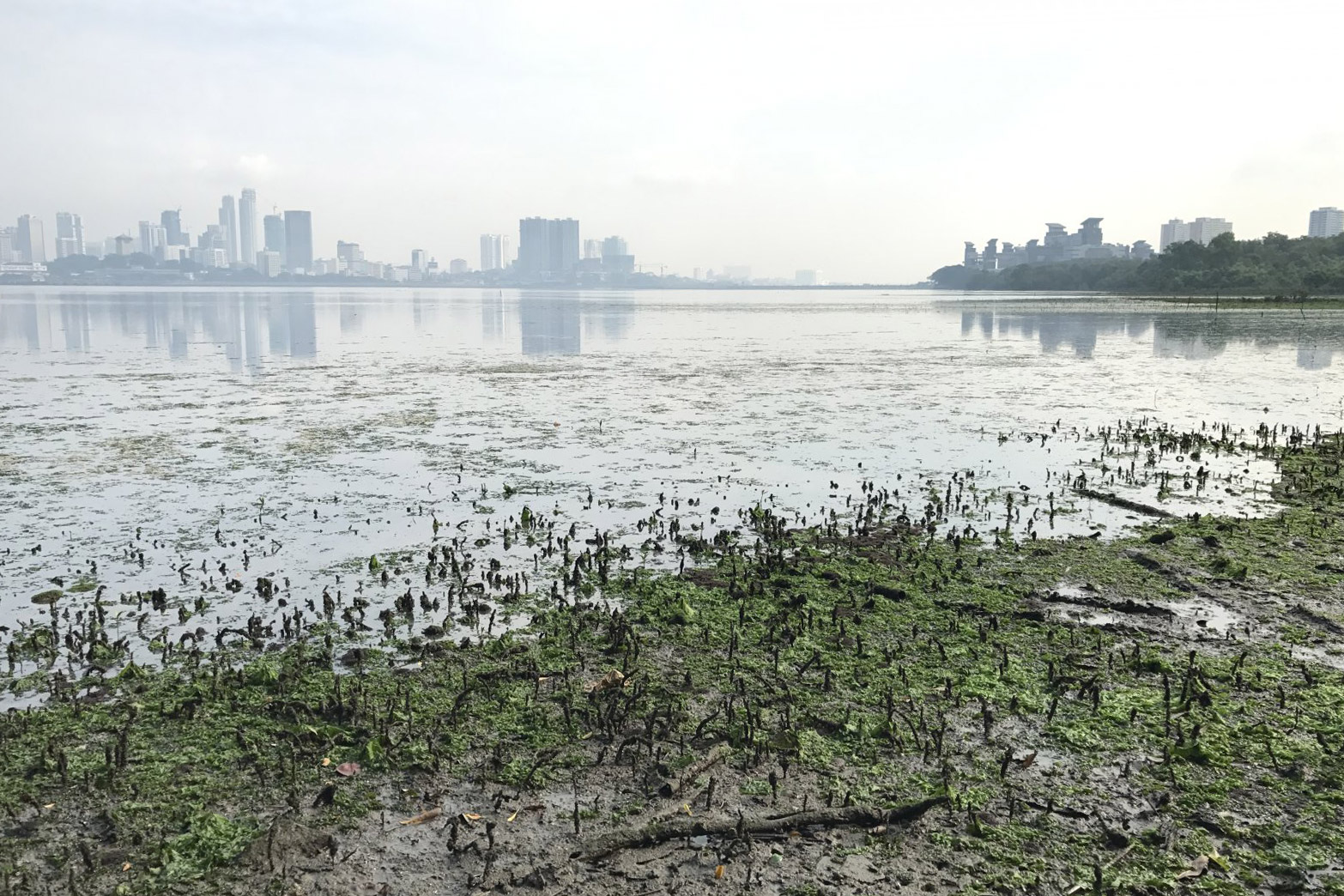 Mangroves and mudflats support a huge range of invertebrates, on which migratory shorebirds feed (Nature Society Singapore).
This month, through the hard work and advocacy of NSS and other stakeholders, Singapore's government finally announced its intention to gazette an area of over 70 hectares of coastal mudflats and mangroves in the Kranji-Mandai IBA as a new protected area. The announcement was made at the World Migratory Bird Day activities at the Sungei Buloh Wetland Reserve in October 2018. "Although belated, the conservation of Mandai Mangrove and Mudflat is highly laudable on the part of the Singapore government, in consonant with the positive move for nature conservation through the last three decades from Buloh to Ubin to Kranji Marshes – and now Mandai," expressed Dr Hua Chew Ho, vice president of NSS.
This much-needed protection helps to secure the future of one of the most important areas of coastal mudflats on the Singapore side of the Straits of Johor. Mandai is one of the few remaining mangrove habitats in Singapore, with an extensive mudflat exposed at low tide. The abundance of molluscs, crustaceans and worms provides rich feeding grounds for the migratory birds that use this habitat as a stopover or wintering site. These include large numbers of Whimbrel, Common Redshank, Pacific Golden Plover and Lesser Sand Plover, not to mention globally threatened species such as Chinese Egret and Straw-headed Bulbul.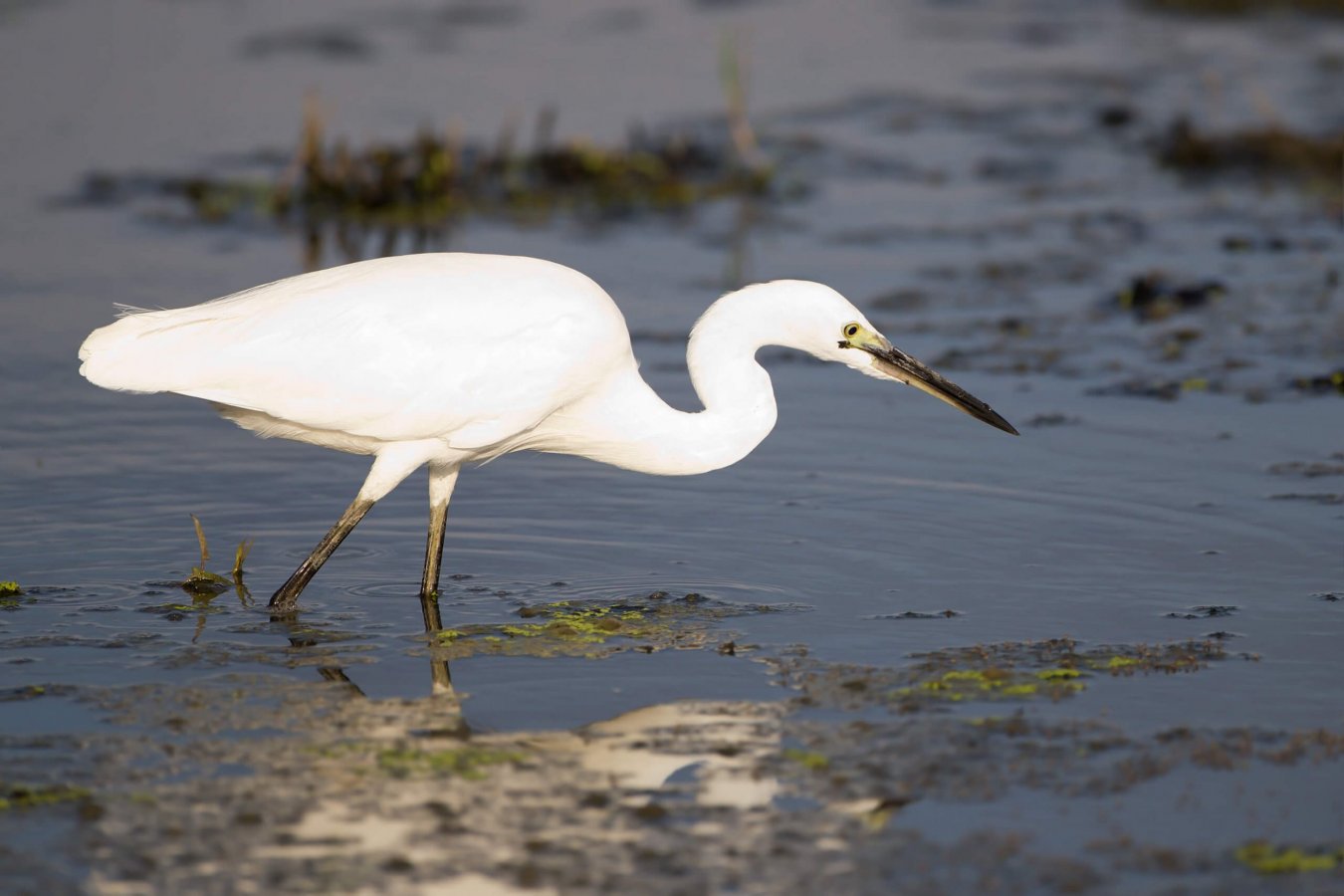 Chinese Egret, listed as Vulnerable, is one of many bird species that will directly benefit from the recent announcement (JJ Harrison/BirdLife).
Mandai mudflats complement the role of nearby Sungei Buloh Wetland Reserve, which is also used by many shorebird species as a high tide roost. And it's not just migratory birds: Kranji-Mandai IBA is home to 16 threatened mangrove plant species, as well as endangered seagrass and horseshoe crab species.
The new park will open to visitors in mid-2022. The park will include amenities such as nature trails, bicycle racks and bird hides. The protection of the area will help strengthen the conservation of wetland biodiversity across Singapore, as well as facilitate research and provide education opportunities that will enhance the knowledge and awareness of migratory birds in the East Asian-Australasian Flyway.