New project brings hope to Scottish waders
a6312255-eb93-40b6-954b-27550a937674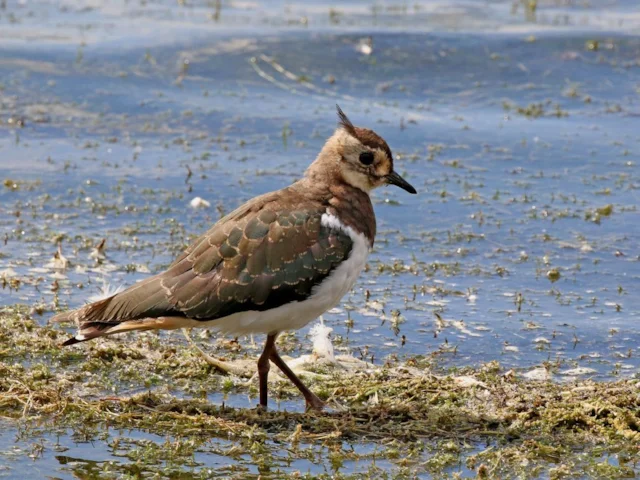 Led by RSPB Scotland, the Peesie Project aims to conserve and enhance a network of important wetland areas and adjacent farmland to provide homes for breeding waders.

The partnership is supported by volunteers who help to survey the birds and there are still opportunities for people to get involved this year. The Peesie Project is one of several that have received funding from the Heritage Lottery Fund as part of the Tomintoul and Glenlivet Landscape Partnership Project.

Glenlivet and Tomintoul are a hot-spot for breeding waders such as Northern Lapwings, known locally as 'Peesies', and Eurasian Curlews, both species that are suffering huge declines across Britain. In fact, the farmland in this area is home to some of the highest densities of breeding waders in Scotland. In 2016, 3,255 hectares of farmland across 17 farms were home to 734 pairs of breeding waders including 384 pairs of Northern Lapwings, 203 pairs of Oystercatchers and 97 pairs of Eurasian Curlews. It is hoped that the Peesie Project can safeguard this fantastic area as an important home for these birds for decades to come.

As well as being of great importance for breeding birds, areas such as the Conglass Floodplain at Tomintoul are of cultural significance as these birds have nested alongside people for centuries, and their sights and sounds are an important part of the landscape. Some areas are already being managed to help waders through government-funded schemes, but the Peesie Project will help by instigating a machinery loan scheme, further habitat creation and advisory work with farmers and their agents.

Iain Turner, Farmer at Findron Farm, said: "The sound of the Peesies is a fond memory of my childhood growing up in Tomintoul. Since taking over the family farm in 2014, I was pleasantly surprised by how the waders had been monitored at Findron and in the surrounding area. I thought that, if others were willing to devote time and effort to this project, as a farmer I could do something to help.

"Through the monitoring being carried out by RSPB Scotland, we noticed that the wader count had been low where the rushes were dense and thick, so we have strip-cut them and hopefully we will see an increase in numbers. This will also benefit the grass and improve grazing. I hope that I can play a part in ensuring generations to come can enjoy these same sights and sounds".

As well as providing funding for active conservation, the project will help visitors and local people learn more about the natural heritage of the area with plans for interpretation and a bird hide. This will link to the wider Landscape Partnership Project which will promote rural regeneration and encourage more visitors to experience the rich heritage of this corner of the Cairngorms National Park.

Steve Smith, Chair of the Tomintoul and Glenlivet Landscape Partnership (TGLP), said: "The Peesie Project will establish a sustainable conservation initiative for the wading birds that rely on the natural habitat we are fortunate to have in our area. The project will draw on the expertise of RSPB Scotland to work with local farmers and land agents to preserve this habitat and will fund essential machinery to assist in this work. Our community will be able to enjoy the sight of these birds from a new bird hide and as a visitor attraction it should produce economic benefits to the local economy."

RSPB Scotland is encouraging anyone with an interest in getting involved in the Peesie Project to contact them now. Karen Cunningham, Conservation Officer for RSPB Scotland said: "This is a fantastic project, in a wonderful part of Scotland and is helping to safeguard the future of some of our best-loved birds. Working together is critical to success and along with the commitment of local farmers the project relies on the hard work of volunteers to assist with surveys. We are currently looking for volunteers who could help with surveying waders on farmland this year and I would encourage anyone who is interested to get in touch".

People who are interested in volunteering should contact Karen Cunningham on 01224 624824 or email karen.cunningham@rspb.org.uk.