New project brings hope for birds of prey in the Peak District
4c8250f1-8b33-4add-8f17-6c2f2cdc42e1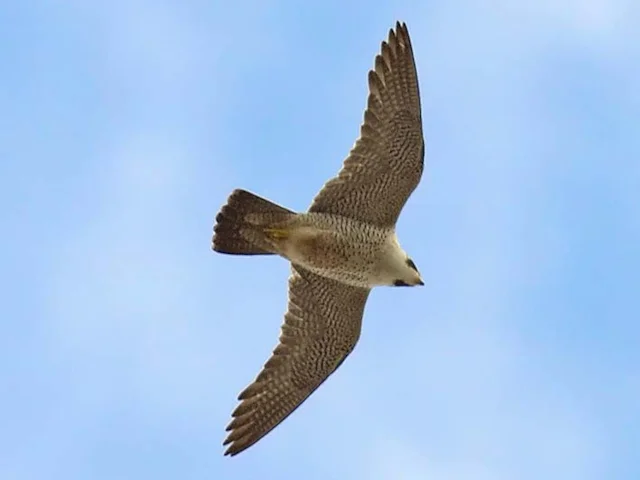 Peregrine Falcon is on the rise in the Peak District thanks to conservation efforts to protect the species, the National Trust has revealed.

The north-east Peak District welcomed the return of Peregrines in June 2014, having been a black spot for this species and birds of prey in general for many years. A pair nested at Alport Castles, a breeding site that had been unsuccessful for several years, and two chicks hatched and fledged.

The National Trust has claimed this as an early sign of success for the Peak District Birds of Prey Initiative, a joint project between the trust, Natural England, the RSPB, the Peak District National Park Authority and the Moorland Association. Conservation efforts to protect the birds have involved monitoring and protecting the nest sites.

Under the initiative, a core team of volunteers has contributed invaluable experience, expertise, time and equipment to monitor and protect Peregrine nest sites, resulting in the successful breeding in June.

"We're thrilled that the Peregrines have returned to their traditional nesting site near to the Snake Pass," said Tim Birch, Conservation Manager for the Derbyshire Wildlife Trust. "We really hope that they come back safely next year and that this site and other traditional breeding sites are occupied in the coming years."

The initiative now hopes to repeat this success with Hen Harrier, which is currently at the centre of a national campaign to highlight the species' imminent loss in England.