New lease of life for Blacktoft Sands
8f5416cb-734a-43a1-aef5-60e884e01e75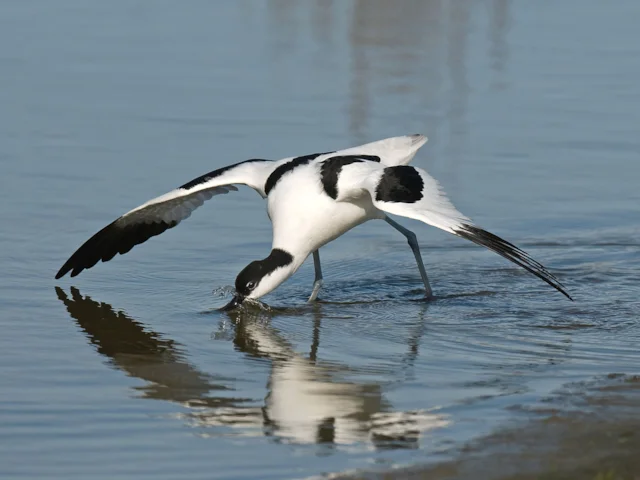 The RSPB has signed a new 50-year lease for Blacktoft Sands, securing a long-term future for the Humber-based nature reserve.
The charity first leased the site in 1973 from the British Transport Docks Board, which later became Associated British Ports (ABP). Since then, it has been improving conditions for wildlife, and educating and enthusing local people about nature at the site.
Over the past 40 years, the RSPB has also notched up a large number of conservation successes at Blacktoft Sands. In 1992, the first
Avocet
for over a century nested at the reserve, marking the return of the RSPB's emblematic bird to the Humber. Two years later, Marsh Harrier, which had almost become extinct in the UK in the early 1970s, returned to nest; they are now a very familiar sight at Blacktoft with an amazing 10-plus pairs breeding on the reserve every year. More recently,
Bittern
returned to breed at the reserve in 2004 and has nested every year since. The reserve is an important refuge for thousands of wetland birds in the winter and also home to 300 types of moth and 350 species of beetle.
RSPB Humber Reserves Site Manager, Pete Short, said: "A huge amount has been achieved at Blacktoft over the past four decades, so I'm delighted that we will be able to continue our work at this very special place.
"With the lease secured, we will now be concentrating on creating more homes for Bitterns and
developing our sustainable biofuels project
, as well as planning to undertake additional conservation work at nearby Whitton Island with ABP. For wildlife to continue to thrive at Blacktoft it needs to be part of a network of nature-friendly sites, linked by green corridors, which allow species to move around freely."
Tom Jeynes, ABP's Sustainable Development Manager for the Humber, said: "ABP places huge importance on incorporating its environmental obligations within its commercial operation as a port authority; the estuary provides us with deepwater access sufficient to sustain 15 per cent of the UK's seaborne trade, and yet acts as an important habitat for a huge variety of migratory birds. We work with partners such as the RSPB, to ensure the ongoing success of these estuarine habitats."
Find out more about Blacktoft Sands, visit
www.rspb.org.uk/blacktoftsands
.
Content continues after advertisements