New guidance from BirdLife to stop migrating birds being poisoned
542556d1-edd7-49f3-94e7-b2843c5228a9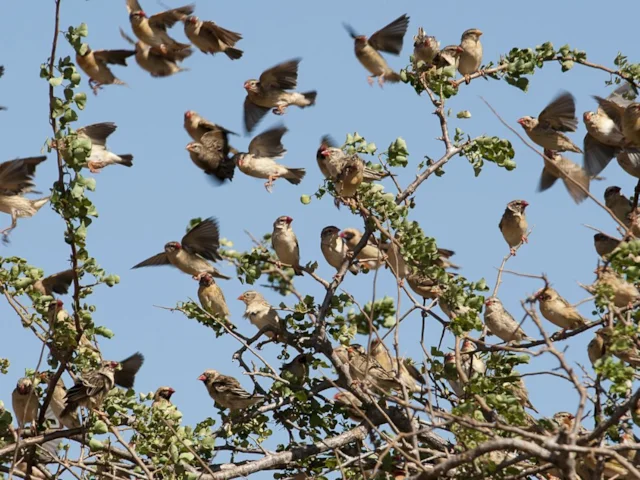 BirdLife's Migratory Soaring Birds project has released new guidance to try and stop the poisoning of migratory soaring birds on the Rift Valley/Red Sea Flyway.
Soaring birds act as natural control by feeding on agricultural pests such as rodents and insects and so protecting crops. However, throughout the
Rift Valley/Red Sea region
these birds are being poisoned by unsustainable agricultural practices.
To counter this, the
Migratory Soaring Birds project
has released its new Guidance to minimize poisoning of migratory soaring birds in the Rift Valley/Red Sea Flyway document.
Agriculture is very important in the region, contributing significantly to the Gross Domestic Product (GDP) and employment of several countries and generating considerable income to the rural population. For instance, in Ethiopia agriculture accounts for 41 per cent of GDP and 85 per cent of total employment.
Still, such an important industry needs to be practiced sustainably in order to benefit people and birds in the long term. The 'ecological services' provided by soaring birds as part of sustainable agriculture practices are jeopardised by the excessive usage of pesticides, which are harmful and toxic to both humans and wildlife.
Unfortunately, unsustainable agricultural expansion and intensification exerts considerable pressure on biodiversity. Poisoning from agro-chemicals is one of the major threats associated with agriculture, and is a significant yet avoidable cause of mortality for birds, and more specifically migratory soaring birds.
The newly developed guidance is divided into two parts. The first assesses the effects of chemicals used for the protection of crops from insect, rodent pests, and Red-billed Quelea and for the protection of livestock from predators, as well as the treatment of livestock with veterinary pharmaceuticals. The second includes recommendations that involve communities, industry, non-governmental organisations, and governments to limit agro-chemical-based impacts on migratory soaring birds
Content continues after advertisements