New generation of cuckoos tagged by BTO
a46762fa-fcd7-4391-b7c4-d5b4729b901e
As part of an ongoing study to find out why Common Cuckoo is declining, the British Trust for Ornithology (BTO) has fitted a further 10 individuals with tiny satellite tags this summer.
The study aims to better understand the reasons behind why we have lost almost three-quarters of our Common Cuckoo population over the past 25 years. It has already identified important migration routes via stopover sites in northern Italy and southern Spain, and the precise wintering locations in the Congo rainforest.
Mortality of cuckoos taking the route via Spain has been linked to population decline within the UK. What scientists at the BTO would like to know now is how well our cuckoos make it to and from Africa in different summers, and specifically, how relatively important conditions in the UK and southern Europe are in contributing to a successful – or otherwise – Saharan crossing in autumn.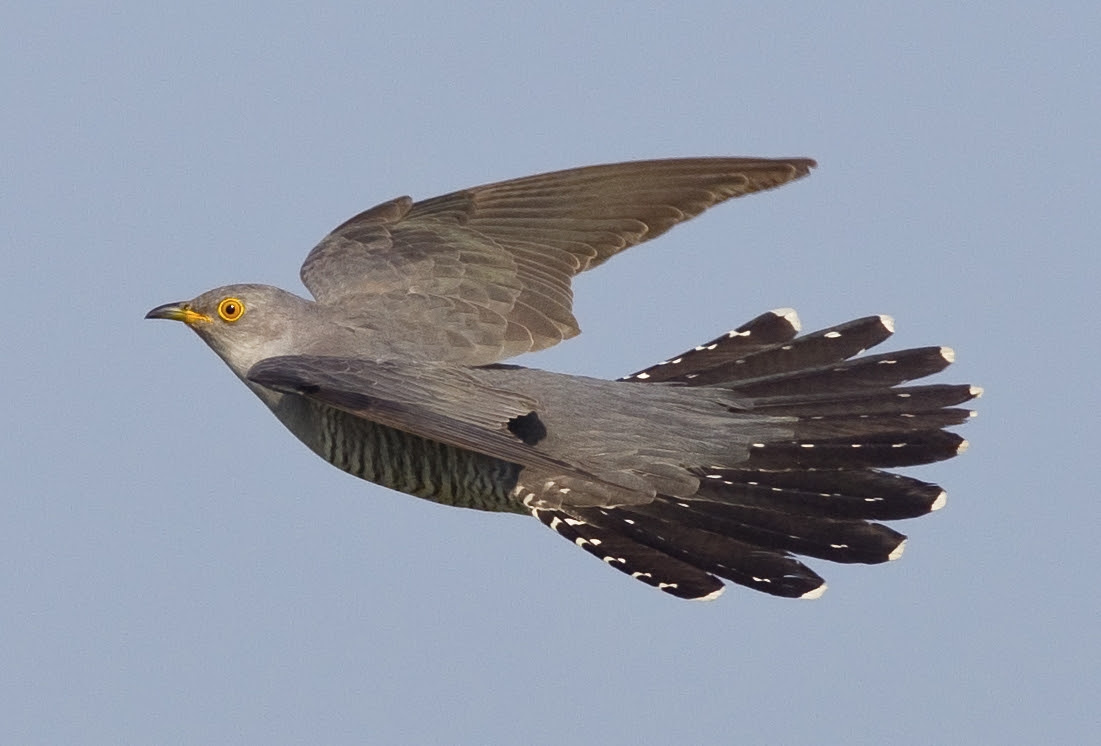 Male Common Cuckoo (Steve Ashton).
Dr Chris Hewson, lead scientist on the scheme at the BTO, commented: "This has been an incredibly exciting project identifying, for the first time, where our Common Cuckoos go for the winter, how they get there and how survival during migration appears to be contributing to their population decline.
Content continues after advertisements
"But we now need to delve a little deeper to see exactly how they interact with their environments along the way. In a wet, cold summer here in the UK, are our cuckoos less likely to successfully get to their wintering grounds? Or are conditions in southern Europe, where the cuckoo make final preparations to cross the Sahara, more important? These are the kind of the questions we would like answers for."
The first of the satellite-tagged cuckoos could leave at any day now. Each bird has been given a name: Sherwood, Robinson, Knepp, Raymond, Lambert, Carlton II, Sylvester, Thomas, Cameron and Bowie. They were tagged at sites in Suffolk, Sherwood Forest, Thetford Forest, the Knepp Estate in Sussex and the New Forest.
You can follow the cuckoos' progress as they undertake their long journeys south at www.bto.org/cuckoos