New Fair Isle bird observatory plans submitted
2ca6c7e1-f561-4f38-914c-fd96263e4100
Another milestone has been reached in the process to rebuild Fair Isle Bird Observatory, after planning permission for the new building was submitted.
The proposed new observatory will sit on the same site as that occupied by the previous incarnation, which burnt down in March 2019.
The proposals have been drawn up by Shetland-based architects ICA with the new build – which it is hoped will be completed by summer 2021 – set to include 25 guest rooms. The design consists of two two-storey buildings connected by a single-storey linking element.

An artist's impression of what the new observatory will look like, from Shetland-based architects ICA.
Project lead architect Steven Byrne said: "I am privileged to work on such a unique project, and it is certainly in contrast to the large-scale hotel development project for CitizenM hotels in Victoria, London, where I am also currently project architect.
"The nature of the Fair Isle project includes a community aspect, meaning that it will have a significant positive impact to the island as a whole – this makes it a real joy to be involved in."

The new observatory will have 25 guest rooms (ICA).
Content continues after advertisements
In an update earlier this month, the Fair Isle Bird Observatory Trust – which runs the facility – said that it consulted with a "large number of people" over how the new building could improve on the last one.
"We realised that with the previous Obs we had a very good building which we have sought to build upon enhance with a number of improvements across the board which we believe will achieve this," the trust said.
"We consulted with a large number of people to seek their views on how we could achieve this. We are grateful to everyone for their contributions which have been extremely helpful. In particular, can we thank everyone on the Isle for their input."
The new building will be the fifth observatory on Fair Isle, after the first opened in 1948 and subsequent buildings did the same in 1969, 1989 and 2010.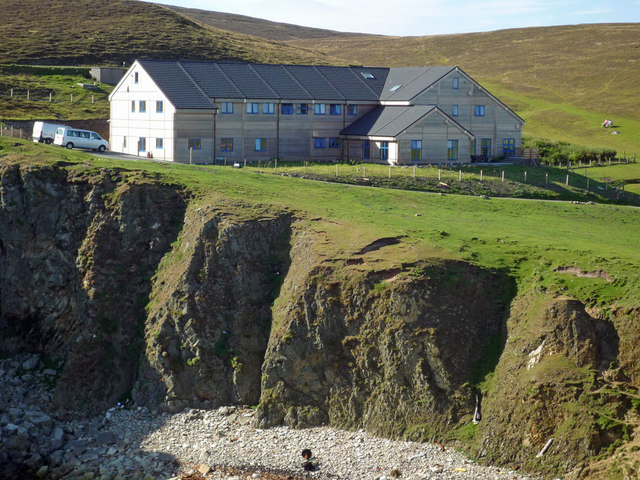 The previous Fair Isle observatory building, which burnt down in March 2019 (Julian Paren / Flickr.com).