Natural England forced to revoke General Licences
6c3d6106-1b0b-41e3-8dfd-7c2a85d64a13
Natural England has announced that as of 25 April it is to revoke General Licences 04, 05 and 06 – issued on 1 January this year – following a legal challenge by Wild Justice, a non-profit organisation set up by Chris Packham CBE, Dr Mark Avery and Dr Ruth Tingay.
The licences allow the killing of 16 wild bird species, including several members of the crow family, Canada Goose, some gulls and pigeons. The decision by Natural England represents Wild Justice's first successful legal challenge. The alliance was set up to bring legal cases on behalf of wildlife against public bodies where they are failing to protect species or habitats. The challenge was funded by more than 1,100 members of the public.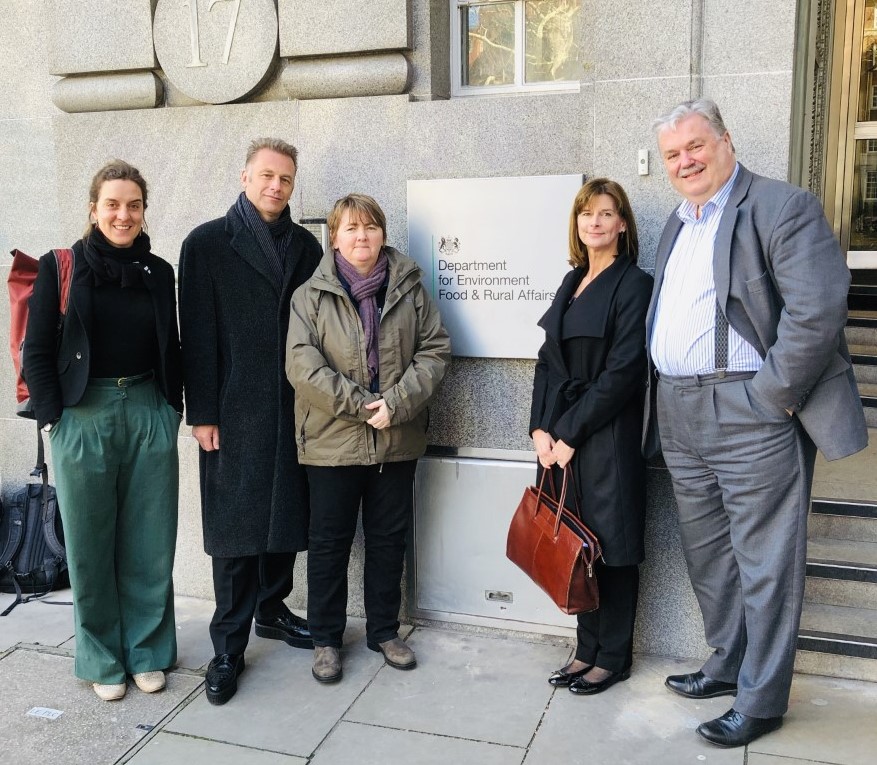 Wild Justice and lawyers outside Defra Nobel House on 11 March ahead of meeting Natural England. Left-right: Anita Davies (Matrix Chambers), Chris Packham and Ruth Tingay (Wild Justice), Carol Day (Leigh Day) and Mark Avery (Wild Justice).
Wild Justice contended that the issuing of the licences was unlawful because there were no checks in place to ensure that killing the birds was a last resort. Natural England is now working to put in place alternative measures to allow lawful control of these bird species where necessary. Until new licences are issued, anyone needing to control one of these 16 bird species where there is no reasonable non-lethal alternative will need to apply for an individual licence.
Wild Justice released the following statement: "We are delighted to have won this legal case. What sort of world is it where the statutory body with responsibility for wildlife protection is operating a bird-killing licensing scheme that is unlawful? Millions of birds are killed each year under the terms of the General Licences and many of these deaths will not be justified. We are grateful to all those who funded this legal challenge and allowed us to take it with the means to progress it through the courts.
"NE could have, and in our view should have, conceded the correctness of our legal arguments many weeks ago. This would have reduced the financial costs to the public and allowed farmers and land managers more time to adjust to the news that their bird-killing actions may have been illegal for several decades. This is a mess of Natural England's making – they have operated an unlawful licensing system and they have dillied and dallied over admitting it."
For more information, see Ruth Tingay's website Raptor Persecution UK and Mark Avery's blog.