Natural England allows falconers to capture wild British peregrines
1ab0db4b-0648-4205-b193-5d2f8150b1dd
Natural England (NE) has issued licences for falconers to take chicks from the nests of wild British Peregrine Falcons.
The shock move has been made in an attempt to establish a stud book (breed registery) of British-born peregrines for falconers to keep. The initial licences have been given to three falconers, who can take two chicks each from nests (six chicks in total).
It is currently unclear as to where the chicks will be taken from – perhaps from lowland or urban areas, where the species has increased markedly during the past two decades, as opposed to the uplands, where the species is still routinely suffering from illegal persecution.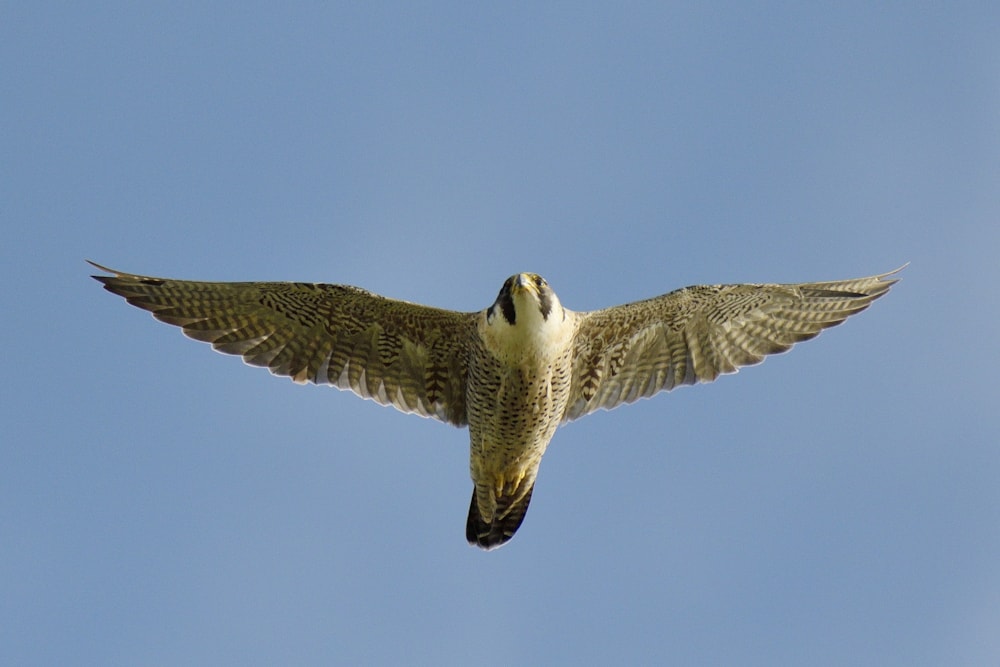 Peregrine Falcon is a Schedule 1 species, meaning it's an offence to intentionally or recklessly disturb birds at, on or near an 'active' nest (Mick Colquhoun).
The news was revealed in a Facebook post on the British Archives of Falconry group, in which one user suggests access to young, wild Peregrine Falcons is the "cultural right" for falconers and something they "have had access to for over a thousand years".
Conservationist and Birdwatch columnist Dr Mark Avery, who broke the story on his blog, said: "I'm not sure how I feel about this.
"I would like to know what are the licence conditions and from where it is envisaged that these peregrines will be taken. Presumably not from the uplands of England because there peregrines are not doing too well."
The RSPB also raised its concerns through a statement from its Head of Investigations, Mark Thomas. He said: "The cultural value of these birds is that they are free, wild and available to all. The application will therefore be regarded by many as selfish – it should be reconsidered in the light of alternative solutions, and in the context that peregrines suffer from illegal persecution, trade, and loss of breeding range."
In a statement explaining the rationale behind the decision to grant the licences, Dave Slater of NE said: "We are only permitting a chick to be taken from a nest where three or more chicks are present. We know from detailed studies that peregrines typically lay 3-4 eggs and that only two of these are likely to survive to adulthood. We have specified that the smallest (weakest) chick must be taken from the nest and so are only permitting the taking of a chick which would ordinarily not survive in the wild.
"We have limited the licence period to two years and retain the power to suspend or revoke any licence if necessary."
In the UK, Peregrine Falcon numbers declined during the 19th and 20th centuries because of illegal killing by humans. Widespread contamination by toxic agricultural chemicals caused the collapse of the population in the late 1950s and, by the mid-1960s, some 80% of the population had been lost. Following the banning of pesticides, only by the late 1990s did the species begin to return to pre-decline levels.