National Trust rescinds lease for 'decoy' grouse estate
12f3c76f-4b79-46d0-96aa-8e87ff75119d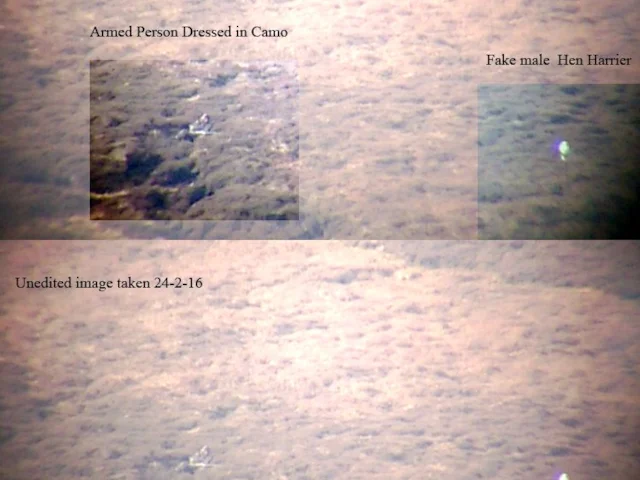 The National Trust (NT) will rescind the grouse shooting lease for an area of Derbyshire's Peak District after a gamekeeper was caught using a decoy Hen Harrier.
In February, a man in camouflage clothing and armed with a shotgun
was filmed by birders on moorland
owned by the National Trust in the process of concealing himself in the heather a short distance from a decoy Hen Harrier on a pole, which he was seen to dismantle on noticing that he was being observed. There is little doubt that the decoy was being used to lure in real Hen Harriers, possibly to trap or kill them.
Due to a number of web posts and letters and emails of complaint, NT had no choice but to investigate, and pressure from the RSPB and others has meant that the Trust will now "exercise a break clause" in the Hope Woodlands and Park Hall's shooting lease, ensuring that the relationship with the current leaseholders (not named by NT and seemingly absent from publicly accessible online records) will end four years early (in April 2018).
Jon Stewart, General Manager of Peak District NT, issued a statement saying: "The National Trust has today given notice that the current shooting leases at Hope Woodlands and Park Hall in Derbyshire will end in April 2018. The charity said it had taken the decision to exercise a break clause in the lease to end the relationship four years early."
National Trust's Director for the Midlands, Andy Beer, said: "We have a clear vision for land management and wildlife restoration on the High Peak Moors, which was developed in full consultation with our tenants and other key stakeholders. All our tenants have signed up to deliver to the vision and understand their responsibilities.
" ... In this case we have decided, after a meeting with the tenant, that we should revoke the lease four years early as it became clear that we could no longer have confidence that they were committed to the delivery of our vision for the land.
"We have given the tenant 22 months' notice and will start the process of looking for a replacement in 2017, when we will be happy to receive applications from partners who can demonstrate how moorland management and shooting can deliver great nature conservation in a way that is compatible with public access.
"We remain committed to the High Peak Moors Vision. As with all our conservation aims, we review and evaluate progress periodically. When considering renewals of individual shooting leases in future we will take into careful account the extent to which our objectives have been met, in particular relating to increasing raptor populations."
The Moorland Association
immediately placed a different spin on the situation, headlining the account on their website: "National Trust supports grouse shooting on its land" and saying: "We are, however, delighted that the NT has recognised the importance of grouse shooting to help deliver its High Peak Vision and is putting in place a new shooting tenant in order to deliver this."
Only time will tell if the new tenants will respect NT's vision, but at least the episode proves that public vigilance and pressure can have a positive effect in cases of illegal persecution.