More than seven million schoolchildren asked to get their hands dirty for science
c8574bc4-8be3-44dd-9fc6-983ecb372d33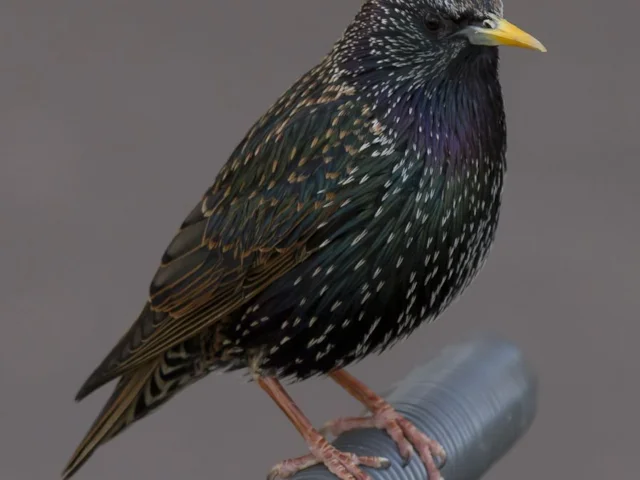 As part of a new partnership, the British Trust for Ornithology (BTO) and EDF Energy are asking schools across Britain to help map soil invertebrates.
Schoolchildren are being asked to sample a 300 mm x 300 mm square of their playing field for soil invertebrates with the aim of producing the most comprehensive distribution of this little known fauna that British scientists have ever seen.
The 'What's under your feet?' activity will be hosted by EDF Energy's award-winning school programme The Pod, where schools will be able to sign up for instructions and download free curriculum-linked resources. As well as giving an idea of the range of our soil fauna, it is hoped that this study will help scientists better understand the impact climate change is having on changing bird populations.
Some of Britain's best known birds are disappearing. The UK has lost over half of its
House Sparrows
and Starlings during the last 25 years, and much of the country's wildlife is in decline or under threat. At the bottom of the food chain, invertebrates underpin a whole ecosystem that culminates in humans, so it is vital that we understand what we have beneath our feet.
Schoolchildren will become 'citizen scientists' on the ground, collecting the samples that will be analysed by scientists at the BTO who will then produce the all-important distribution maps. If every school in Britain and Ireland takes part, the area of soil uncovered will be greater than five whole football pitches; over 150 tonnes of soil will be inspected and billions of invertebrates could be counted.
By relating the data collected to information about soil type and climate, we will gain an understanding of the main factors influencing soil invertebrates, and help to identify how vulnerable these populations are to future change.
Blaise Martay, the scientist in charge of the project, said: "I'm really excited about this project – soil invertebrates are really important for birds yet we know so little about them, and many of the birds that rely on them are in decline. This project will help us to understand how soil invertebrates are affected by soil and weather, and what this means for birds. The more we know about why some birds are declining, the more we can do to help.
"Schools provide an excellent opportunity to answer these questions. The information collected by schools participating in What's Under Your Feet? across the length and breadth of the country will enable us to produce the first maps of soil invertebrate distribution and abundance for the UK."
Darren Towers, Head of Education at EDF Energy, said: "It's critical that we encourage more young people to study science and sustainability if we are to tackle climate change and ensure a more sustainable future for everyone. Our new Pod activity with the BTO will give schoolchildren a great opportunity to gain hands-on experience of science in action, while contributing to a significant study that will inform what we understand about the UK's ecology."
Even though the first dig won't take place until September, schools are being asked to register now ensuring that when the time comes they will have everything they need to take part in this ground-breaking survey.
For more information, please visit:
http://jointhepod.org/campaigns/campaign/51
.
Content continues after advertisements