MigFest 2019 coming soon
9be74a46-494f-4d62-940b-a06f191f5623
The seventh annual Spurn Migration Festival runs from 6-8 September and will be held at Westmere Farm, Kilnsea. Bird migration is one of the great wonders of the natural world and the Spurn Peninsula is arguably the best place in Britain to witness this spectacle. This fantastic festival, staged jointly by the Spurn Bird Observatory Trust (SBOT) and the British Trust for Ornithology (BTO), has something for everyone – walks, talks, stalls, the now-famous Hog Roast on Saturday evening and hopefully lots of birds to see across the weekend.

Early September is a fantastic time to be birding at Spurn: waders and wildfowl will be present in large numbers and, if the winds are right, passerine migration could be spectacular, too (Steve Valentine).
This year's keynote speaker for the Andy Roadhouse Memorial Lecture on Saturday evening will be Per Alström. Per is a Swedish Professor of ornithology who researches taxonomy, systematics, and evolution, with Asian birds as a speciality. His lecture is entitled Dispersal, Migration and Speciation in Birds and is much anticipated. On the Saturday and Sunday lunchtimes, there are a further six lectures covering a wide range of topics. As well as Per, other 'famous' names attending the festival this year include ecologist, natural history presenter and writer Mike Dilger, who will be around all weekend.
There will be many guided walks taking place over the weekend, focusing on migration, bird identification, plants and – on Friday evening – bats. Migration watches and bird ringing demonstrations will take place from early morning onward on Saturday and Sunday. The Festival will also be hosting the Carl Zeiss award for the Best Rarity Submission of The Year for the first time. On both days, there will be art classes run by renowned artist Darren Woodhead and also digiscoping classes as well. A wide selection of food will be available over the weekend served by the famous 'Spurn Ladies'!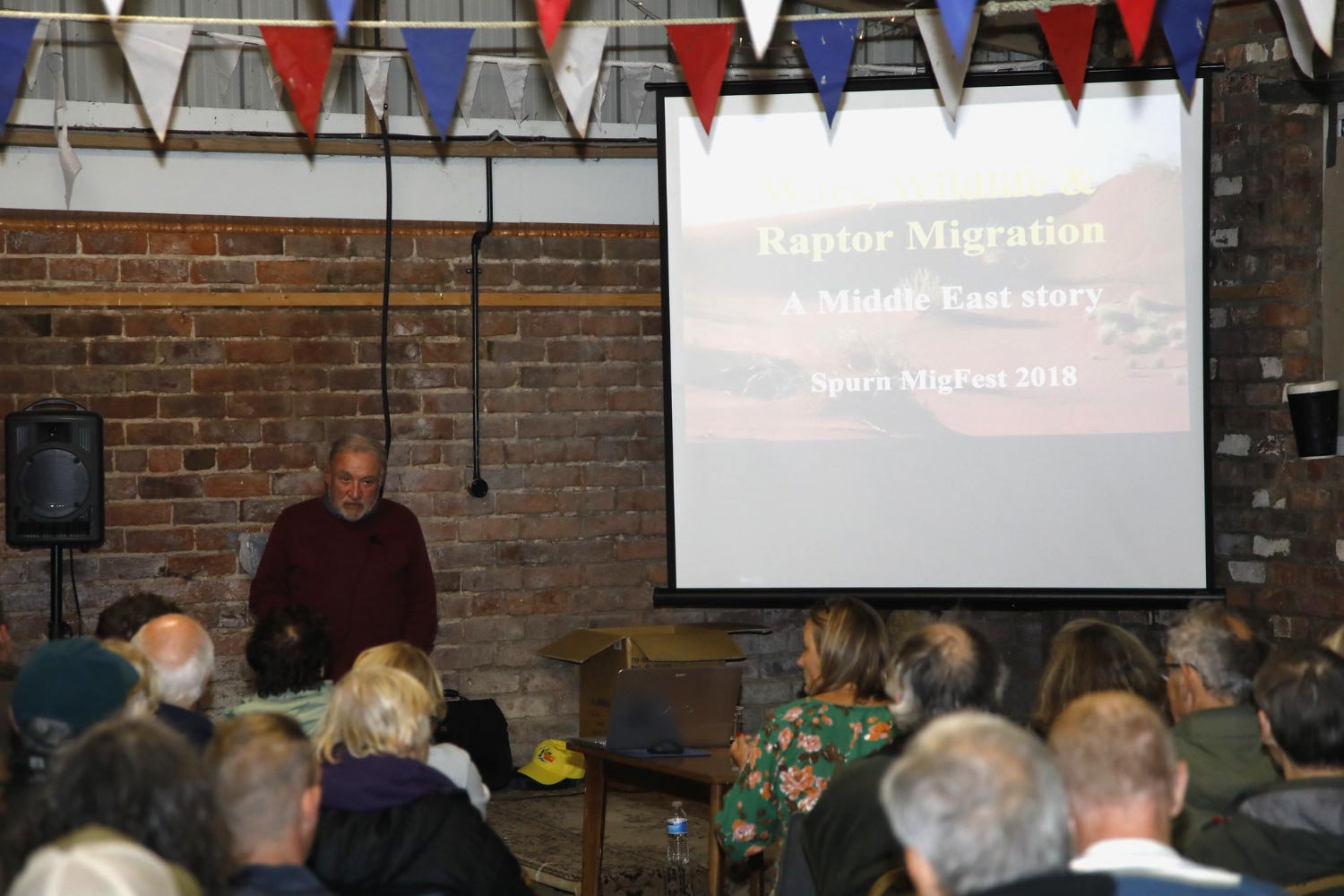 A wide variety of talks are scheduled to take place over the weekend (Steve Valentine).
As part of the Spurn Bird Observatory 2019 Migration Festival, the Observatory and the BTO are once again running a competition to find the Martin Garner Spurn Young Birder of The Year. The competition is named in honour of the late Martin Garner, one of Britain's top birding experts, and a former Spurn Bird Observatory committee member. This is the fifth year of this very prestigious contest and is open to all young British birders aged 16 and under. The winners of the competition will receive a selection of fantastic prizes. Full details of how to enter can be found on the MigFest website.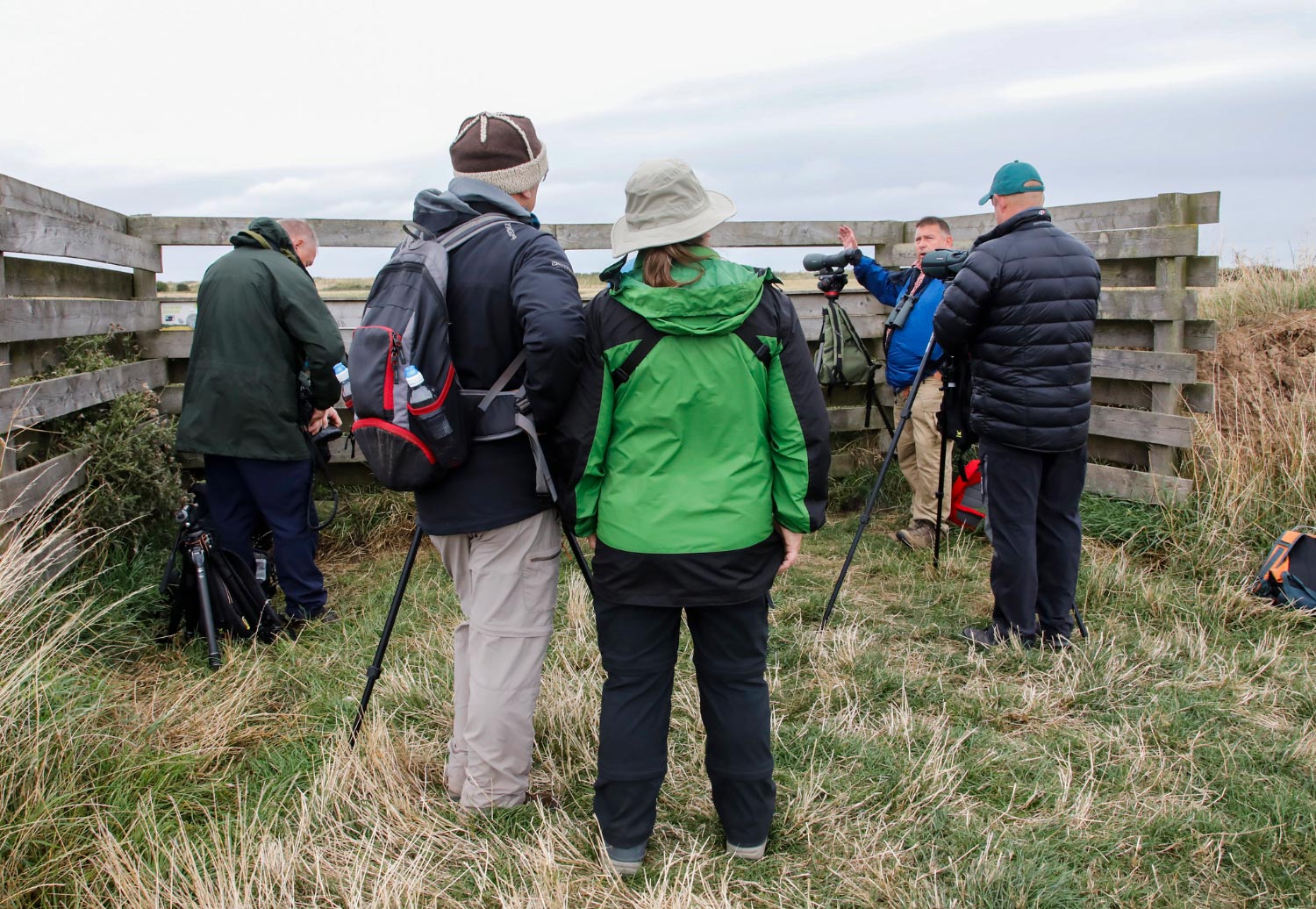 Guided walks will take place around the Spurn area throughout the weekend (Steve Valentine).
There are more exhibitors planned for this year than in previous years and include book stalls, optics companies, holiday companies, artists and craft stalls to name but a few.
Tickets are on sale now and can be purchased from www.spurnmigfest.com, where you will also find full details of and a schedule for the festival.