Mayor of Manchester calls for ban on peatland burning
fce0bcaf-63b8-4c9e-93e4-ff9be7cc9056
Andy Burnham, the Labour Mayor of Manchester, has added his voice to the RSPB's calls for an immediate end to the burning of peatlands on moors managed for grouse shooting.
The call came as this year's burning season began on 1 October. Burnham said: "Upland fires in 2018 and more recently in the dry spring this year have created significant issues in upland areas of Greater Manchester – both from an environmental and public safety perspective. We are acutely aware of the environmental impact that upland fires, whatever their cause, can have on the environment.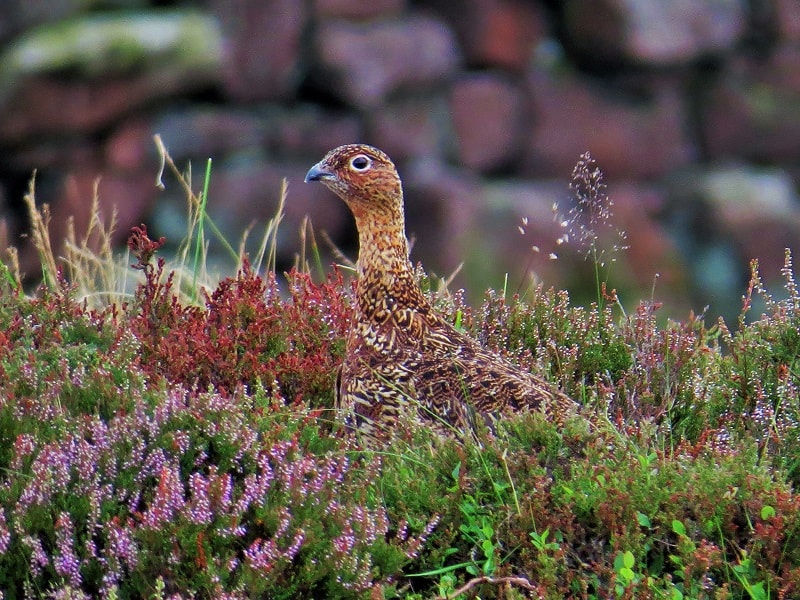 Moorland is burned in order to ensure Red Grouse have re-emergent young shoots of heather to eat (Irene Harrison).
"Recent work by Natural England, which will inform Defra's forthcoming national peat strategy, highlighted that the 2019 Winter Hill fire alone released c 90,000 tonnes of Carbon equivalent (tCO2e)"
Beccy Speight, RSPB Chief Executive Officer, added: "In a climate and ecological emergency, the continued burning of precious peatlands is simply not acceptable and undermines the UK Government's legal obligations to restore nature. The Government has long promised to end the burning of pea, it has widespread public support, and the Secretary of State, George Eustice, now needs to make good on this pledge."
Healthy wet blanket peat bogs are home to peat-forming sphagnum mosses, cotton-grasses, and carnivorous plants, which support a diverse range of breeding birds, including breeding Dunlin and European Golden Plover. They are also a crucial carbon store. UK peatlands (in the uplands and lowlands) store an estimated 3,200 million tonnes of carbon. However, the RSPB says that one of the most significant pressures on these places is that they are routinely and deliberately burned, largely to support a single industry: grouse shooting.
Pat Thompson, RSPB Senior Policy Officer, commented: "The burning is done to ensure grouse have re-emergent young shoots of heather to eat season after season. This not only directly releases carbon into the atmosphere but degrades the remaining peat, making it poorer for wildlife, less able to slow the flow of water thus increasing flood risk and reducing water quality.
"All these effects are felt both immediately by communities downstream and by wider society in terms of increased carbon emissions and the cost of treating water. England's upland peatlands are also increasingly vulnerable to changes in climate, particularly pro-longed periods of drought which dry out the surface vegetation making them vulnerable to accidental fires in spring and summer."