Marbled White on the rise
89f6b67c-23da-44a4-9c68-fe950171de0e
One of the UK's most attractive butterflies, Marbled White, has increased in both range and abundance across Britain, with a warming climate cited as a key contributing factor.
Numbers of the striking butterfly have soared in the hotter temperatures, with climate change thought to be the lead factor behind the species' success. In an effort to understand and monitor this progress, Butterfly Conservation and the Big Butterfly Count are asking the public to record any sightings.

Marbled White (Joe Murphy).
Marbled Whites have enjoyed a 50 per cent increase in the last 40 years and have expanded their range too – what was once a speciality of central and southern England is now found as far north as Yorkshire. As a meadow and grassland species, the warmer temperatures have allowed the colonisation of new areas that have avoided intensive modern farming methods.
As part of the Big Butterfly Count, Butterfly Conservation and English Heritage have partnered to encourage people to look out for Marbled Whites and other grassland species, when they visit the charity's castles. Many of the castle grounds are surrounded by the meadow habitats in which grassland species thrive, including Common Blue, Gatekeeper, Meadow Brown, Ringlet and Small Copper.
Content continues after advertisements
The Big Butterfly Count encourages people to identify and record 17 species of common butterflies and two day-flying moths during three weeks of high summer, across the UK. The results will help track the ongoing spread of Marbled White, and could also shed more light onto the long-term population fluctuations of the butterfly.
Butterfly Conservation President, Sir David Attenborough, touched on the Marbled White increase: "The spectacle of a summer meadow brought to life by countless Marbled Whites pottering among the wild flowers is one of the unexpected treats of the British countryside. This species is not only one of our most beautiful, but it also represents a butterfly success story, adapting to our changing climate to march north while increasing its population."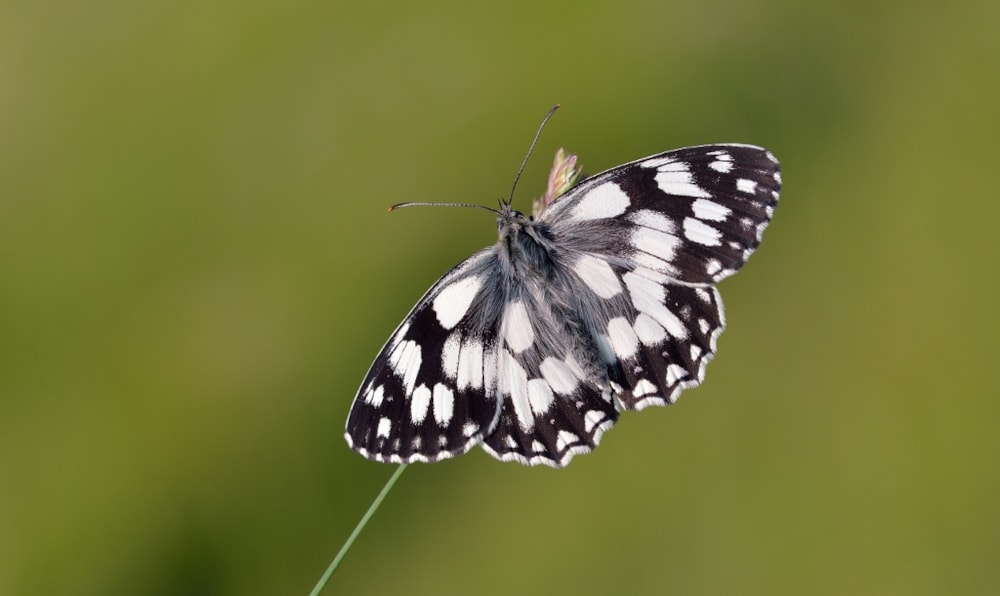 Marbled White (Bob Eade).
Richard Fox, Butterfly Conservation Associate Director of Recording and Research, encouraged the public to take part in the count, explaining: "Taking part in the Big Butterfly Count is not only good for our understanding and conservation of native butterflies, but it is good for people too – whether that's taking 15 minutes out of a busy day to enjoy the beauty of butterflies or engaging your children or grandchildren with their natural heritage."
The Big Butterfly Count runs until 12 August, and you can take part and then submit sightings online at www.bigbutterflycount.org or via the free Big Butterfly Count app, which is available for both iOS and Android.