Managing land for gamebirds can benefit many species, says shooting body
c894b02e-d40d-4c6c-b77d-199813a99a9b
The Game and Wildlife Conservation Trust (GWCT) has professed that managing land for gamebirds can also help protect a variety of wild species. Dr Roger Draycott, head of advisory services for GWCT, announced that farmers and gamekeepers should better communicate the successes of wild birds on land managed for Common Pheasants and both partridge species.
Senior members of GWCT visited Southrepps Estate earlier in the month, a 1,500-acre site near Cromer, Norfolk, for an industry walk with 50 guests. Southrepps is considered an example of lowland habitat management predominantly for gamebirds, but one that also benefits a range of wild species. The estate has cover crops, planted with favourable seed for wild birds, as well as 50 km of hedges and some 40,000 trees in eight different plantations.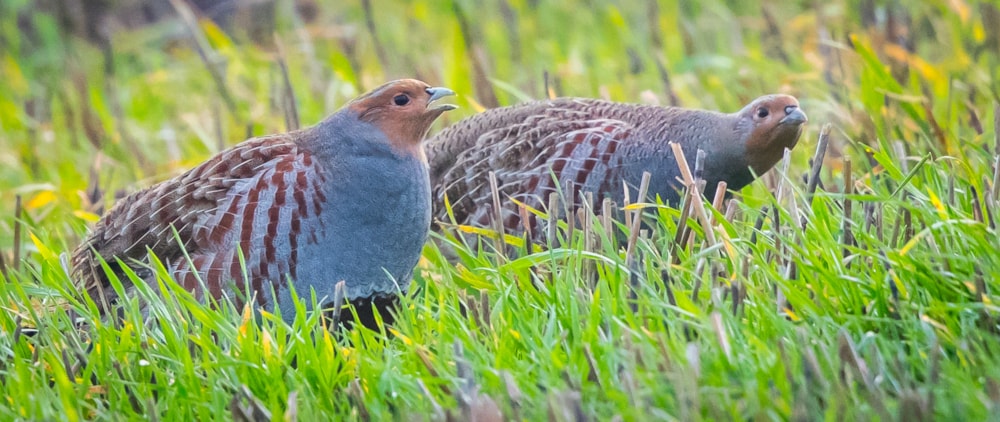 Grey Partridge has declined dramatically in areas of intensive cultivation due to a loss of breeding habitat and food (Peter Garrity).
Such habitat diversity can appear a veritable oasis in areas of monocultural farmland with little or no rough margins, hedgerows and woodland. During the last five years at Southrepps, the mature woodland has been thinned out to allow shrubs to thrive at ground level, creating ideal habitats for both gamebirds and native birds, such as warblers. Year-round crops are increasingly important for species that rely on seed, such as Common Linnet and Yellowhammer.
Mr Draycott said: "We should definitely be talking a lot more about the positive benefits for conservation and wildlife that can arise from game management. But at the same time, it is important to say that it is not a given that if you run a shoot it is going to be good for wildlife conservation. You've got to do it well for it to be beneficial.
Content continues after advertisements
"I think this [at Southrepps] is a very good example. They have a very good network of wild bird covers at different stages of growth, providing habitats for wild birds and pollinators all year round. That is really important. Game management gets a lot of criticism, but it has been the driving force for a lot of farm woodland planting over the years.
"By thinning out the mature trees here it lets more light in to encourage more shrubs to grow within the woodlands. Those shrubs support most of the wildlife in terms of nesting cover for birds, but they also have flowers in spring and summer which are important for bumblebees and butterflies.
"If you open up the woodland it will make it better for pheasants who want that low level ground cover, but by doing that you are providing extra habitats for species like Eurasian Blackcap, Garden Warbler and Willow Warbler."