Man fined for pinioning without anaesthetic
abf79a1c-10a6-417a-b9b7-dfeadd415555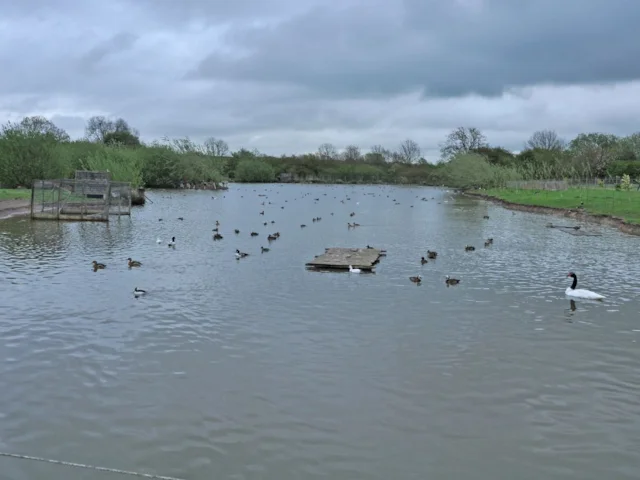 A Leicestershire man who admitted using scissors to cut off parts of adult ducks' wings, has been fined and banned from keeping birds for five years.
Jonathan Bowes, 41, of Main Street, Knipton, was sentenced to the ban yesterday (15 July) and fined a total of £1,500 after he admitted two counts of pinioning Eurasian Wigeon without anaesthetic. He appeared at Loughborough Magistrates Court, where he also pleaded guilty to three charges of selling or offering for sale wild birds, two counts of causing unnecessary suffering and one of using a spring trap to catch wild birds.
The RSPCA's investigation into Bowes came after the defendant sold injured birds at Melton Mowbray market on 14 April last year. Closer inspection by a vet showed the birds had been freshly pinioned and displayed fresh, open wounds. Pinioning is a method of cutting part of a bird's wing to permanently prevent it from flying. The law states that the procedure must only be carried out by a veterinary surgeon and that any bird pinioned after the age of 10 days old must be properly anaesthetised. Bowes is not a veterinary surgeon and he failed to anaesthetise any of the birds he pinioned, subsequently admitting to the RSPCA during interview that he pinioned some birds using "any old pair of scissors".
Inspector Cliff Harrison, from the RSPCA's special operations unit, said: "This is a particularly disturbing case. To cut through the flesh and bone of adult ducks wings with blunt scissors is calculated and cruel. Bowes even explained that he allowed men to shoot ducks flying into the pond. If a duck was only 'winged', he would retrieve it, pinion it and put it back on the water to take its chances."
This Eurasian Wigeon was among several duck that Bowes illegally pinioned with scissors and without anaesthetic. Photo: RSPCA.
On the day of the bird sale at Melton Mowbray market, Bowes had eight Eurasian Wigeon and four Tufted Ducks available to buy. None were provided with the required paperwork to prove they had been captive bred and were not wild birds.
The RSPCA joined officers from Leicestershire Police and the RSPB on a warrant at Bowes' business premises on Landyke Lane, Holwell, on 14 May last year following the sale of the ducks, whcih appear to have been caught on a pond in front of his business. They found a number of birds with bleeding and injured wings after they had been pinioned. Bowes claimed he had to 'repinion' some adult birds which had not been pinioned correctly as ducklings shortly after they had been hatched.
He claimed in his defence that he didn't realise he was breaking the law and that he believed he was doing things correctly.
During the search warrant, officers also discovered two spring traps, which Bowes had been using to catch Jackdaws, which sometimes tried to breed in his duck nest boxes. These traps, known as 'break-back traps', are designed to kill rabbits humanely. However it is illegal to use them on birds.
Bowes admitted the traps had caught some of his own birds in on the nest boxes.
These break-back traps were seized during a search of Bowes's premises by police. Photo: RSPCA.
"The use of break-back traps on birds could cause immense suffering and is absolutely unacceptable. I would like to thank Leicestershire Police and the RSPB's investigations team for their invaluable assistance in the case," said Inspector Harrison.
Bowes was today also ordered to pay a £15 victim surcharge and £5,000 costs. His ban on keeping birds has been suspended for 28 days while he makes alternative arrangements for the birds still currently in his care, under the surpervision of the RSPCA and the police.
Content continues after advertisements