Maltese hunting debated in Parliament
78ac2e17-f4f8-4f65-84fc-1d6c0efda8b7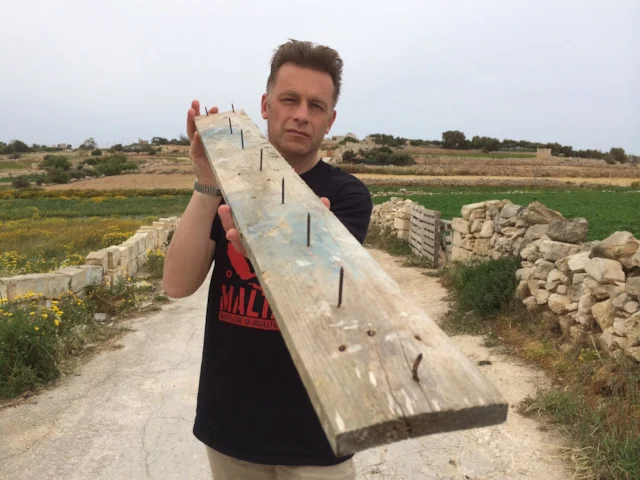 A House of Commons debate partly inspired by Chris Packham's high-profile visit this April highlighted the continuing illegality and abuse of Malta's derogation (aka exception) from the European Union's birds directive.
The debate was called by Conservative MP Sir John Randall, and was intended to discuss the publicity generated by
Chris Packham
's energetic campaign, which produced a succession of popular videos demonstrating the extent of criminal hunting activity during the spring (see
www.birdguides.com/webzine/article.asp?a=4351
).
Sir John Randall began by praising
the bravery of both Packham and BirdLife volunteers
, before pointing out that many of the birds passing through Malta end up in Britain, as well as the rest of Europe. Rival MPs stressed that hunting organisations such as the Countryside alliance needed to be contacted in order to provide 'balance'.
Randall said: "One thing I have found is that legitimate shooting interests in this country and elsewhere in Europe regard what goes on in Malta as not part of their sport."
Andrew Miller MP (Labour) pointed out that penalties for illegal shooting on the island had "multiplied by 10" this year, and Randall countered that: "the point is that the penalties need to be enforced", before underlining that "Malta holds the only derogation for recreational spring hunting of [European] Turtle Dove and [Common] Quail". It was also raised that four people had just been arrested for the shooting of a Greater Flamingo in 2013.
to questions asking how much of a British issue the spring hunting actually was, BTO research that showed that many of our Common Cuckoos (certainly illegally shot by Maltese hunters at times) pass through the islands on their to and from Africa.
The Maltese hunters routine breaches of the conditions for the derogation were emphasised, as simple mathematics shows that, despite there being a 'bag' limit of 16,000 turtle doves and Quails, and another quota of four birds per hunter, the presence of more than 10,000 hunters meant that these figures were seriously exceeded to the tune of at least 40,000 birds. The spring season was also extended this year. The Maltese government was accused of having failed to comply with EU conditions on hunting, but an intervention into the debate by Conservative MP George Eustice, an anti-EU DEFRA minister, appeared to be attempting to make excuses for the Maltese by saying that they had limited opportunities to hunt in autumn.
Randall concluded in a call for the EU Environment Commissioner, Janez Potocnik, to ensure that the directive is properly enforced in Malta. Potocnik has been quoted as saying: "the Maltese government has sought to justify the derogation through inaccurate reports and unreliable, and even fictional, data."
Among much formal congratulation on bringing the debate, it was concluded that "strong co-operation and enforcement activity at every level" should be encouraged, though the question of how to improve on this was left unanswered.
Despite a majority of the Maltese population being against the hunting to the extent that they have voted for a referendum in 2015, their government chose to praised Eustice for his interventions in
The Times of Malta
. Sergei Golovkin, head of Malta's Wild Birds Regulation Unit, was quoted as saying: "There appears to a dearth of objective and factual information about this issue outside of Malta."
Content continues after advertisements