Making a bee-line for London
8ddc25fe-a7e8-41ec-8ec0-35191d8f90b4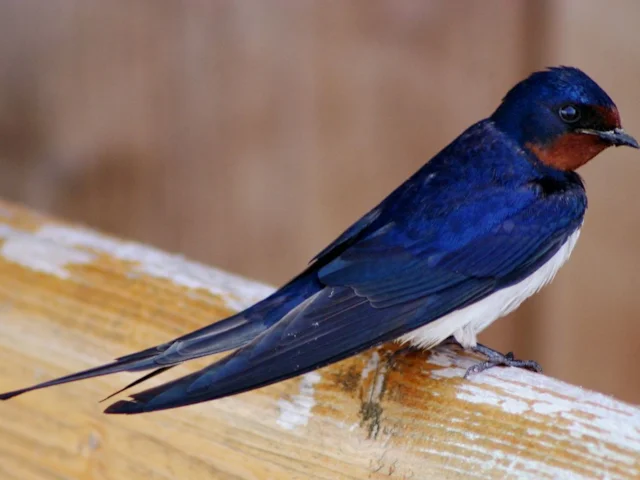 The Environment Secretary Liz Truss has unveiled a new National Pollinator Strategy, aiming to help wildlife by increasing the numbers of beneficial insects.
Conservationists hope that the long awaited plan will reverse the well documented and ongoing decline of pollinating insects, which ensure our shop shelves are full of food and our gardens full of colour.
London has a key role to play in supporting pollinators and other wildlife, alongside farmers and landowners in the surrounding countryside. 33 per cent of the capital is green space, with private gardens adding another 14 per cent; all-in-all, a whopping 47 per cent of Greater London is shared directly with wildlife. Increasing the amount and quality of this habitat can only be beneficial for all wildlife, including the country's large numbers of declining insectivorous birds. The pollinators themselves have been
decimated in recent years
by the use of damaging pesticides.
A new coalition of nine organisations, calling itself the Making a B-Line for London partnership, is planning an initiative across the city which aims to deliver key recommendations within the new national strategy. Making a B-Line for London aspires to increase the diversity and abundance of pollinating insects in London's green spaces and gardens, as well as raising awareness of the benefits of pollinators and encouraging action to protect, conserve and celebrate such insects.
Subject to funding, it will do this through increasing the amount of suitable habitat available for a range of pollinating insects by promoting simple changes to the ways London's parks, gardens and other green spaces are managed; monitoring the changes in the abundance and diversity of pollinating insects in response to habitat availability; and providing tools and advice to help people improve spaces for pollinators and nature in general.
A London 'B-Line' has been identified, running roughly north to south from Enfield to Croydon. This is based on existing pollinator hot-spots and aims to create new habitats which will link and support the existing sites. Within these defined target areas, the partnership will work with the managers and owners of parks, gardens, allotments and green spaces to change the way land is designed and managed to improve or create flower-rich areas. An on-line toolkit is also being developed to enable Londoners to identify and create local B-Lines, encouraging the development of a grid of such ecological corridors across London.
The partnership has agreed a five-year plan to establish the project, and will be checking the changing diversity and abundance of pollinating insects along the major B-Line, in order to determine the most effective and efficient ways of achieving an increase in the insects.
Karin Alton, Bee Researcher at University of Sussex, said: "The Making a B-Line for London partnership has been established to improve London's landscape for pollinators. It will play a valuable role in creating and connecting essential pollinator friendly green spaces for the benefit of communities and biodiversity."
RSPB London Manager, Martyn Foster, said: "The partnership welcomes the National Pollinator Strategy as a step towards co-ordinated action supporting pollinators. Within London, we have an amazing opportunity to engage a broad range of communities and groups to take action for pollinators, both in people's homes and in the wider urban landscape. This partnership has been established to seize that opportunity. More and better-connected green space is good for pollinators, good for Londoners' quality of life, good for birds and good for other wildlife."
Content continues after advertisements