Major Pygmy Cormorant influx reaches Germany
20453efe-f8f7-43eb-9e22-69afe0cbe8e8
An influx of Pygmy Cormorant is underway in southern and eastern Germany at present, prompting speculation that the species could reach Britain this summer.
The appearance of birds began at the start of August and has picked up pace in recent days. Yesterday [16 August], an extraordinary flock of up to 34 was recorded at Bergrheinfeld in Bavaria, following other double-figure groups during the last six days including at Pfatter (up to 16), Rotenburg an der Fulda (12) and Ebergötzen (up to 10).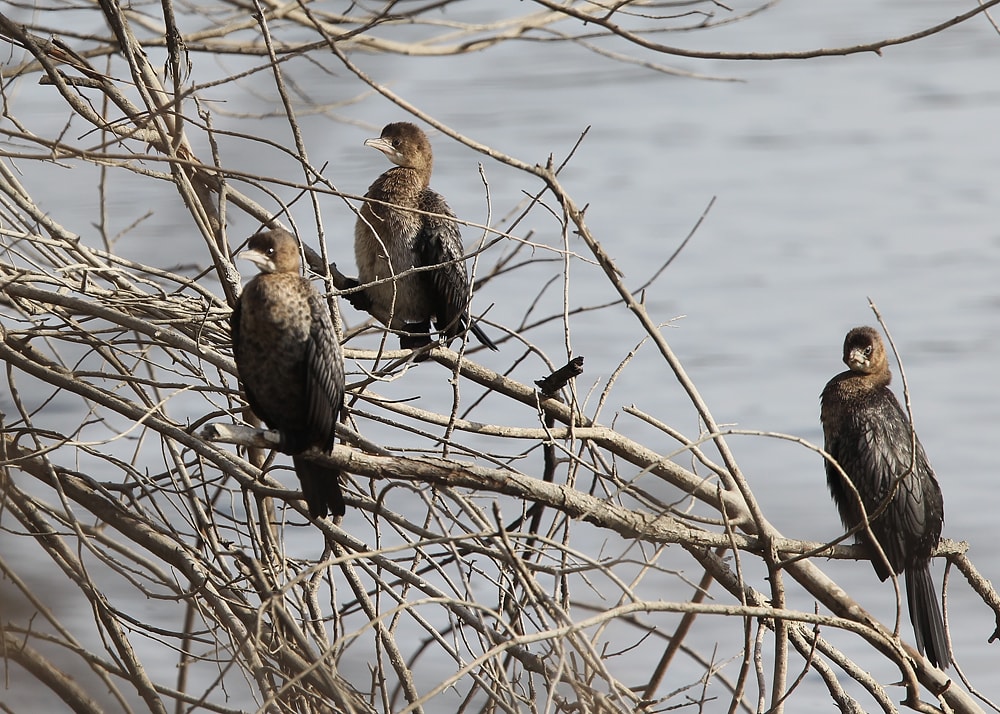 No double-figure counts of Pygmy Cormorant had been made in Germany prior to the start of this summer's influx (Richard Smith).
Content continues after advertisements
To put this month's arrival of tens of birds into context, there were 67 accepted records of Pygmy Cormorant in Germany between 1977 and 2018. Most have involved single birds – only very occasionally has more than one been recorded. In 2018 there were seven records, with five in 2017. While some of these occurred at the same time, in neither year was it deemed an influx of any sort.
Further west, an adult has been at Utrecht in The Netherlands since 1 July but is unlikely to be part of this invasion, given most of the birds in Germany are juveniles.
With easterlies forecast for next week, perhaps Britain's first Pygmy Cormorant could be on the cards this month.