Major extension to the Lower Derwent Valley announced
9883f78b-6a1a-4b4b-8e4d-d19b4eca434e
Natural England has announced multiple extensions to the internationally important Lower Derwent Valley National Nature Reserve near York.
This expansion will increase the reserve size by almost a third, from 466 ha to 602 ha.
The news was launched in collaboration with the Carstairs Countryside Trust (CCT). Ian Carstairs OBE, who founded CCT in 1989 as a rapid-response organisation for conservation, was delighted that the Trust could support the government's national drive to protect and build back nature.
He said: "The Trustees of CCT are pleased to work with Natural England to extend the NNR to benefit society and wildlife, especially as so many people seek the comfort of the natural world in these difficult times. At the same time, we are able to help to protect this vulnerable refuge from which nature can be rebuilt back across the countryside."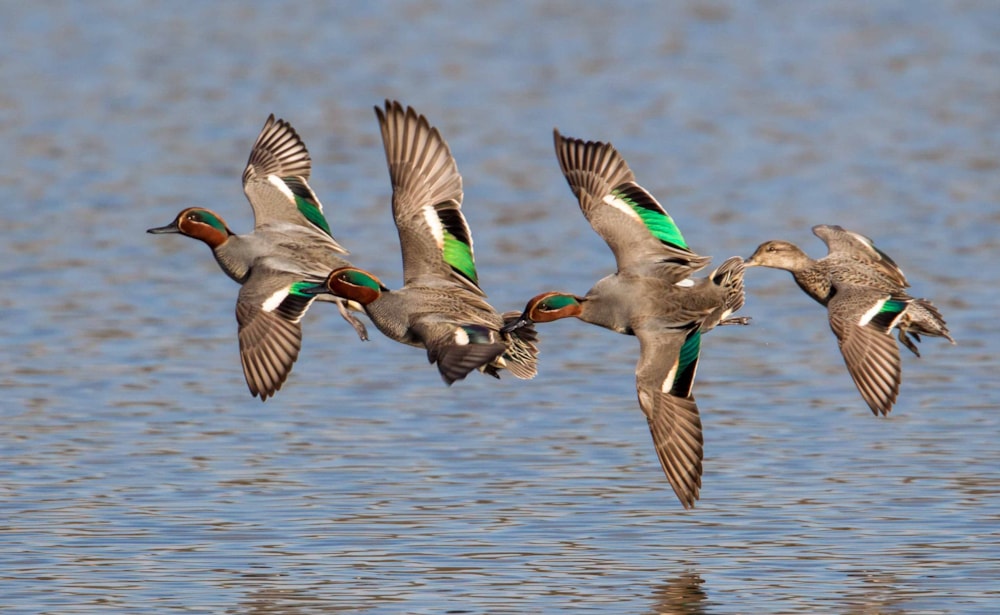 Wildfowl, including Eurasian Teal, winter in huge numbers in the Lower Derwent Valley NNR (Vernon Barker).
The Lower Derwent Valley, with its ancient traditionally farmed hay meadows, is of international importance. The reserve and surrounding privately owned and farmed meadows, known as Ings, stretch for almost 20 km along the River Derwent and the Pocklington Canal.
The reserve offers crucial areas of sanctuary and freedom from disturbance to large numbers of breeding and wintering birds. In the summer it hosts nationally important numbers of breeding waders, while in winter it is famed for its huge concentrations of wildfowl.
Lying remarkably close to – and partly within – the City of York, its amazing wildlife spectacles can be enjoyed throughout the year around the Valley at key locations including North Duffield, Wheldrake and Thorganby.
Describing the Lower Derwent Valley as a unique historic landscape, Natural England's Senior National Nature Reserve Manager, Craig Ralston, emphasised the international significance of the area and the privilege of having such an exceptional and easily accessible area for those living on its doorstep.
He said: "Not only does the Lower Derwent Valley support immense wildlife interest, but it stores and slows winter flood winter, locks away carbon and provides agricultural crops and livelihoods. With the extension of the NNR we are balancing the provision of sanctuary areas for some of our most threatened wildlife whilst also providing areas were the public can responsibly visit and enjoy the spectacles without disturbance. This really is a special day."