Lush bid to save vultures
57071678-00ab-4ee5-814d-33701ac9b79f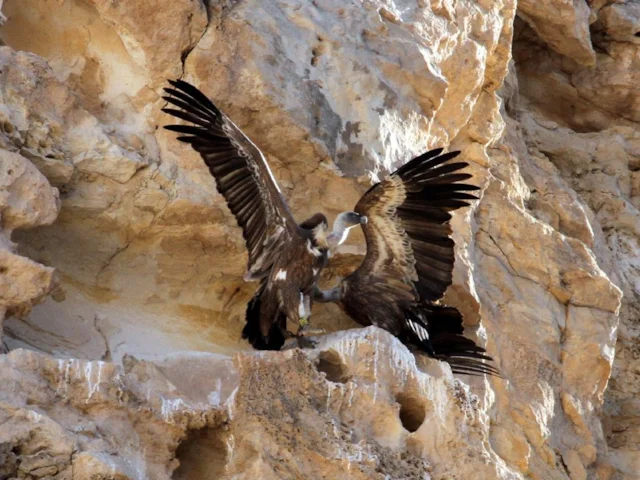 A week-long campaign to ban the veterinary drug diclofenac and save European vultures has begun this week.
Cosmetic brand Lush, along with BirdLife Europe and its Partners in Italy (LIPU) and Spain (SEO/BirdLife), have launched a campaign to defend the European vulture species, the largest birds that fly in European skies.
Vultures are under threat from Diclofenac
, a veterinary anti-inflammatory that is
extremely toxic to birds of prey
. The drug recently wiped out around 99 per cent of the Asian vulture populations,
which have begun a slow recovery after conservationists intervened
.
Though charismatic, because vultures are not very pretty or graceful, vultures could be viewed as not enjoying much popularity. However, they play a crucial role in nature and provide a great service to society. Nature's street sweepers, they remove, clean and recycle the remains of dead animals and, by doing so, prevent the spread of disease. They also save authorities and farmers a lot of money by avoiding the need for collection, burial, incineration, and disinfection. Griffon and Black Vultures are in decline and under threat throughout their European ranges.
Diclofenac is used in Spain, Italy and Estonia, which host the most important populations of vulture species. In South-Asia, affected birds were poisoned after eating the carrion of animals treated with the anti-inflammatory drug, and the same process appears to be happening in Europe.
The campaign – entitled 'Who will save the ugly duckling?'– aims to raise awareness about the plight of vultures and the threats they face. Lush's stores in Spain and Italy, along with the chain's magazine and e-newsletter, will send the message to its tens of thousands of followers.
An online petition has been set up
, calling upon the European Medicines Agency and the European Commission to ban the veterinary use of Diclofenac, a drug which is easily replaceable with equivalent medecines not harmful to vultures or other birds of prey.
The petition is available for only one week, so BirdLife have asked that you
please take a moment and sign now
.
Content continues after advertisements