Long-tailed Tit numbers up in gardens
36290ef9-5a23-4453-99c4-c749fe6ac145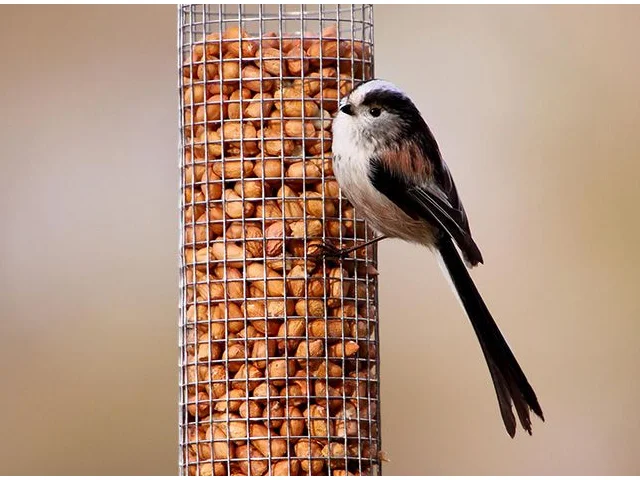 Long-tailed Tit numbers in gardens are at their highest for two years, preliminary findings from the British Trust for Ornithology's (BTO) Garden BirdWatch have shown.

The numbers of BTO Garden BirdWatch gardens reporting Long-tailed Tits in 2014 was much lower than the five-year average, so it is good news that preliminary results for 2015 show the species being reported from more than 10 per cent more gardens this year. Long-tailed Tit's population can suddenly drop after a cold winter or an unsuccessful breeding season.

Clare Simm, from the Garden Ecology team, commented: "BTO monitoring surveys have found that in the last few years, the Long-tailed Tit population has started to decline in the wider countryside. However, with our preliminary data from 2015 showing that they are doing better than in 2014, they still seem to be doing well in gardens. If you watch your garden birds for a few minutes each week, you can help us learn whether their good fortunes will continue or not."

At this time of year, Long-tailed Tits start to move out of gardens. They have been carefully constructing their elaborate nests since late February, and may use gardens to find feathers with which to line them (up to 2,600 can be used), or to take advantage of food provided.

Click here for more information about the BTO Garden BirdWatch.
Content continues after advertisements