Little Tern eggs stolen in Suffolk
09f86b8d-9b7e-481a-8412-b5b1f0e0c798
The RSPB and Suffolk police are appealing for information after 10 Little Tern eggs were illegally taken from nests at a colony at Kessingland on the Suffolk coast.
The theft took place between 8.30 pm on 18 June 2017 and 7 am the following morning. EU Life+ Little Tern Recovery Project volunteers and staff work shifts to watch and count the terns throughout daylight hours, when the birds are most vulnerable to disturbance. However, on the morning of 19th, 10 eggs were missing and footprints identified as from 'Puma' trainers and dog paw prints were seen in the sand throughout the fenced colony.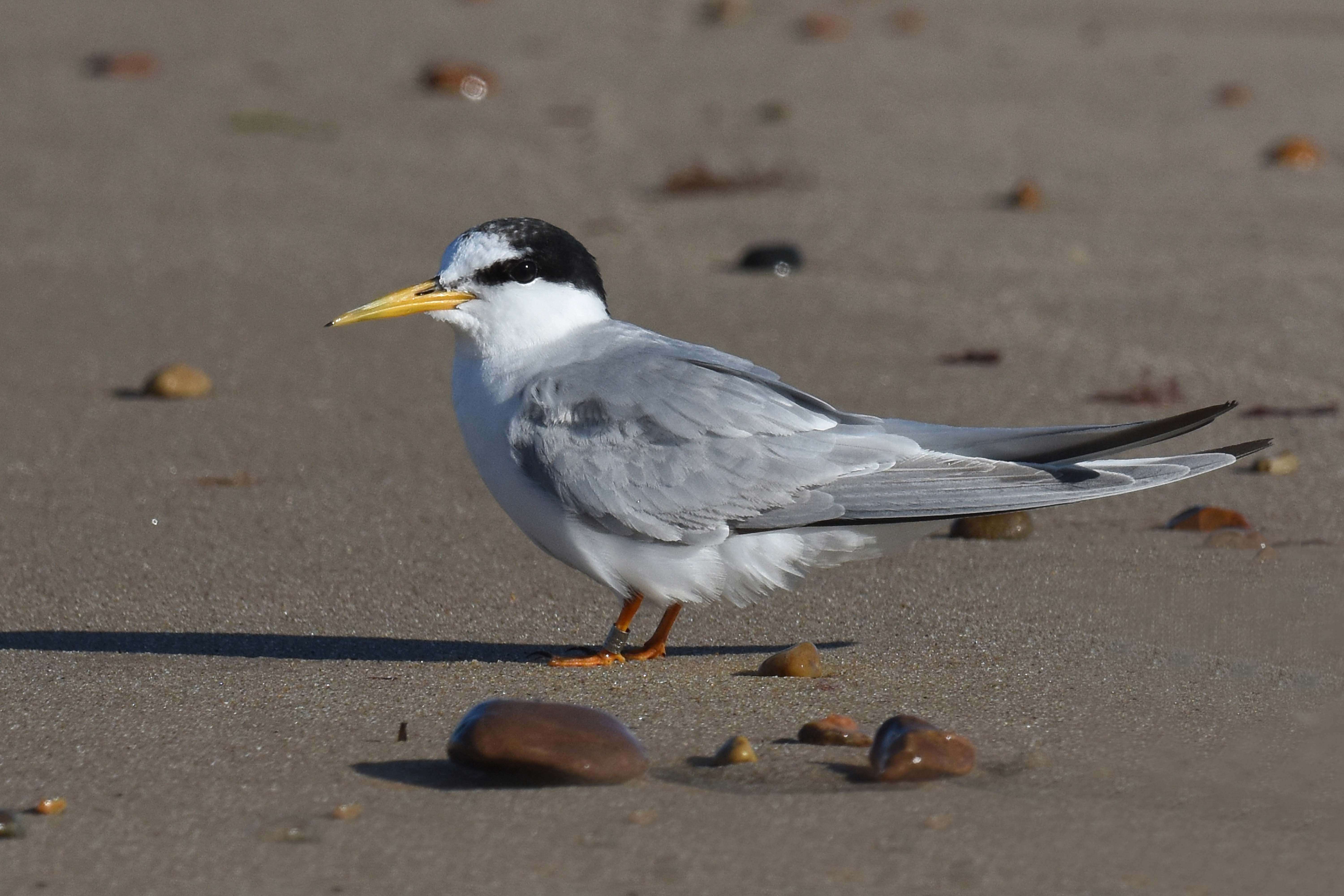 Little Tern, Winterton-on-Sea, Norfolk (Photo: Nick Appleton).
Little Tern is one of Britain's rarest seabirds, having suffered chronic declines over the past 25 years. The birds travel a 6,000-mile round trip every year to breed on coasts around Britain, but their numbers have been declining as they struggle to find beaches free from predators and human disturbance on which to nest and feed their young.
Annette Salkeld, RSPB Warden of North Suffolk Coast Reserves, said: "With over half of the UK breeding population making a home on the East Anglian coast during the summer, and some of the largest colonies being found in Suffolk, it is vitally important that we protect this rare seabird.
"We were very disappointed to find 10 Little Tern eggs had disappeared overnight. The week before the incident took place we counted 109 eggs spread across 48 nests; now not only are there are fewer eggs but, as a result of the disturbance, only 19 adults on nests and nine chicks have remained in the colony. This incident has been particularly upsetting as local RSPB staff and volunteers have dedicated so much of their time to protecting these amazing seabirds."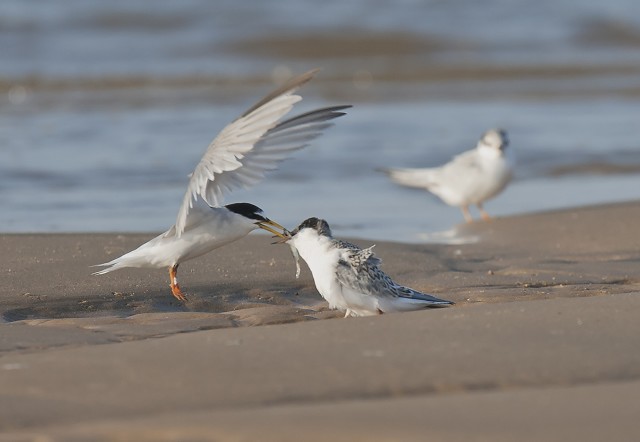 Little Tern, Kessingland, Suffolk (Photo: Chris Darby).
Mark Thomas, RSPB Senior Investigations Specialist, said: "Little Terns are the second-rarest breeding seabird in the UK so is it likely this incident will have a significant impact on their regional population in East Anglia. The sight and sound of a bustling Little Tern colony is a joy of summer, there to be enjoyed for future generations. Taking Little Tern eggs carries a six-month prison sentence, and together with Suffolk police we urge anyone with information to come forward immediately."
It has been illegal to take the eggs of most wild birds since the Protection of Birds Act 1954 was brought in, and it is now illegal to possess or control any wild birds' eggs taken under the Wildlife and Countryside Act 1981. Officers at Suffolk police are appealing for information from anybody who witnessed anything suspicious between 8.30 pm on Sunday 18 June and 7 am on Monday 19 June. If you have any information please call 101, quoting reference 43221/17.