Last remaining New Zealand Fairy Terns under threat
1ba37017-0108-4c76-b320-870a60baeab0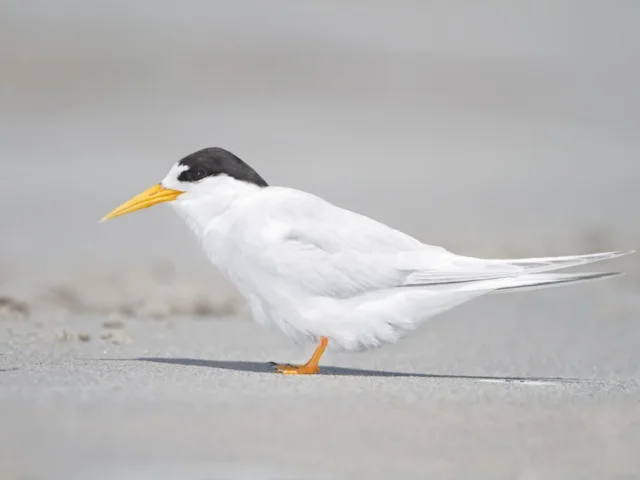 A Critically Endangered tiny tern subspecies down to its last 10 pairs is being threatened by the removal of mangroves in New Zealand.
Around half of the 10 or so pairs of New Zealand Fairy Tern remaining in the world breed at the beautiful Northland harbour of Mangawhai, towards the tip of North Island.
The endemic form breeds on an enormous sand spit and its nests are closely monitored during the austral summer. The Department of Conservation and NZ Fairy Tern Trust maintain a trapping programme for predators, but in recent years an organisation calling itself the Mangawhai Harbour Restoration Society (MHRS) has decided they want a mangrove-free harbour, and applied to the planning authorities to allow removal of these semi-aquatic trees.
In 2012, the Environment Court allowed for some removal in the middle harbour which was carried out last winter (summer in the northern hemisphere). Conservationists are concerned that removal of mangroves would deplete one of the tern's major food sources, the gobies which breed and feed amongst the mangrove pneumatophores (aerial roots).
A foraging study was carried out by a team led by Karen Baird from the New Zealand BirdLife partner,
Forest and Bird
, and published in Bird Conservation International (Ismar et al, 2014: Foraging Ecology and Choice of Feeding Habitat of the New Zealand Fairy Tern Sternula nereis davisae). This showed that New Zealand Fairy Terns feed their chicks on these gobies, preying on them when they move out of the mangroves at lower tide levels and into channels and pools on the tidal flats.
MHRS have now unveiled plans for 'stage two' of their mangrove removal programme, despite a ruling by the Environment Court that the area they've targeted should remain. There is increasing pressure in northern New Zealand from Tauranga northwards for councils to relax planning rules around mangroves which have previously enjoyed protection due to their high ecological values.
Mangroves are continually the target of prejudice, considerable misunderstanding and what amounts to a concerted campaign often based on misinformation. These negative views suggest the trees are an introduced 'pest' plant which is taking over our northern harbours, limiting people from enjoying open space for speed boats and jet skis. They are also seen as obstacles to marina development and reclamation, and supposedly reducing the attractiveness of the coastal properties which developers hope to sell.
However, mangroves are native to New Zealand and their ecological value as nurseries for marine life is well known. The habitat is home to threatened bird species such as Australasian Bittern and Banded Rail, and acts as a natural buffer protecting shorelines from erosion.
For New Zealand Fairy Tern, more mangrove removal would spell disaster if it is not already too late, given the extent of clearance work to date. It is critical that the terns can access productive foraging grounds near their breeding sites, especially along the mangrove-lined channels of the Mangawhai Harbour. This allows sufficiently frequent nuptial feeding of the nesting female during incubation, chick feeding and post-fledging 'tuition' which runs for an extended period in this species.
There are warning signs from across the Tasman Sea. The reproductive failure in the closely-related Australian Fairy Tern at Coorong was the result of lack of suitable prey near their foraging grounds. Baird and colleagues are now conducting a follow-up study of the goby population in the harbour since removal of mangroves so far; the Australian subspecies is vulnerable in parts of its range.
Forest and Bird is engaging with the Northland Regional Council who are reviewing their planning documents to encourage recognition of this site (as well as others) as an Important Bird Area requiring greater protection, not less.
Content continues after advertisements