Kuwait becomes Ramsar state
3a71f022-5aab-4632-8cb9-57f08f6fd195
The State of Kuwait has become the 169th signatory to the Ramsar Convention and has designated its Mubarak Al-Kabeer Reserve as its first Wetland of International Importance.
The Secretariat of the Ramsar Convention — the international treaty for the conservation of wetlands — has just announced the State of Kuwait as a Contracting Party. The Arab country has also announced the designation of the Mubarak Al-Kabeer Reserve onto the List of Wetlands of International Importance (popularly known as 'Ramsar Sites').
The site becomes the latest addition to over 2,200 Ramsar Sites around the world, which are considered to be of international importance because of the valuable 'ecosystem services' and benefits they provide to people and nature.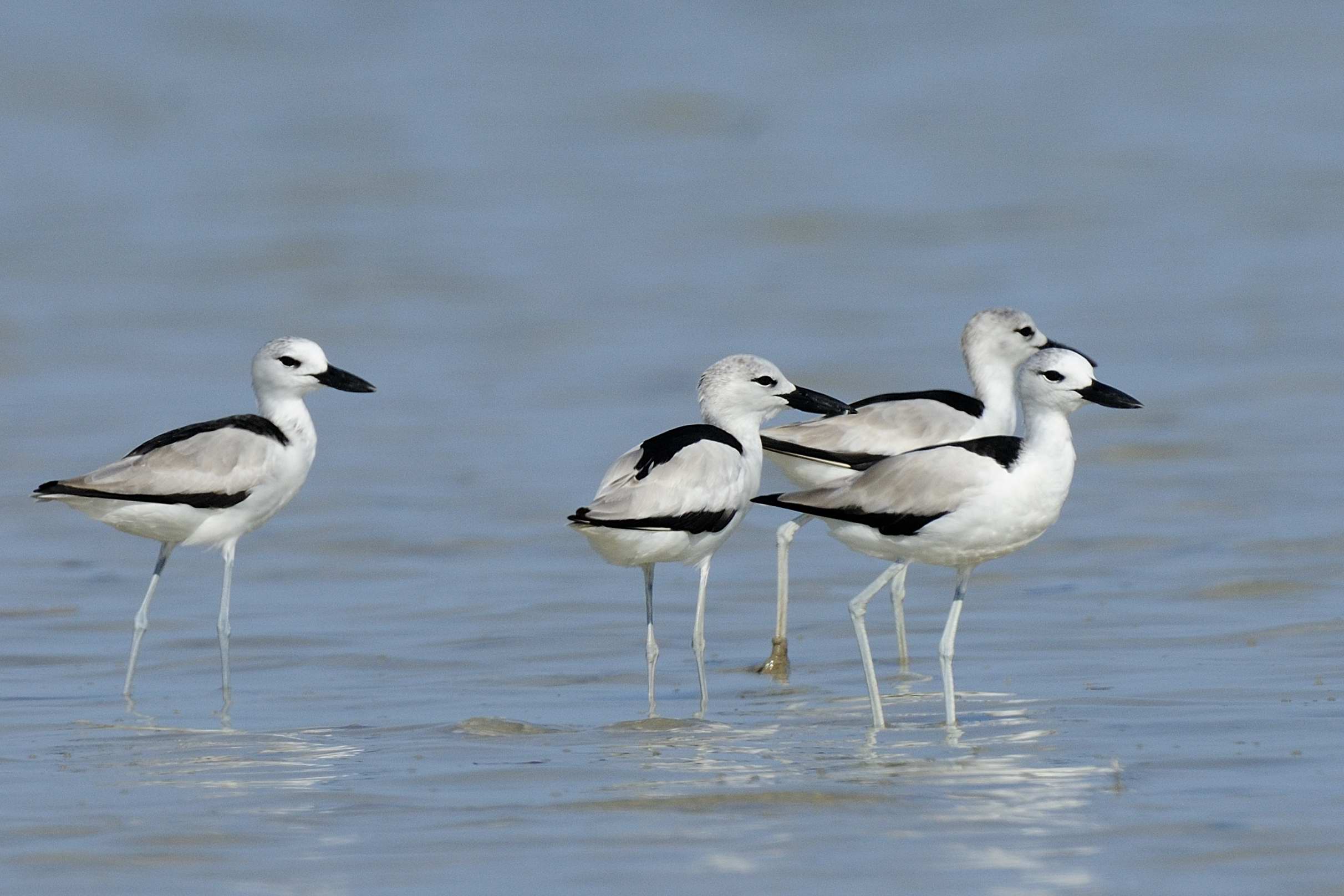 Kuwait holds the largest breeding colony of Crab Plover in the world (Photo: Dave Williams)
Dr Christopher Briggs, Secretary General of the Ramsar Convention, said: "We are happy to welcome the State of Kuwait to the Ramsar Convention. The adoption of the Convention by Kuwait demonstrates the country's strong commitment towards the long-term conservation and wise use of their wetlands. The newly designated Mubarak Al-Kabeer Reserve Ramsar Site is situated on two major migration routes for birds from Eurasia to Africa, and from Turkey to India. The Secretariat and Contracting Parties of the Ramsar Convention look forward to working closely with Kuwait to help to prevent, stop and reverse wetland loss and degradation."
The Mubarak Al-Kabeer Reserve is 50,948 ha in extent and is located on Boubyan Island, the largest island in the country. The site is flat and low, and composed of shallow saltmarshes and small lagoons. It is important as a staging post for migrating birds as well as for hosting populations of breeding waterbirds, including the world's largest breeding colony of Crab Plover. The waters around it are a major nursery area for many commercial fish species, while a range of species of dolphin and porpoise frequent the murky waters around the site.