Key Spoon-billed Sandpiper wintering site saved
9a9e1a5d-ae6e-478d-bcff-74007dd23e10
Pake Thale, the most important wintering site for Spoon-billed Sandpipers in Thailand, has been purchased following a successful fundraising campaign. The saltpans will now be protected, after the Rainforest Trust and local partner Bird Conservation Society of Thailand (BCST) raised some US$220,000 to buy and manage approximately 19.5 acres of the site.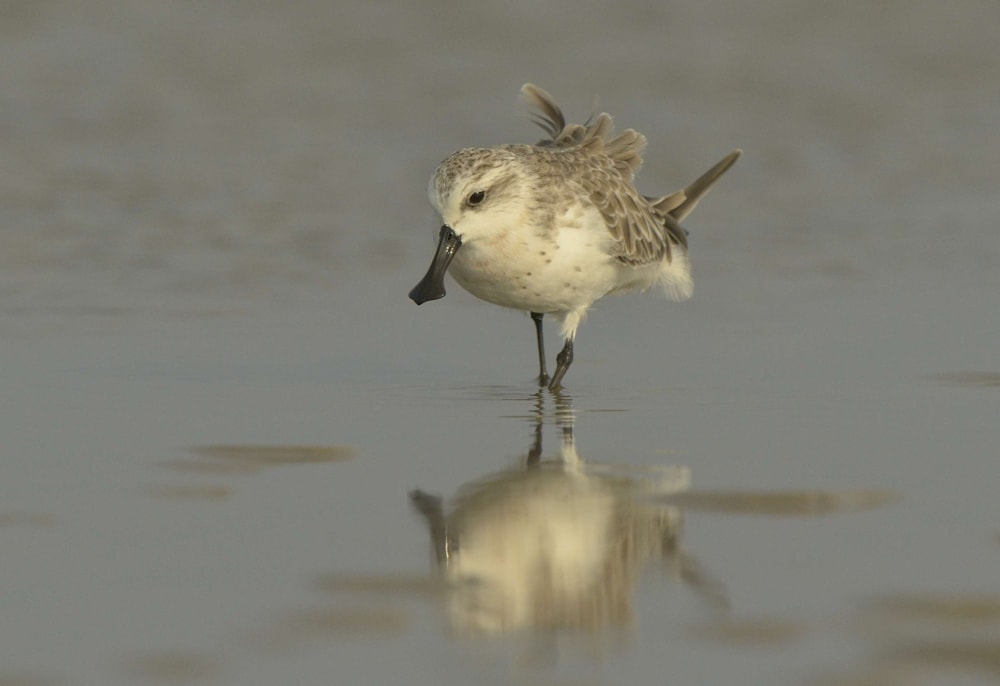 Pak Thale is a key site for wintering Spoon-billed Sandpipers (Baz Scampion).
On 26 July, Nancy Gibson, executive director of BCST, signed the land sale contract with Bangkok Commercial Asset Management Public Co Ltd (BAM) to purchase the land at Pak Thale. Pak Thale is situated within the Inner Gulf of Thailand., which makes up part of the Pak Thale-Laem Phak Bia Flyway, an area prioritised by the East Asian-Australasian Flyway Partnership.
The Inner Gulf is a significant site for shorebirds and is listed as a Key Biodiversity Area. Pak Thale comprises about 123 acres and hosts more than 7,000 waterbirds during the northern hemisphere winter. Of the 50 shorebirds species recorded there, several regular visitors are globally threatened, including the Critically Endangered Spoon-billed Sandpiper and Endangered Great Knot, Nordmann's Greenshank and Far Eastern Curlew.