It's International Vulture Awareness Day, but threats to the birds grow
dd15cd16-2755-45d4-8cfd-72fc9b6319f5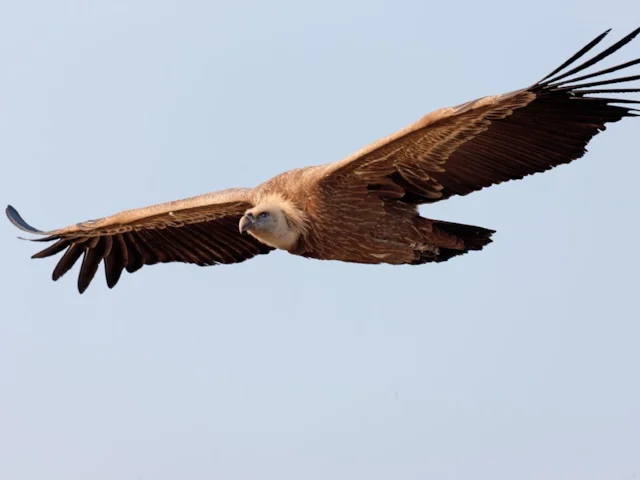 Conservationists have launched appeal on Vulture Awareness Day to ban a killer drug that could wipe the birds out completely.
Today's International Vulture Awareness Day (Saturday 5 September) could be one of the last that the birds see in Europe. Conservation organisations say this is because European countries are failing to tackle the use of a dangerous drug called diclofenac which could cause the extinction of vultures across the entire continent.
BirdLife International, the International Fund for Animal Welfare, the Vulture Conservation Foundation (VCF) and the Wildlife Conservation Society (WCS) all urged the European Commission to ban the veterinary use of diclofenac now. The drug has been responsible for wiping out 99 per cent of Asia's vultures, and is
rapidly producing the same situation in Africa
. Vulture corpses in Europe
have now been found to contain the drug
.
A ban in some Asian countries,
including India and Pakistan
, has helped to arrest the catastrophic effects on vulture populations there. Disappointingly, following a meeting this summer EU member countries decided that the drug can instead be "controlled" through vaguely worded action plans. Veterinary diclofenac is still legally available in countries such as Spain, which is home to 95 per cent of Europe's vulture population, and that is despite the European Medicines Agency earlier this year identifying the serious risk the drug poses to vultures.
Asunción Ruiz, CEO of SEO/BirdLife Spain, said: "Spanish authorities are choosing pharmaceuticals over the environment. Vultures provide services to our farmers that are far more valuable than the benefits of this product, a product that can easily be replaced by safer drugs. Our responsibility is to protect vultures at national and global level."
The director of the VCF, Jose Tavares, said: "India is again leading the way with its recent ban on multi-dose vials of human formulations of diclofenac. This is a breakthrough to eliminate this vulture killing drug from the ecosystems. If only Europe could ban the veterinary formulations now legally sold in Spain, Italy and a few other EU countries."
Janice Weatherley-Singh, WCS Director of European Policy, said: "The scientific community is united in warning of the dangers of diclofenac to vultures. We are asking the European Commission to enact a ban on veterinary use of diclofenac because 'Action plans' and further study are not enough. We need to stop the harmful use of this drug in livestock immediately. There should be widespread support for a ban since the existence of a safe alternative drug essentially eliminates any hardships that would be caused."
Diclofenac is an anti-inflammatory used in animals such as cattle and pigs, but it is highly toxic to vultures and kills them hours after they have eaten a contaminated carcass. Diclofenac use in livestock was linked to the near-extinction of vultures in Pakistan, India and Nepal in the 1990s. Residues of diclofenac remained in livestock carcasses, that were then eaten by vultures. In 2006, the government of India enacted a ban on production, importation and sale of veterinary diclofenac products, followed soon after by Pakistan, Nepal and Bangladesh. Since then, vulture population declines in South Asia have slowed or been reversed.
A safe alternative to diclofenac exists and is widely available, which would limit any adverse effects of a ban.
Content continues after advertisements