Isle of Wight eagle project suffers setback
ef60790c-007f-471e-a7dc-61f8f4467cc2
Forestry England has confirmed that one of the White-tailed Eagles released on the Isle of Wight as part of a five-year reintrduction project has died, and another is missing.
Back in August, six young eagles were released on the island, making it the first time in 240 years that the spectacular bird of prey had graced local skies.
One of the eagles, named Culver, made an amazing 680 km journey to Essex in September. However, shortly afterwards, his tracker stopped working – and he has not been seen since.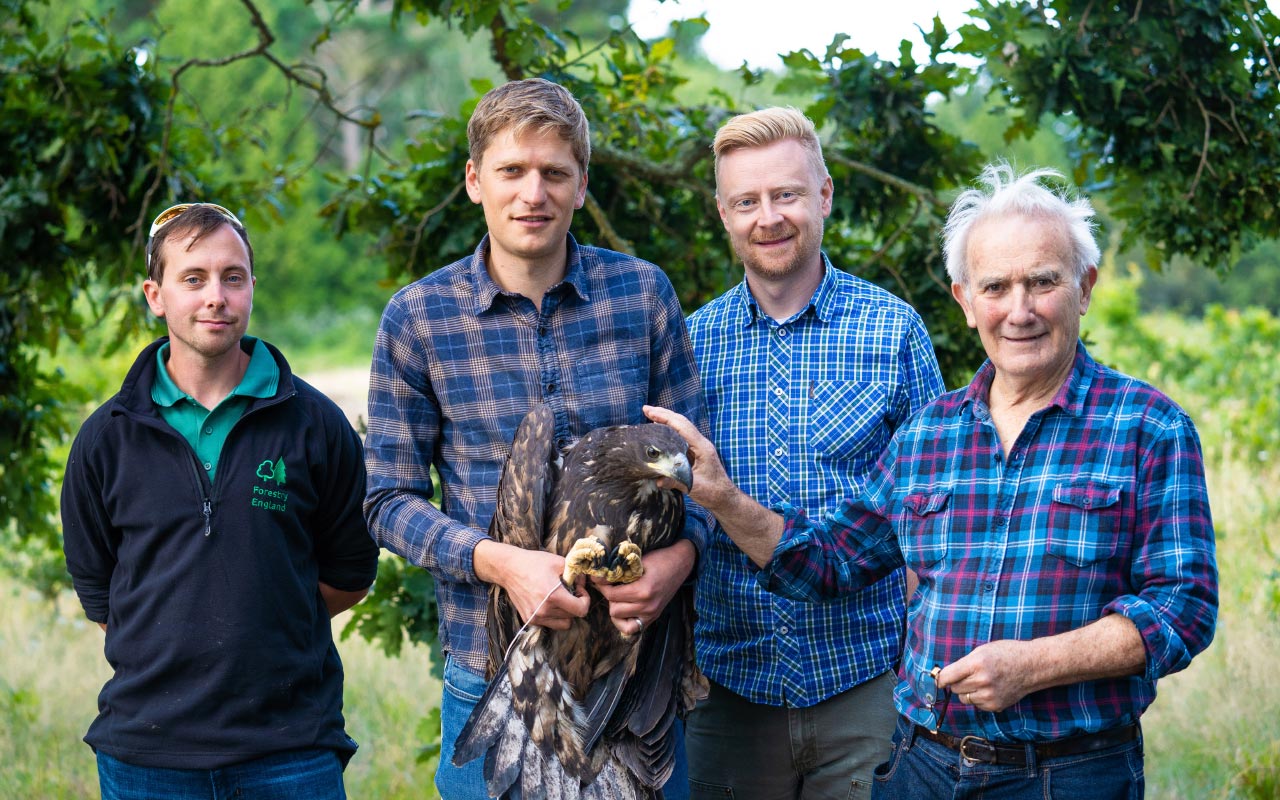 One of the six White-tailed Eagles that was released on the Isle of Wight in August 2019 (Robin Crossley / Isle of Wight County Press).
Forestry England has revealed that one of the other birds has been found dead. A spokesperson told Isle of Wight Radio: "It had been eating a dead porpoise on the shore for several weeks and we knew where he was roosting.
"When we noticed that he had moved to a new place and had not been moving around very much, we immediately went out to investigate. Very sadly we found the bird had died.
"An initial post-mortem has been conducted and although no cause of death could be determined, further tests are underway that may provide some clarity as to exactly what happened.
"While this is clearly very sad, we know from previous projects involving White-tailed Eagles and other raptors, that losses like this are unfortunately inevitable.
"During their first year the birds are inexperienced and depend largely on carrion while they hone their hunting skills."
Forestry England says that survival rates from similar schemes do offer encouraging signs, however. According to the organisation, 75% of juvenile eagles survived their first year in Ireland, and in Scotland 37% of birds reached maturity at five years old.
The four other eagles released on the Isle of Wight are reported to be alive and well.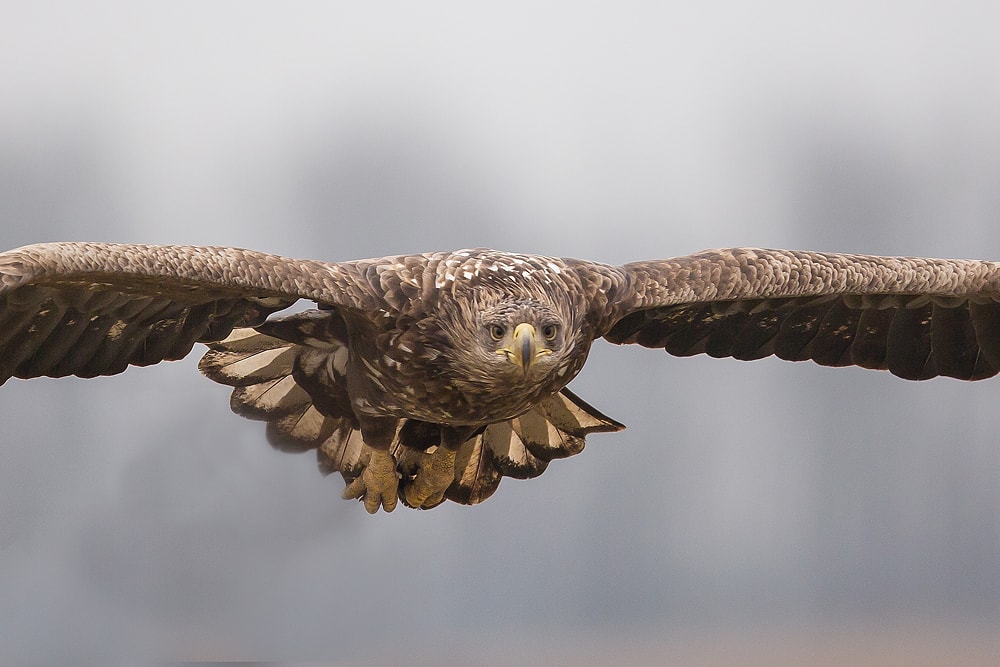 White-tailed Eagles take five years to reach maturity; casualties during this learning period are sad but inevitable (Garth Peacock).