Influx of Lesser Scaup to Europe may be biggest ever
c6c32cb3-4a1a-4023-b51d-a3a7cfe5b1f5
Western Europe has experienced a major arrival of Lesser Scaup in recent weeks, with the numbers involved possibly making it the biggest influx on record.
Britain has produced the majority of birds so far, with as many as 14 individuals at seven sites including a British-record flock of five birds at Loch Skerrols on Islay, Argyll – a juvenile male appeared there on 3 November, with five reported on several dates from 23rd. Tying in with the increase on Islay were two singles in the Outer Hebrides: a male at Loch Stiavapat, Lewis, on 21st and a juvenile on South Uist from 22nd.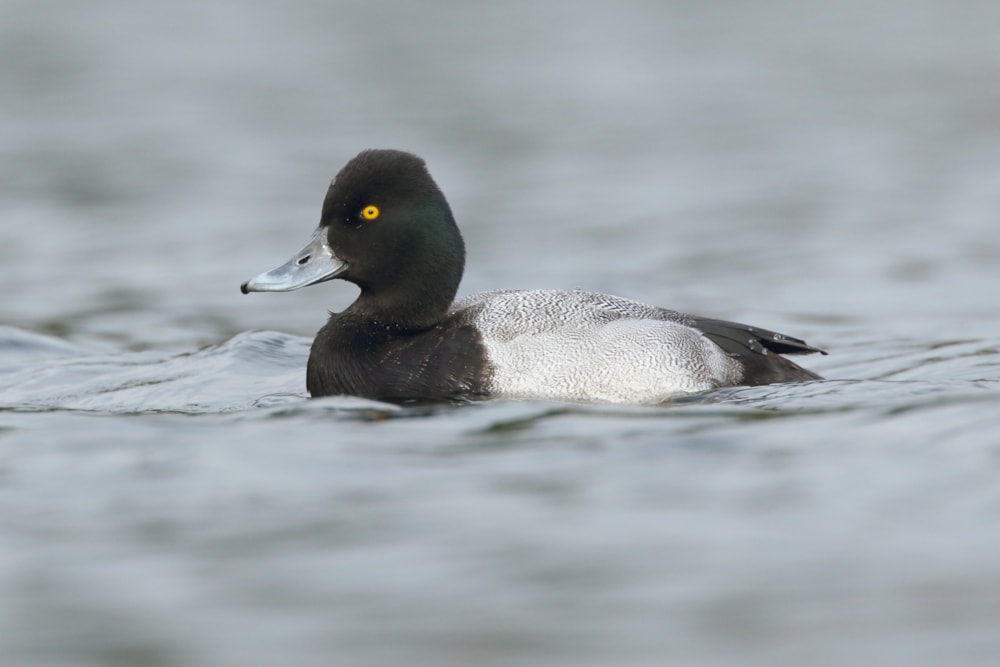 Fourteen Lesser Scaup have been seen in Britain so far this autumn (Andrew Jordan).
Earlier in the autumn, three Lesser Scaup were found on the Tamar Estuary off Cargreen, Cornwall, on 29 October, coinciding with the appearance of another juvenile in the Isles of Scilly (that individual still there, seemingly now wintering on Tresco). It's feasible that the two females discovered at Beesands Ley, Devon, on 23rd may be two of the Cargreen birds, but the strong correlation in timing to the north-west Scottish influx suggests that they were probably also newly arrived birds. In addition to this, an adult male was at Chew Valley Lake, Somerset, from 24 October-8 November.
So far two individuals have been discovered in Ireland, both males and both found at the time of the Scottish arrivals: one was at Cloonacleigha Lough on 20-21 November, with another at Lough Sheelin, Co Cavan, from 21-23 November. More will surely be located as the winter progresses.
Content continues after advertisements
North-west France has also enjoyed a healthy arrival of Lesser Scaup, with no fewer than nine individuals found since the first on 29 October. All of these have been in Brittany, and include two groups of three, plus another individual in the company of three Ring-necked Duck.
A further three birds have been seen in Spain, with two together in Galicia at Cecebre Reservoir, near A Coruña, plus a third in Andalucia, to the north of Cádiz. Surprisingly, though, there have been no reports of new Lesser Scaup in Iceland, with the only bird recorded there being a returning male.
This impressive arrival is in stark contrast to recent years, when Lesser Scaup has been very rare in Britain. Removed from the list of rarities considered by the British Birds Rarities Committee (BBRC) in 2015, the species was re-added in 2020 after a particularly lean spell for new arrivals, with just 66 found in the decade to 2020. It remains to be seen whether this year's influx is the start of another fruitful spell on this side of the Atlantic for this popular North American duck.