Hundreds of birds die after crashing into New York City glass towers
36a850d7-2e36-46f0-b984-1970b64bf82e
Hundreds of birds migrating over New York City have died after crashing into the city's One World Trade Center.
The mass casualty event occurred on 14 September and was highlighed by a New York City Audubon volunteer's tweets, which showed the streets surrounding the World Trade Center peppered with bird carcasses.
This latest avian death toll was particularly high, but bird strikes on Manhattan skyscrapers are a persistent problem that NYC Audubon has documented for years, said Kaitlyn Parkins, the group's associate director of conservation and science.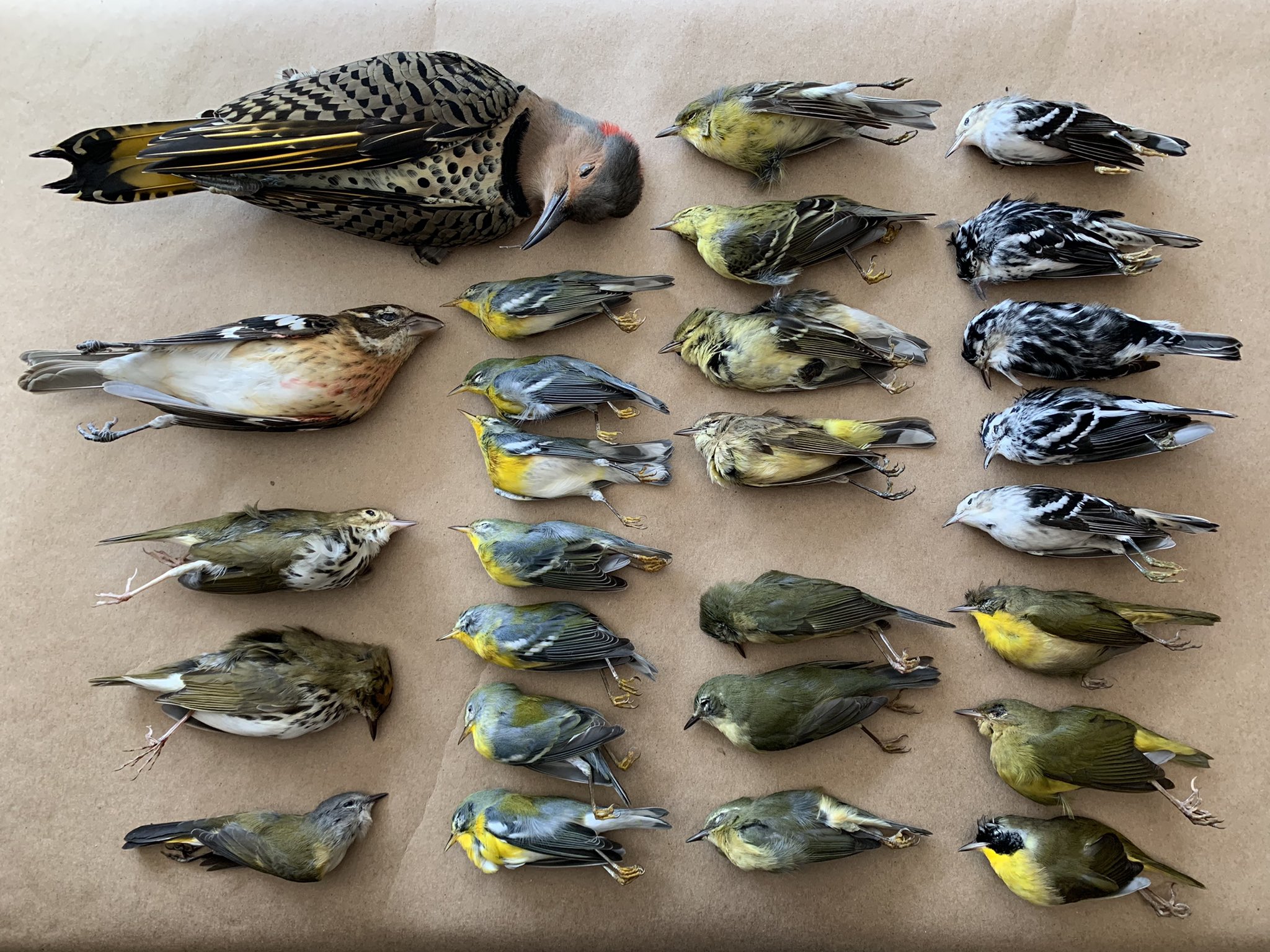 Some of the 300 birds that died having collided with the glass towers (Melissa Breyer via Twitter).
Stormy weather on Monday night into Tuesday 14th contributed to the deaths, she said: "We had a big storm and sort of weird weather and lots of birds, and that's sort of the perfect combination that can lead to bird-window collisions.It seems that the storm might have brought the birds in lower than they would have otherwise been, or just disoriented them. The effects of nocturnal light on birds is also quite strong, especially when it's a cloudy night."
Volunteers with NYC Audubon document bird deaths at high-risk spots during spring and autumn migrations. Melissa Breyer, the volunteer who tweeted about finding almost 300 birds on pavements surrounding the new World Trade Center towers, said the experience was "overwhelming".
"As soon as I got to the buildings, the birds were everywhere on the sidewalk," Breyer said. "Looking north, covered, south, covered, west, covered, the sidewalks were literally covered with birds."
NYC Audubon wants the owners of the World Trade Center towers and other buildings to help reduce the number of bird strikes by dimming the lights at night and by treating the glass to make it more visible to birds.