Huge shipment of illegally killed birds seized in Slovenia
bec9cee2-3197-4829-95f4-f7bff938a049
Slovenian customs officers have discovered an astonishing 1,349 dead songbirds on a bus heading for Italy, where they were to be eaten in restaurants.
The illegally killed birds included 13 protected species, with 1,028 Red-throated Pipits, 209 White Wagtails, 73 Meadow Pipits, 16 Tree Pipits and 10 Eurasian Skylarks discovered in the 15 boxes seized last month. The vehicle was coming from Romania, and officials have ascertained that they were destined for the Italian black market that distributes such birds to restaurants for use as a 'luxury' dish.
Such dishes are available for a limited time each year – mainly during the autumn migration period – and other species discovered in this latest batch included European Goldfinch, Swallow, European Greenfinch, Common Quail, Willow Warbler, Western Yellow Wagtail, Corn Bunting and Reed Bunting.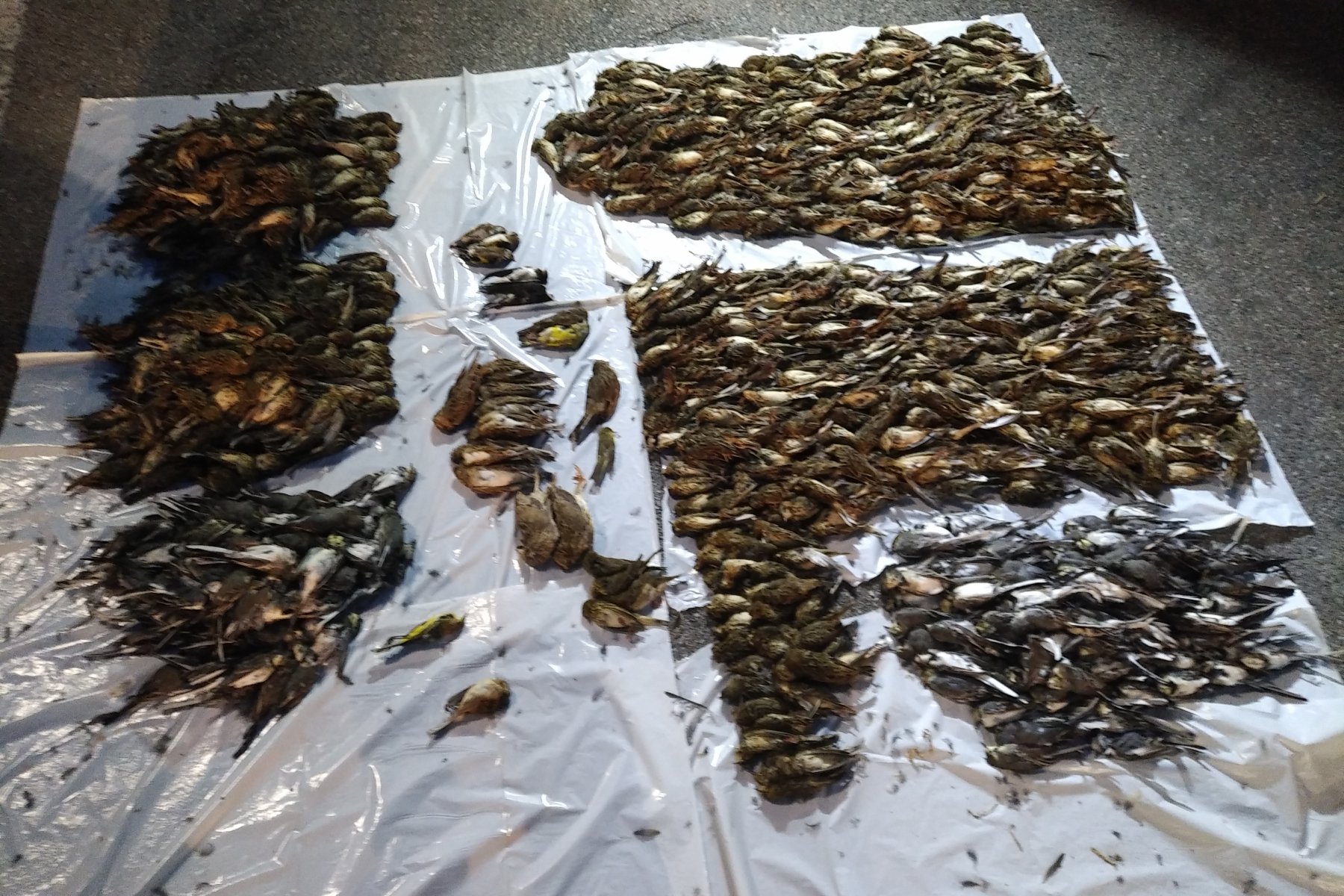 The batch of songbirds was the largest discovered in Slovenia this year. The true number of illegally killed birds passing through the country is unknown (Tjasa Zagorsek).
The shipment is the biggest to have been unearthed this year by BirdLife Slovenia who say that, despite a decreasing number of illegal batches being discovered since 2013, the current amount of black market trade is hard to be sure of. Indeed, it's likely that the apparent drop in discoveries is more to do with the fact Slovenia has not been an external border of the European Union since December 2013.
With no customs control it's possible that there are fewer seizures, though the reality is that the true extent of illegal trafficking in the Balkan nation is unknown, and the decrease alluded to is not of any significance. What is clear is that Slovenia remains a key transit country for traffickers wanting to smuggle birds caught in the Eastern Europe into Italy and other countries.