House Sparrow rescued by firefighters
15ce18b2-e5f2-40c8-b207-8914b05c51a4
A House Sparrow has been rescued by firefighters after it got caught up in some string.
A crew from Maiden Newton, Dorset, scaled a ladder to rescue that sparrow that had the string stuck around its neck. A spokesman for the brigade said: "Out on a shout this evening to rescue a sparrow that had a length of string around its neck.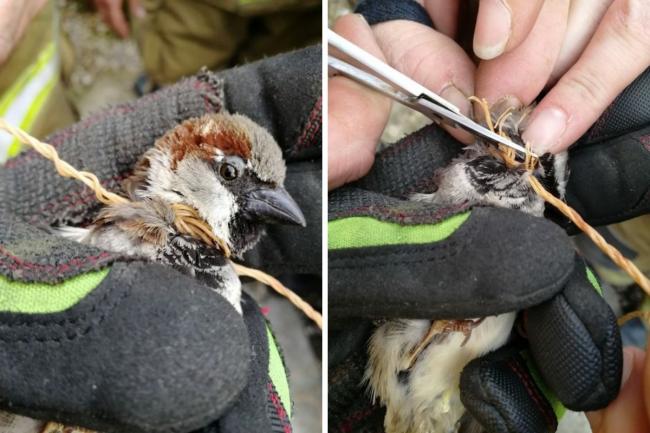 The House Sparrow being rescued (Maiden Newton Fire Station).
Content continues after advertisements
"It had returned to roost and was spotted by a local youngster. We used a nine-metre ladder to bring it back to earth before cutting it free."