Hooded Merganser rescued from Ipswich cosmetics shop
22121116-f05e-484f-b26c-e229045b95c7
A drake Hooded Merganser has been escorted out of a high street shop in central Ipswich.
The exotic duck had to be removed from a cosmetics store on Tavern Street on Wednesday [28 January] by local security.
The yellow-ringed bird is well known in Suffolk, having arrived on the Blyth Estuary at Blythburgh in late October 2018, where it remained for several weeks before relocating to Ipswich in 2019. It has lingered around the town since then and has become a popular attraction, usually being seen either in Christchurch Park or along the River Orwell.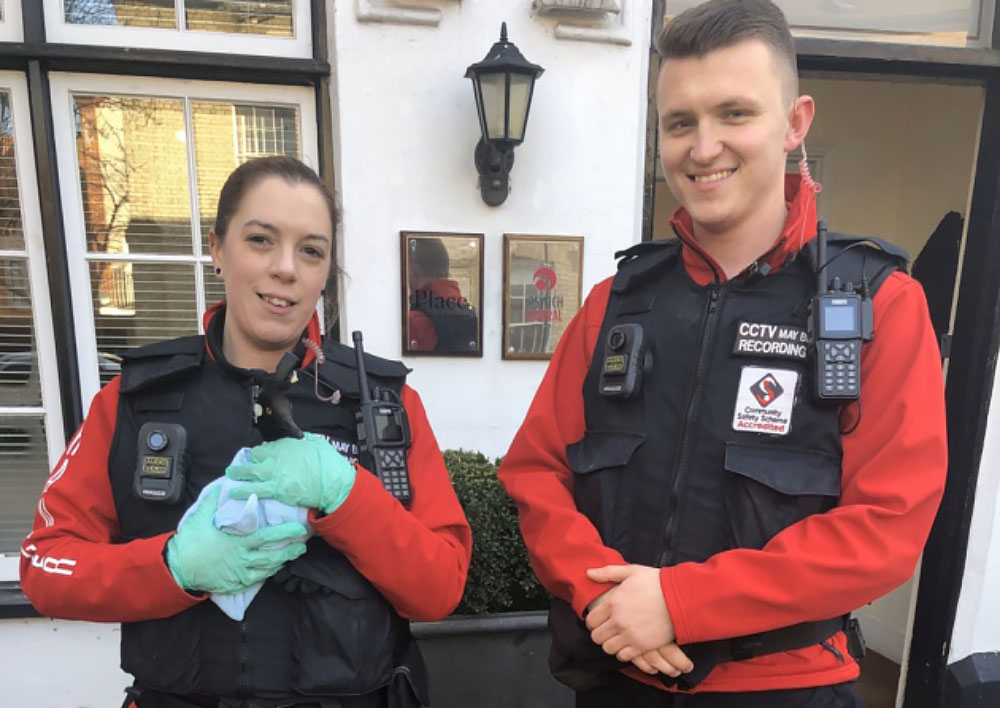 Park rangers pose with the puzzling intruder (Ipswich Central).
The Kiko Milano store contacted Ipswich Central at 09:30 to report that a 'pigeon' was loose in the shop and needed to be rescued.
Street rangers from Ipswich Central arrived at the scene shortly after, only to find that it was in fact the Hooded Merganser, which had made its way almost 1 km down the high street to the cosmetics chain's store and then somehow found its way inside.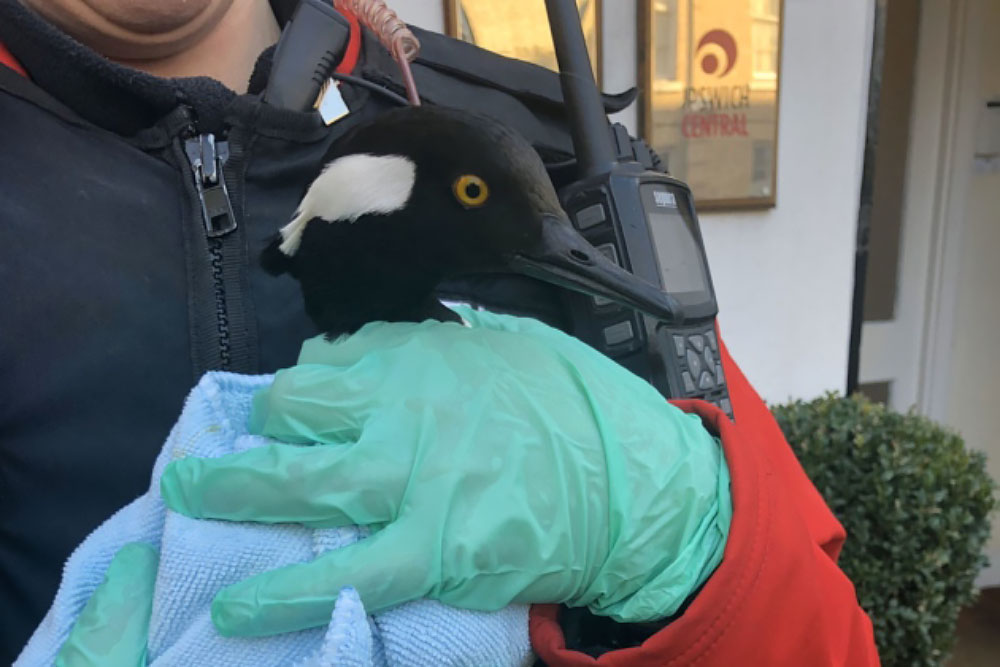 The Hooded Merganser shortly after capture at the cosmetics store on Tavern Street in central Ipswich (Ipswich Central).
The rangers managed to capture it in the shop and returned it to the wildlife pond in Christchurch Park.
Quite what the duck, native to North America but an escaped bird from a collection, was trying to achieve remains a mystery. Paul Clement, director of Ipswich Central, said on Twitter: "The things our rangers do ..."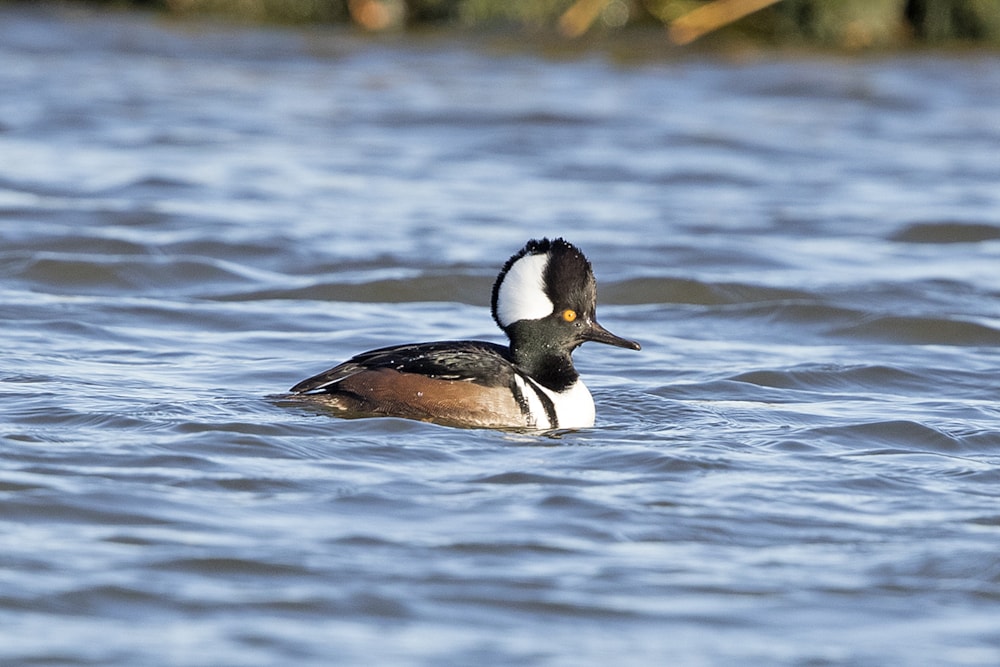 In happier times: the Hooded Merganser at Blythburgh in November 2018, shortly after it first appeared (Andrew Moon).